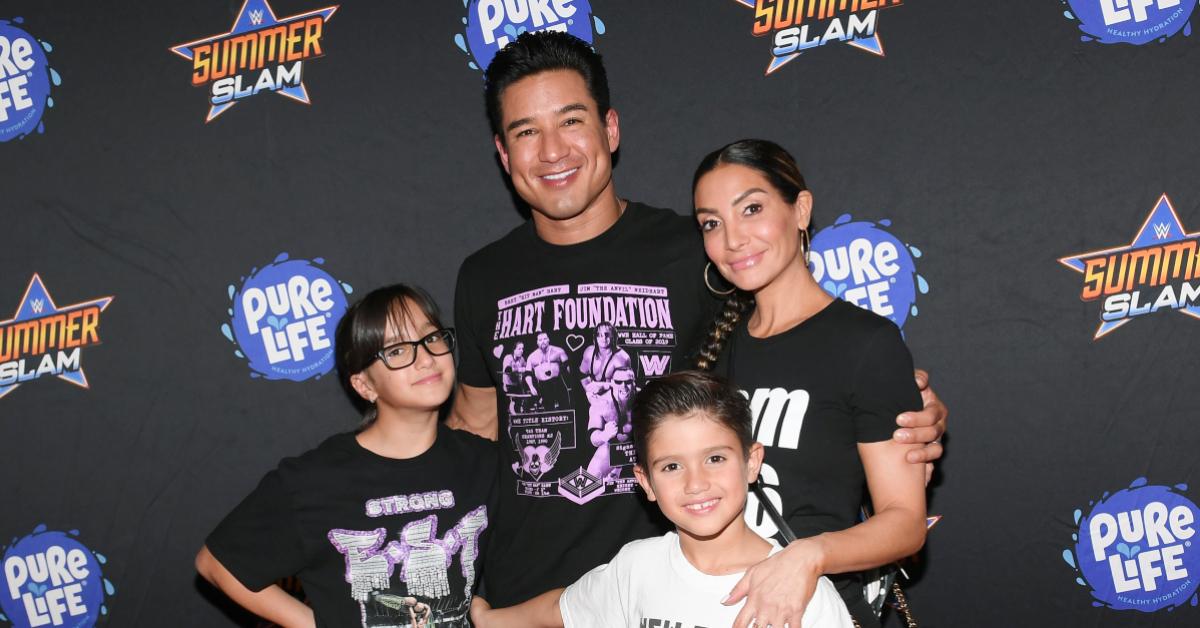 Mario Lopez's Kids Have Never Seen the OG 'Saved by the Bell': "They're Kind of Over It" (EXCLUSIVE)
Access Hollywood host Mario Lopez was first discovered by a talent agent at only 10 years old. Years later, he cemented himself in teen television history with his role as high school jock A.C. Slater in the '90s series Saved by the Bell,
After graduating from the popular show, Mario has gone on to develop an extensive resume of film and television credits. But over the course of his decades-long career, the actor has been most dedicated to his role as a husband and father.
Article continues below advertisement
In an exclusive interview with Distractify, the actor reflected on life before Saved by the Bell and talked about parenting three kids of his own with his wife of almost 10 years, Courtney Laine Mazza.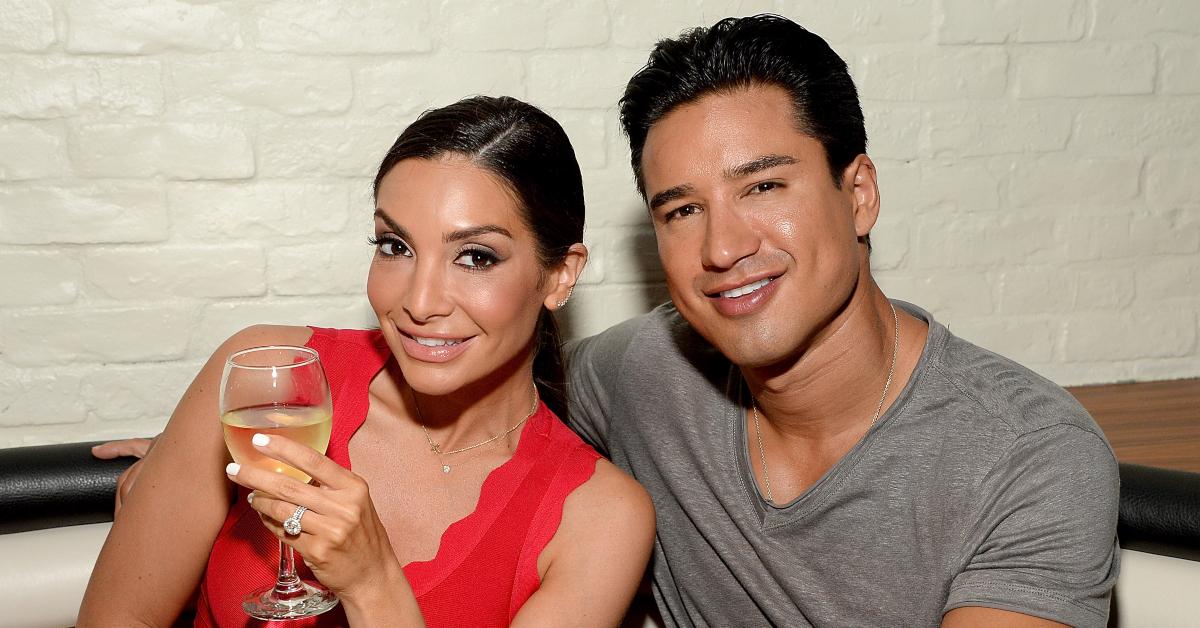 Article continues below advertisement
Mario Lopez spoke about life before 'Saved By The Bell' and joining forces with Chips Ahoy!
Before Mario enrolled at Bayside High School, he and his little sister were raised by immigrant parents in Chula Vista, Calif. It was there that Mario got involved in an after-school program that altered the trajectory of his life.
At 7 years old, Mario joined the Boys and Girls Club (BAGC), where he practiced karate, tumbling, and wrestling. "When I was a kid, it was just the Boys Club," he told Distractify. "They didn't have Boys and Girls Clubs. That just makes me feel really old."
The actor credited the program for exposing him to the arts and said his involvement was the catalyst for his career.
Article continues below advertisement
"Both [of] my parents worked — my dad worked for the city, my mom for the phone company. And it wasn't the most upscale neighborhood," the actor added. "So the Club kept a hyper kid like me off the streets and out of trouble, for the most part."
Article continues below advertisement
It's for this reason that the father of three has decided to partner with the BAGC and Chips Ahoy! for the "Follow Your Art" campaign and sweepstakes. In celebration of the collaboration, Chips Ahoy! released limited-edition cookies with blue candy-coated chocolate chips packaged in designs created by six BAGC teens.
"We're all about harnessing happy," the actor shared. "[Chips Ahoy!] is going to be donating $1 million over the next few years to fund art programs these kids probably wouldn't be exposed to otherwise."
Article continues below advertisement
Mario Lopez on parenting and co-starring in a Lifetime movie with his wife, Courtney Mazza.
The arts are a staple in the Lopez household. Just ask Mario's kids who — much like their father — are creatives through and through. Though they're not as stoked about their dad's resume as we are.
"My kids haven't watched the original Saved by the Bell," he revealed with a laugh. "They weren't really tripping, to be honest. I think they see too much dad so they're kind of over it."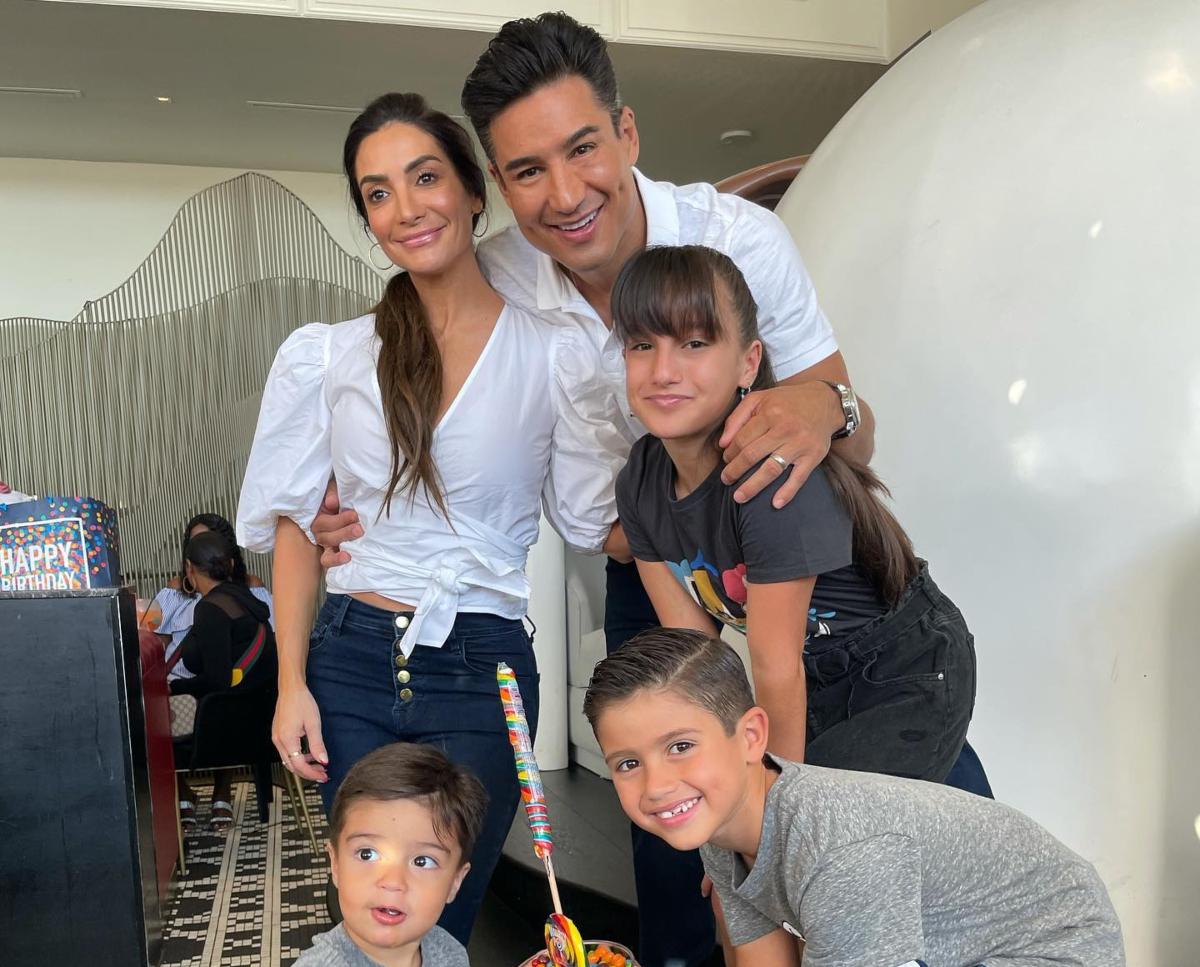 Article continues below advertisement
Mario and Courtney are the proud parents of three kids: Gia, 11, Dominic, 8, and Santino, 2. Aside from raising three beautiful kids, the couple is also currently working on a new Lifetime movie together.
Their personal and professional lives often cross paths, as Courtney is Mario's co-host on ON With Mario Lopez. Although some couples are not fans of working together, Mario noted that he and Courtney "get along very well." He added, "Hopefully she [hasn't gotten a] Mario overdose yet."
Mario told us that filming for the movie has already begun and confirmed Nashville, Tenn. as one of the shooting locations.
"I'm going to be leaving Monday to go to Nashville, Tenn. for a few weeks," he teased. "It's going to have a musical component. We're singing and dancing and stuff. So, I'm excited about this one. It's going to be on Lifetime and [we] hope people check it out this Christmas season."