Instagram queen Massy Arias boasts almost 3 million followers, she's a renowned health coach, the CEO of vegan supplement brand Tru Supplements, a Fabletics ambassador, and now, she's officially a single mom. The fitness guru posted to Instagram on Thursday, July 30, confirming her split with her ex-husband Willy Beamen and fans were completely blindsided.
Why did Massy Arias and Willy Beamen split? Did he father her daughter and will he get part-time custody? Here's what we know regarding the Instagram influencer's relationship status.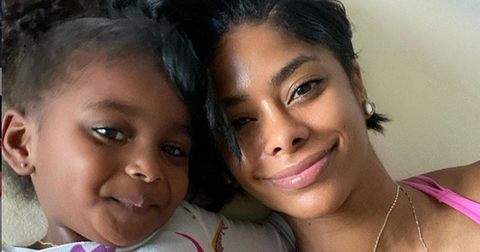 Massy Arias is now single and ready to mingle.
Massy and Willy were together for a few years and they seemed like a solid fit. She used to feature him in some of her workout videos, and although fans noted he had been recently MIA from her feed, after confirming her breakup, Massy's followers were shocked by the update nonetheless. Her latest Instagram caption divulged her feelings about being a single working mom, and although she didn't explain what happened with her former partner, her post said a lot about what she's going through.
"Being a single mom is hard. Being a single working mom is even harder. I just want to tell all my fellow hardworking mamas out there what a great job you're doing. Being a stay home mom is the hardest job anyone can do, and having to be the breadwinner for your little one comes with a lot of guilt and pressure," the post read.
"Regardless of which position you play as a mom, you should know you're AMAZING."
She continued, noting that she is going to keep working her hardest to provide a good life for her daughter, and said:
"I hope you focus on doing the best you can with what you have, vs the picture society paints in your head. This year has probably been the hardest, yet most gratifying year of my entire life. I may not have the time to show you the special moments I share with Indi like I used to before, but my time with her is very special. I am being present!"
Who is Massy's baby daddy? Willy wasn't in the picture when Indi was born.
Massy welcomed her eldest daughter, Indira Sarai, into the world with her ex-husband Stefan Williams, whom she was married to prior to Willy, according to E! Online. Although Willy treated Indi like one of his own, it turns out he wasn't in the picture when she gave birth to her beloved daughter.
Massy and Willy's breakup certainly came as a surprise to followers, and although we don't know exactly what happened, we're wishing the two the best... and secretly hoping we get more tea on the matter soon.