Twitter Schools Influencer with 2.6 Million Followers Who Couldn't Even Sell 36 T-Shirts
An Instagram influencer with 2 million followers failed to sell even 36 t-shirts and Twitter chimed in to explain how that happened.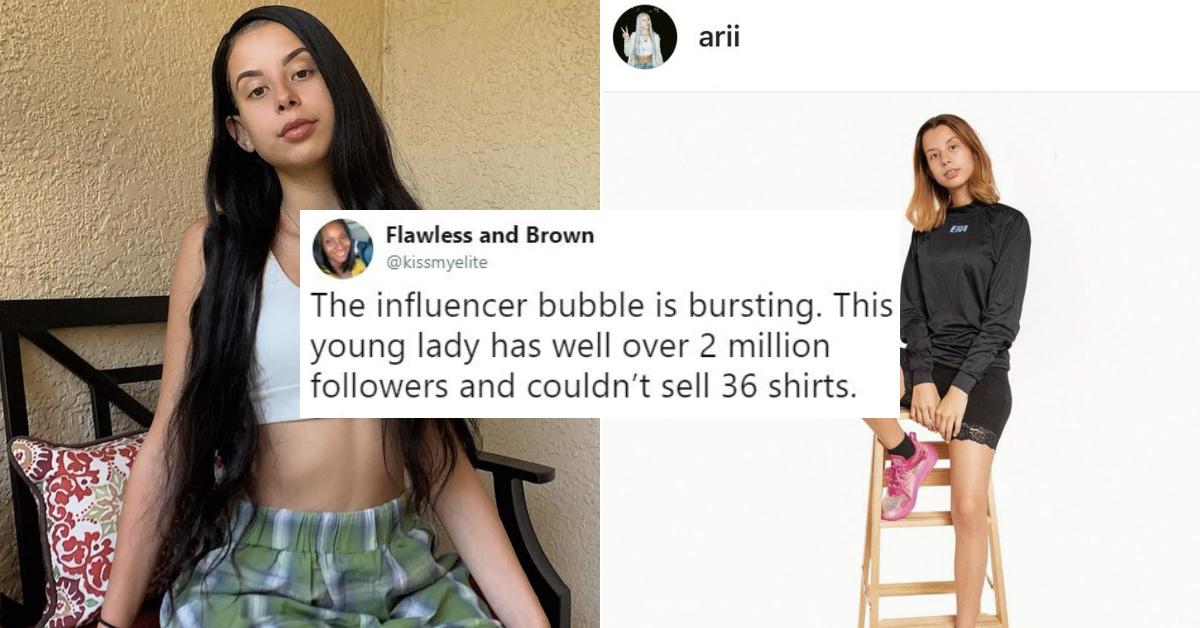 Instagram Influencer @Arii learned a harsh lesson in online economics when she failed to sell a minimum of 36 t-shirts to her followers... despite having 2.6 million of them.
Article continues below advertisement
The logic from companies and Instagram accounts goes like this: if someone is actively following you, then they're actively interested in the content you provide. That should mean anything you put in front of them will pique their interest.
Which is probably why the Kardashians and Jenners are selling so much Fit Tea — their Instagram accounts glamorize their beauty-by-any-means lifestyle, so it would make sense that a sizable demographic of their followers share those values.
While some of the things they sell are considered less-than-ethical, they must be helping move a lot of product, because companies keep coming back to them with sponsored post offers.
Article continues below advertisement
Arii must've thought launching her own clothing line was a no-brainer. She's got tons of followers, with tons of likes on the photos she uploads, so why wouldn't someone want to buy some t-shirts from her?
Article continues below advertisement
Well it's not so cut-and-dry because, as Twitter users pointed out, moving goods on Instagram has to do with a lot more than your follower count.
@Arii tried launching Erashop, but her attempt didn't really capture the imaginations of her followers, with no content showing her wearing the products.
Article continues below advertisement
The account stands at 2,445 followers as of this posting, and just has the message "we will back soon," which is the same message people are greeted with when they visit Era Shop's site.
@Arii partnered up with a drop-shipping provider that'll only ship product out for someone who moves at least 36 pieces of clothing.
She failed to meet that amount.
Upset, @Arii took to Instagram to apologize to the few who actually placed orders and lamented the fate of her start-up. She vowed to get back to the drawing board and attempt once more to make Era a success. She also threw a bit of shade at people who "vowed" to purchase some items, and those she sent samples to who never sent any feedback.
Article continues below advertisement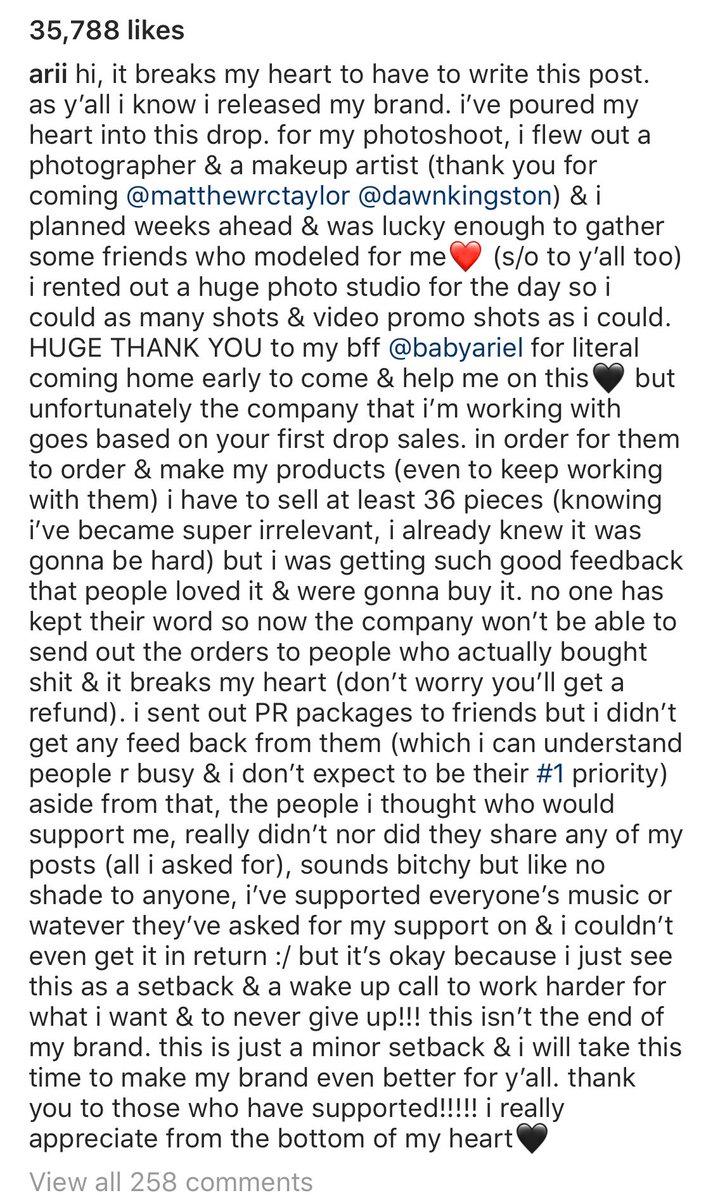 People screencapped the now-deleted comment and are using her unfortunate failure as proof the "Influencer Bubble" is real and that all of the followers in the world can't beat solid business and marketing plan basics.
Article continues below advertisement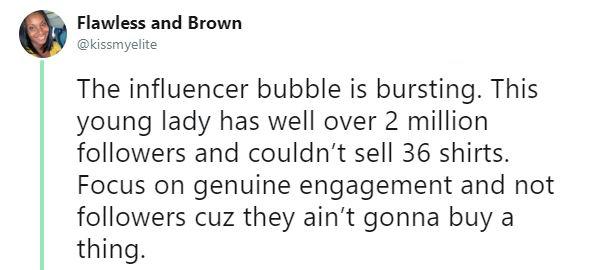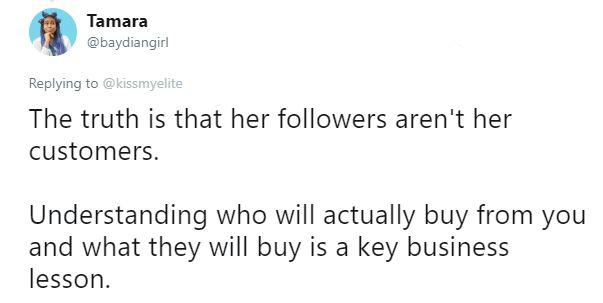 Article continues below advertisement
Although @Arii got her fair share of roasts from Twitter users, others provided some constructive advice on how to actually use her followers to promote her business and not just launch a shop out of nowhere. Many of them made some really solid points.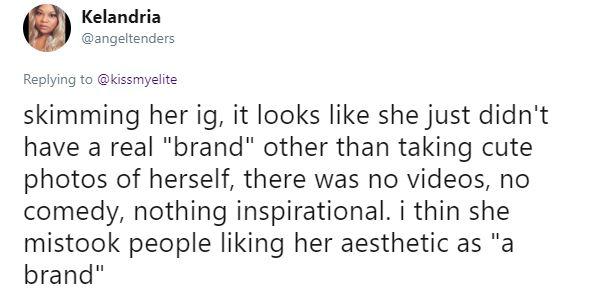 Article continues below advertisement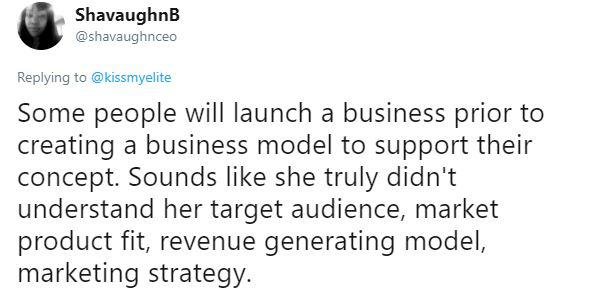 Although I'm no Instagram-maven, I will say that, when comparing @Arii's page to other successful influencers who have managed to grow a following from scratch, she doesn't seem to have a lot of engagement with her followers in the comments.
Article continues below advertisement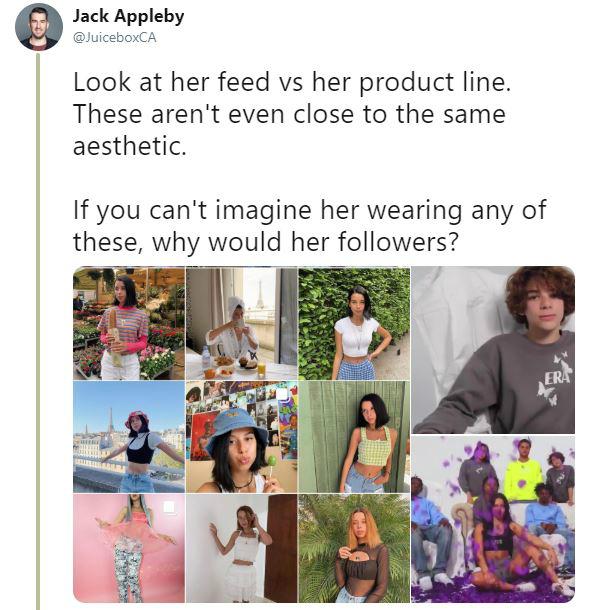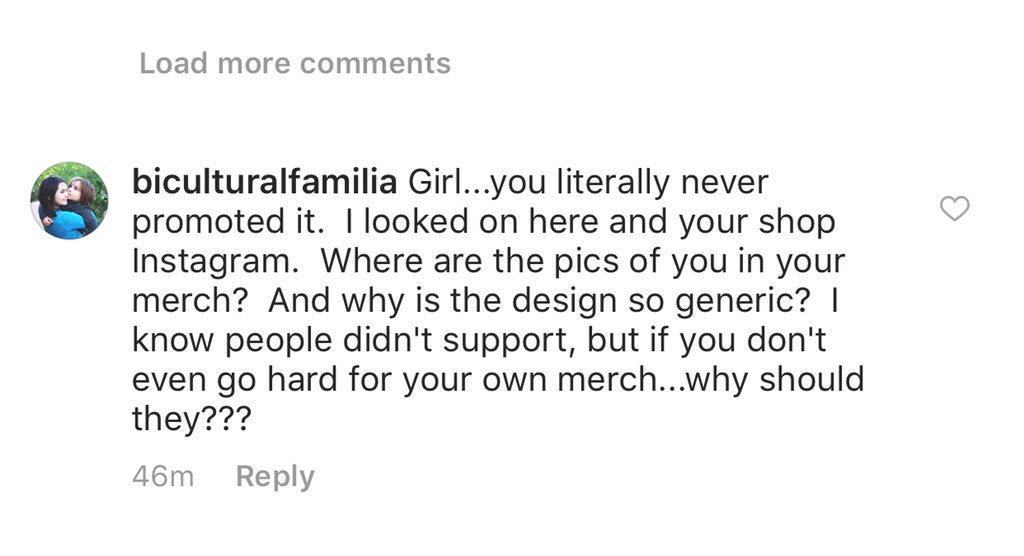 Article continues below advertisement
Other successful influencers also stick to a consistent theme and tailor their approach to that theme, in addition to interacting with their followers. For instance, this badass kickboxer provides not only muscular shots of him post-fight or post-training, but he provides training tips, fun videos, and fitness-related advice. When he does do a sponsored post, it's something that's directly relevant to a follower base that he's been actively engaging with over an extended period of time.
Seriously, there isn't a single comment I make on this guy's post that he doesn't either respond to or like. So it makes me want to engage more.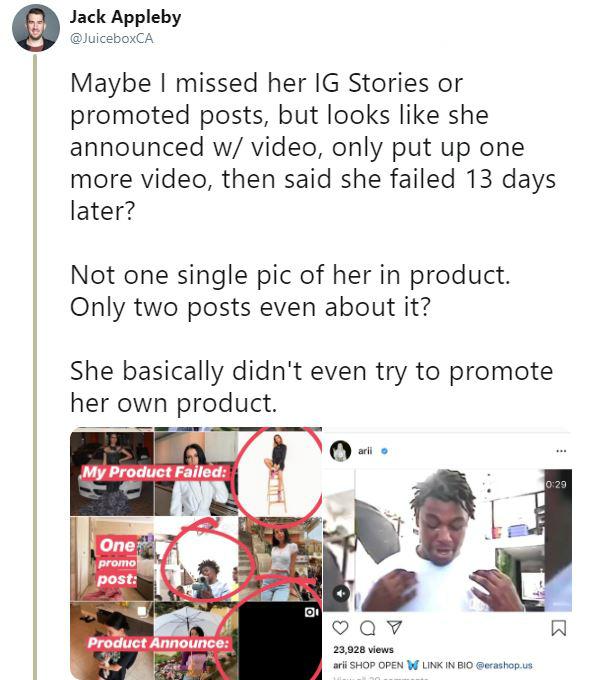 Article continues below advertisement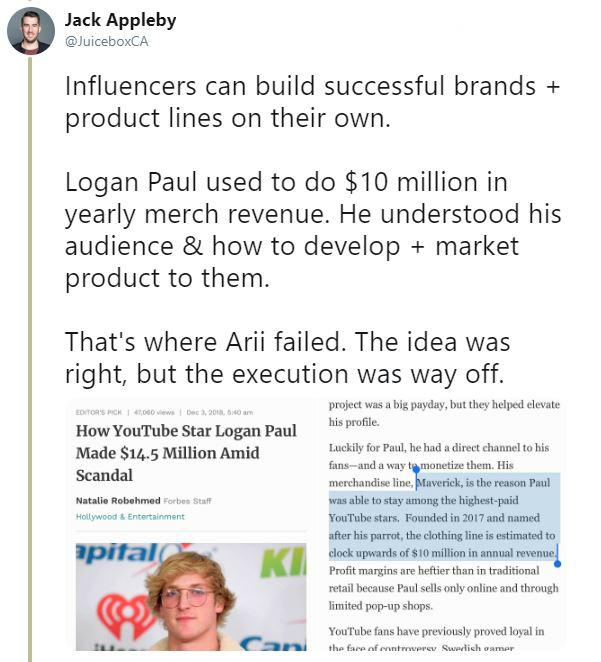 Then there's the aesthetic of her line versus what her Instagram feed looks like. There's no consistent branding. There's nothing about her line that screams @Arii, but when you look at her feed, you get a pretty definitive idea of what @Arii is all about. So what is she bringing to the table? Not herself, by the looks of Era's initial launch.
Article continues below advertisement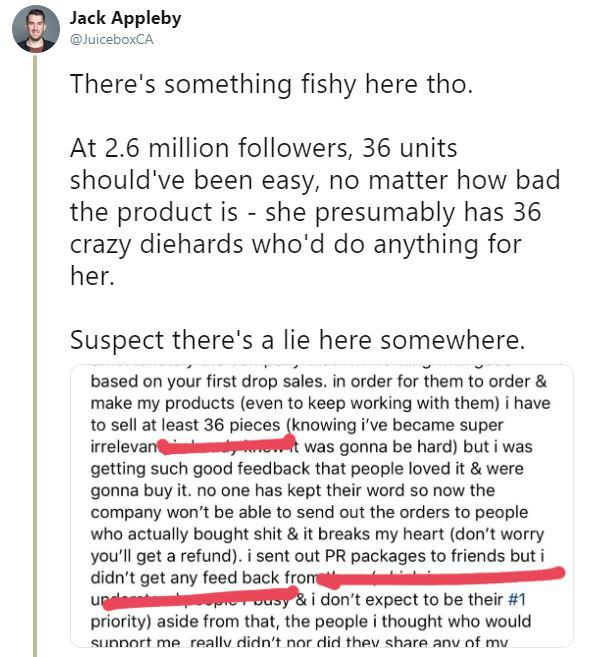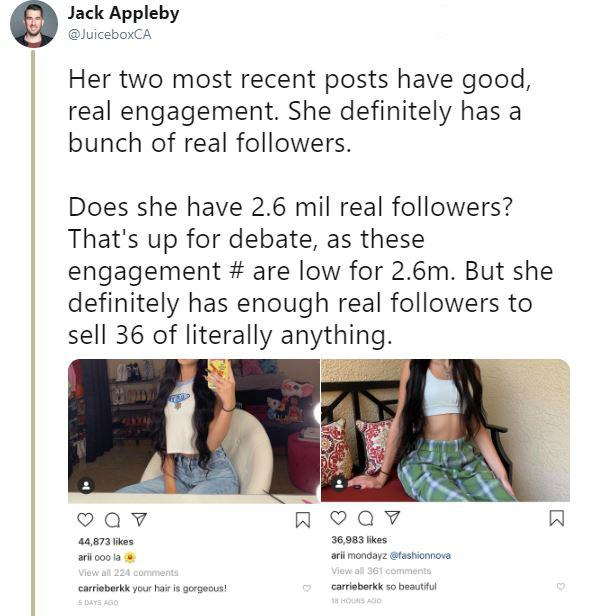 Article continues below advertisement
Others said that she failed to even promote her own merchandise. A lot of her followers didn't even know she was trying to promote her own clothing... because she wasn't repping it on her IG page.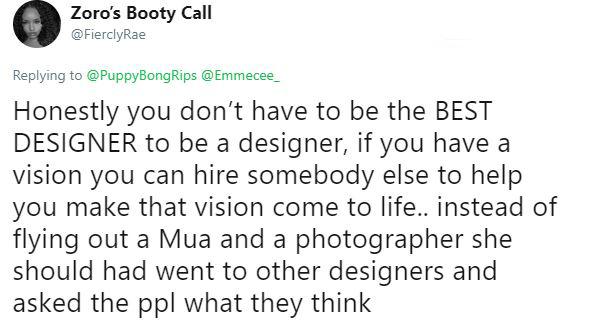 Article continues below advertisement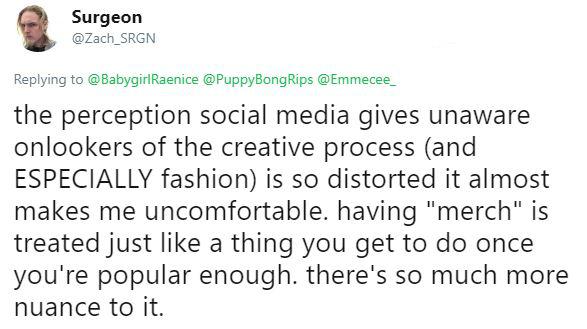 Others thought that maybe this was @Arii's marketing ploy the whole time. To build awareness behind her brand by having a "failed" launch so more eyes are on Era Shop when it "actually" launches. If that's the case, then dang, she's an Internet mastermind, because people, unfortunately, love reading stories about others' failure.
Article continues below advertisement