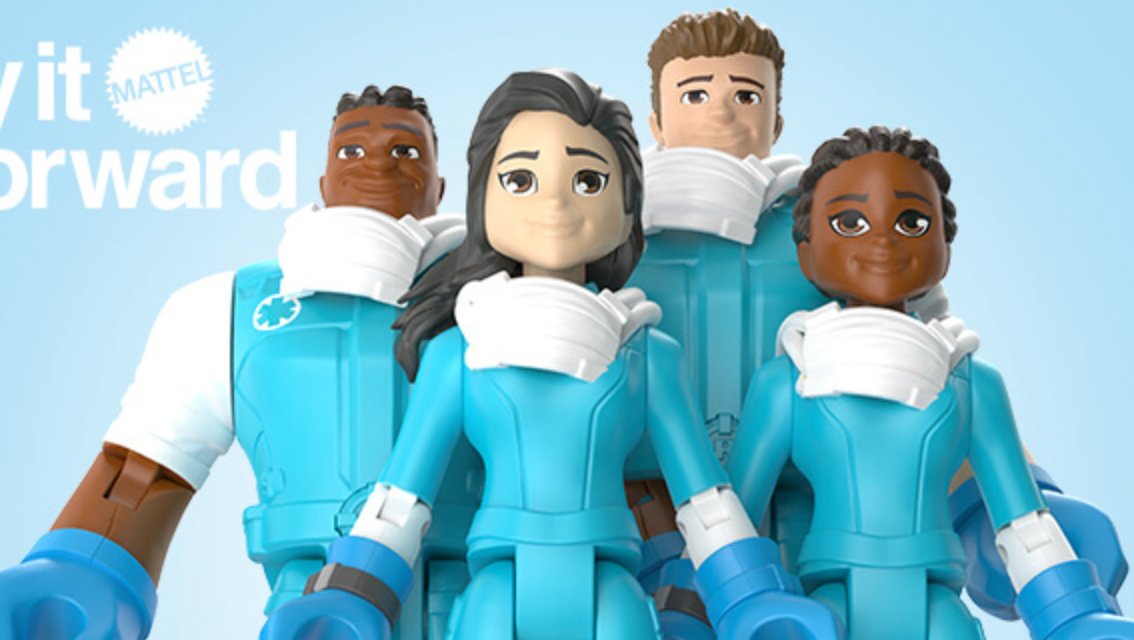 Mattel Released a Special Edition Coronavirus Toy Collection — With a Catch
As a special tribute to the essential workers who have been making the battle against COVID-19 possible, Mattel has revealed a special toy collection from Fisher-Price called #ThankYouHeroes. The toy lineup, which launched today (April 29) includes 16 different action figures, featuring doctors, nurses, delivery drivers, grocery store workers, and EMTs.
Article continues below advertisement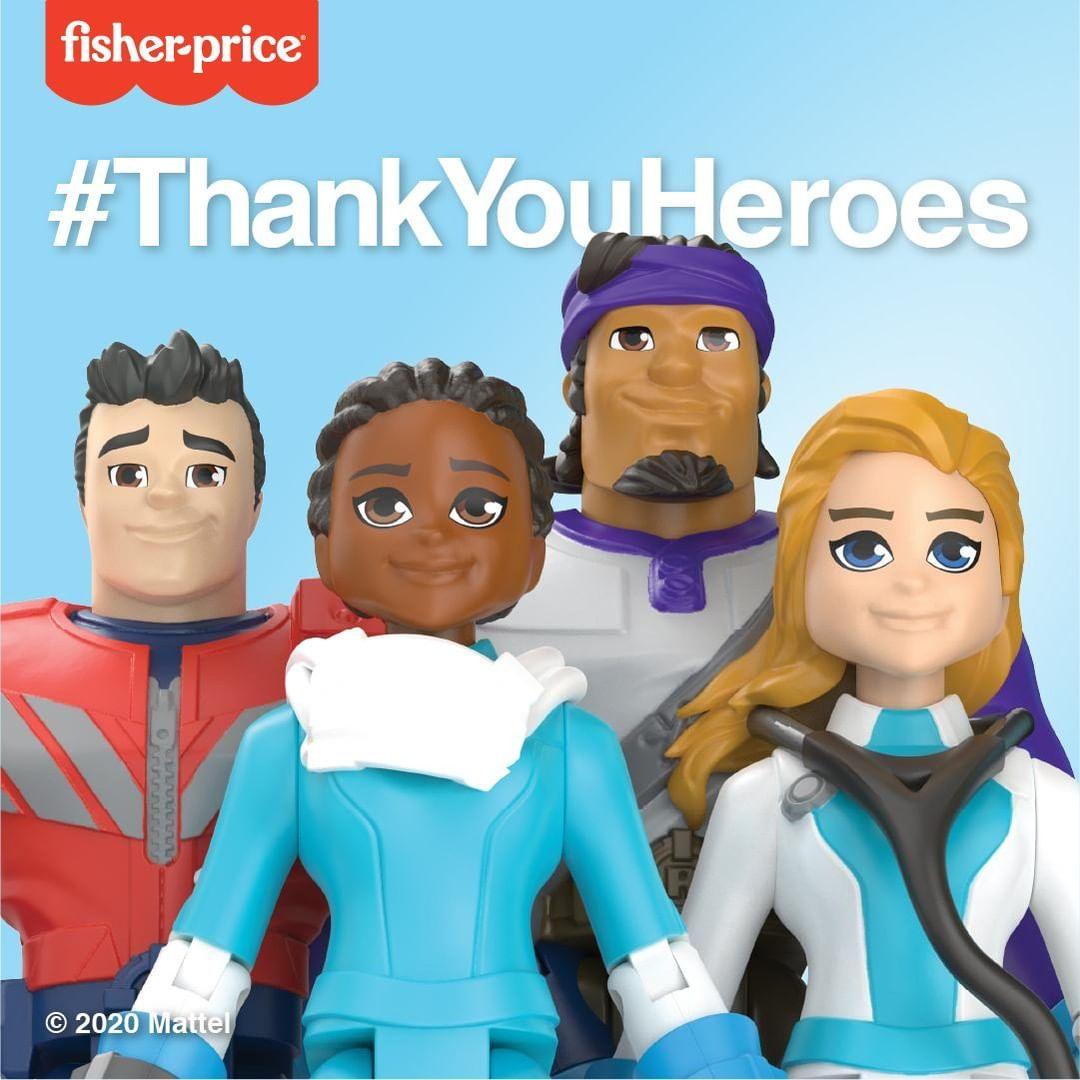 According to a local ABC news station, all net proceeds will go toward the #FirstRespondersFirst initiative, which helps all health workers who are dealing with the coronavirus. Chuck Scothon, SVP of Fisher-Price, stated, "#ThankYouHeroes is designed to immortalize and honor healthcare and every day heroes, and drive additional donations to support first responders." This is the first of several toy collections Mattel plans to launch in order to aid efforts to contain COVID-19.
Article continues below advertisement
If you are thinking of buying your kid something new to play with, this is definitely a toy you can feel good about purchasing (although there is a catch — we'll get to that in a second). The SVP added, "Whether these toys are given as a gift to recognize someone working on the front lines, or used as a tool to help children have conversations about how they are feeling, it is our hope that Fisher-Price toys, and play in general, can ultimately make these difficult times easer for both kids and adults."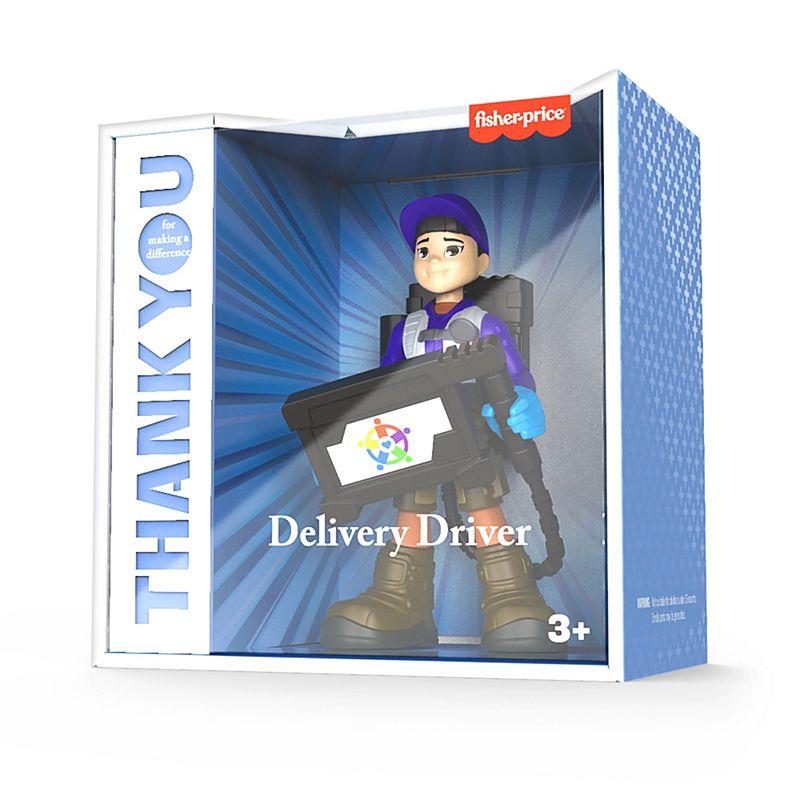 Article continues below advertisement
When and where can I buy the #ThankYouHeroes toys?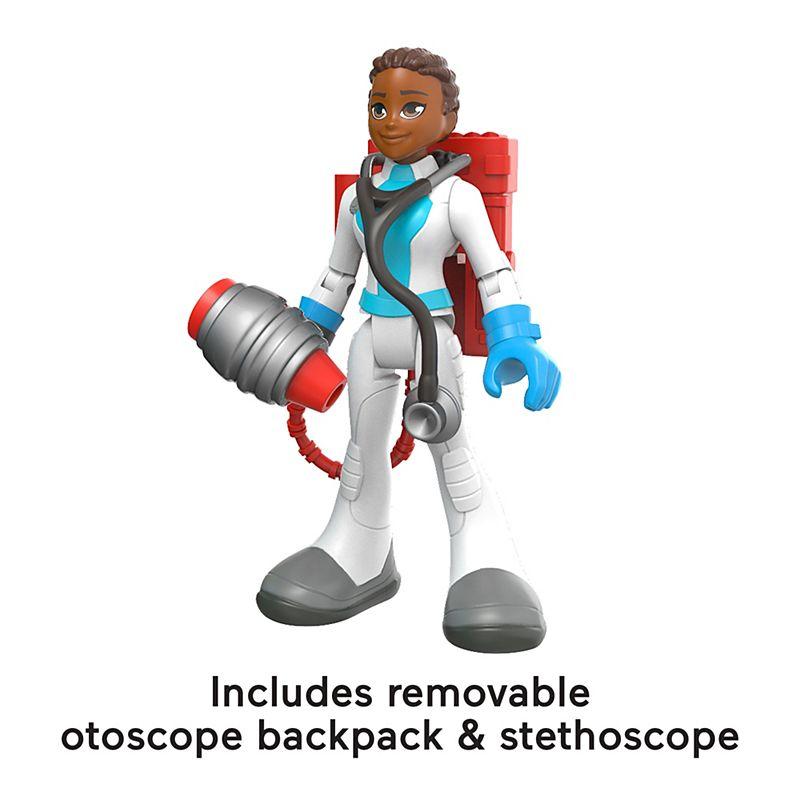 Article continues below advertisement
Mattel is one of several companies using their vast resources to help healthcare workers and other essential employees get the tools they need. Per CBS, Mattel has produced 500,000 face shields and donated to non-profit partners as well as Bright Horizons child care facilities that have taken essential employees' children while their parents are at work.
There is a catch, though: You won't get your #ThankYouHeroes right away.
One thing to note is that if you do order a doll from Mattel, the site specifically states that orders won't ship until December 31, 2020, and that your order is actually considered a pre-order (even though the toys launched today). It makes us wonder what Mattel means when they say children can use these toys to understand the COVID-19 crisis.
Article continues below advertisement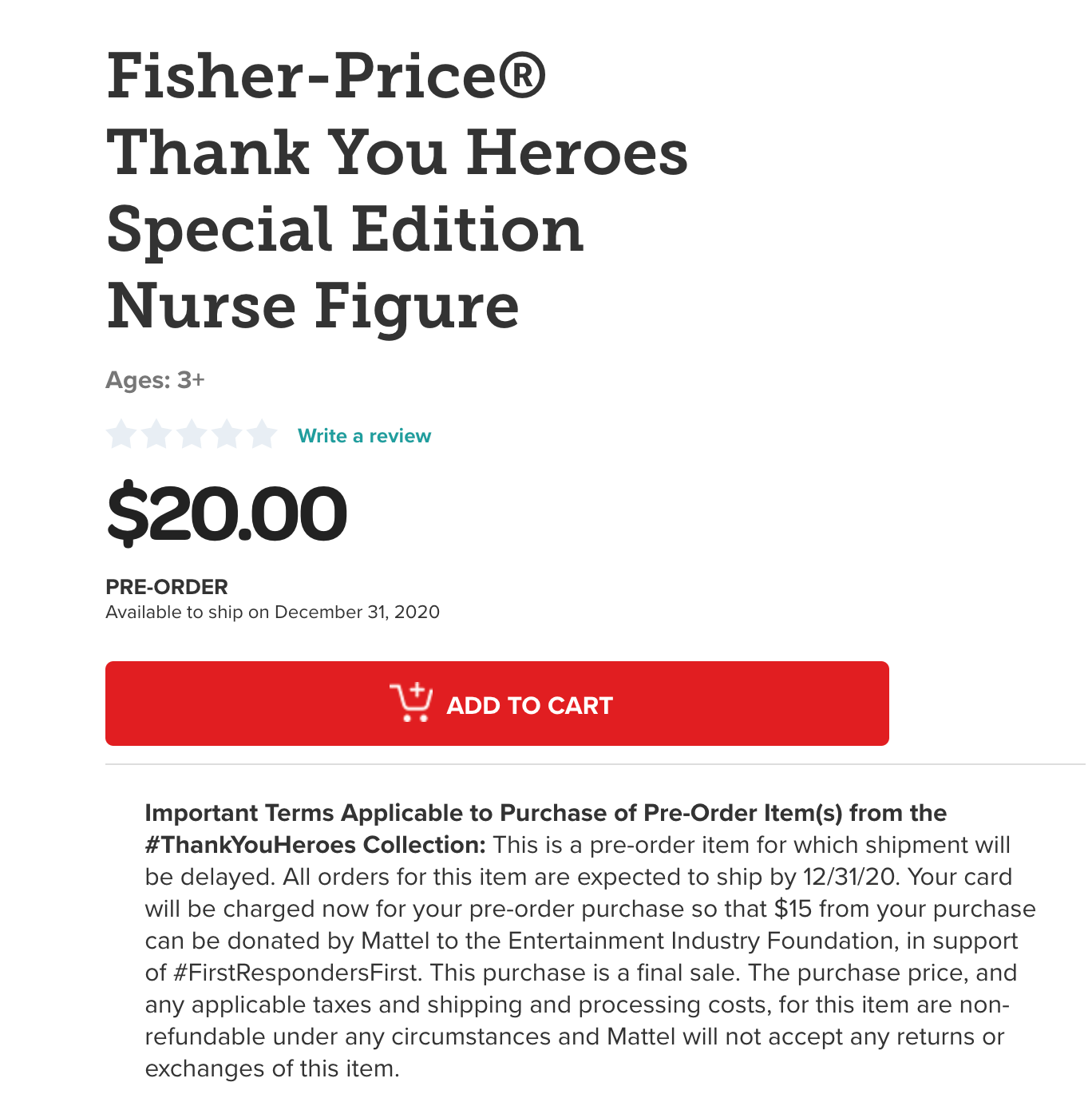 Basically, if you do order a doll, don't expect to see it for awhile. Distractify has reached out to Mattel but has yet to receive a response.