Todd Has a Potential New Love Interest in Maude on 'BoJack Horseman'
YouTuber Echo Gillette voices the asexual bunny Maude on the last season of 'BoJack Horseman.' What you need to know about the asexual character.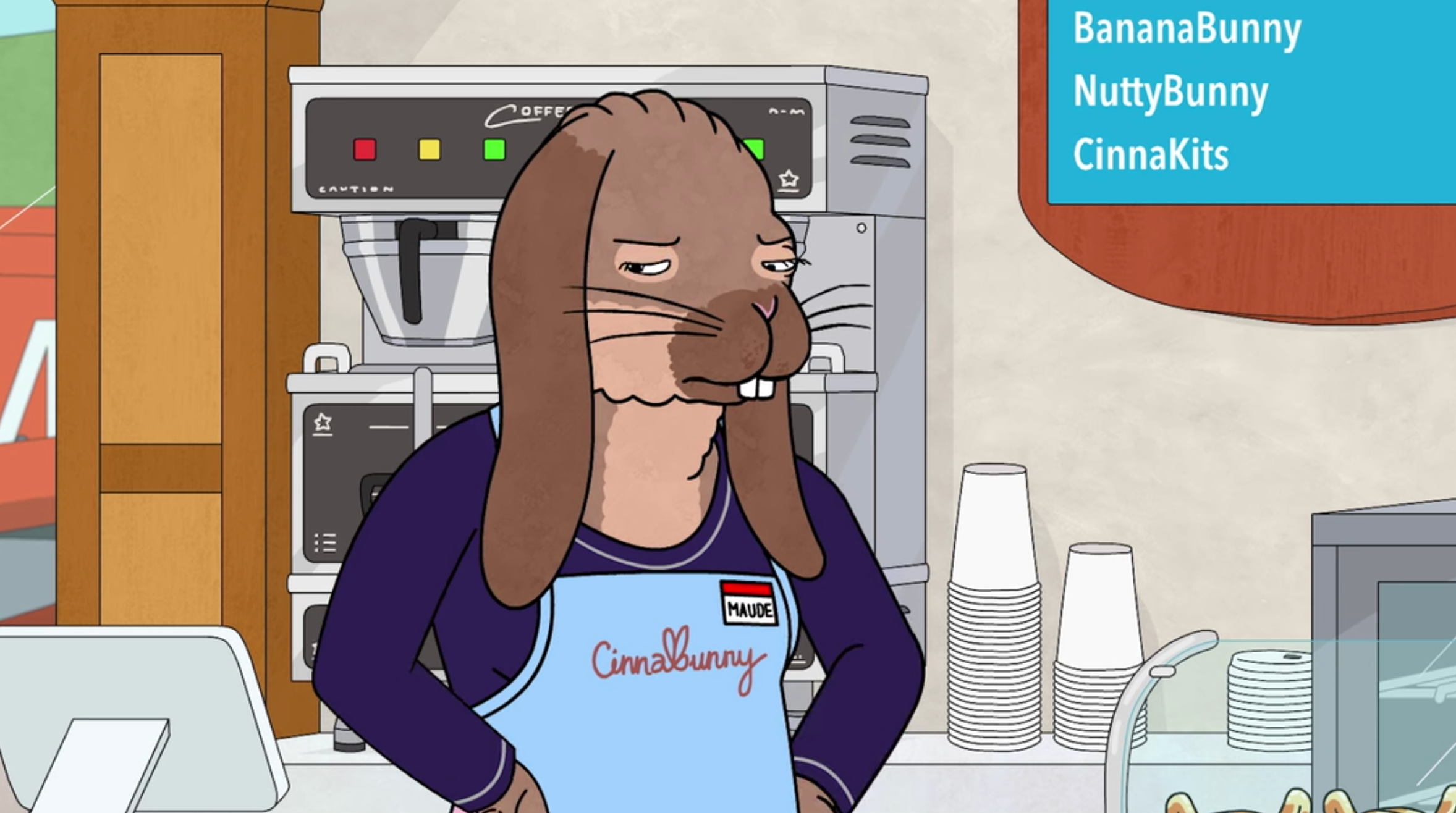 After six seasons, the Netflix hit Bojack Horseman is coming to an end. But that doesn't mean the plot of the series is coming to a standstill. In fact, this season has arguably offered even more character development than before.
But new development also means new characters. Meet Maude, Todd's potential new love interest and Cinnabunny employee.
Article continues below advertisement
Maude is introduced to the series through Bojack.
Maude is introduced in the series in the episode "The Face of Depression," working at the Cinnabunny as a barista. She and BoJack exchange pleasantries a couple of times as BoJack visits the establishment. In one appearance, we see her lamenting to her mom over the phone about the great idea she has for a business. It's a "Cinna-bungalow," allowing people to visit the shop without ever leaving their homes.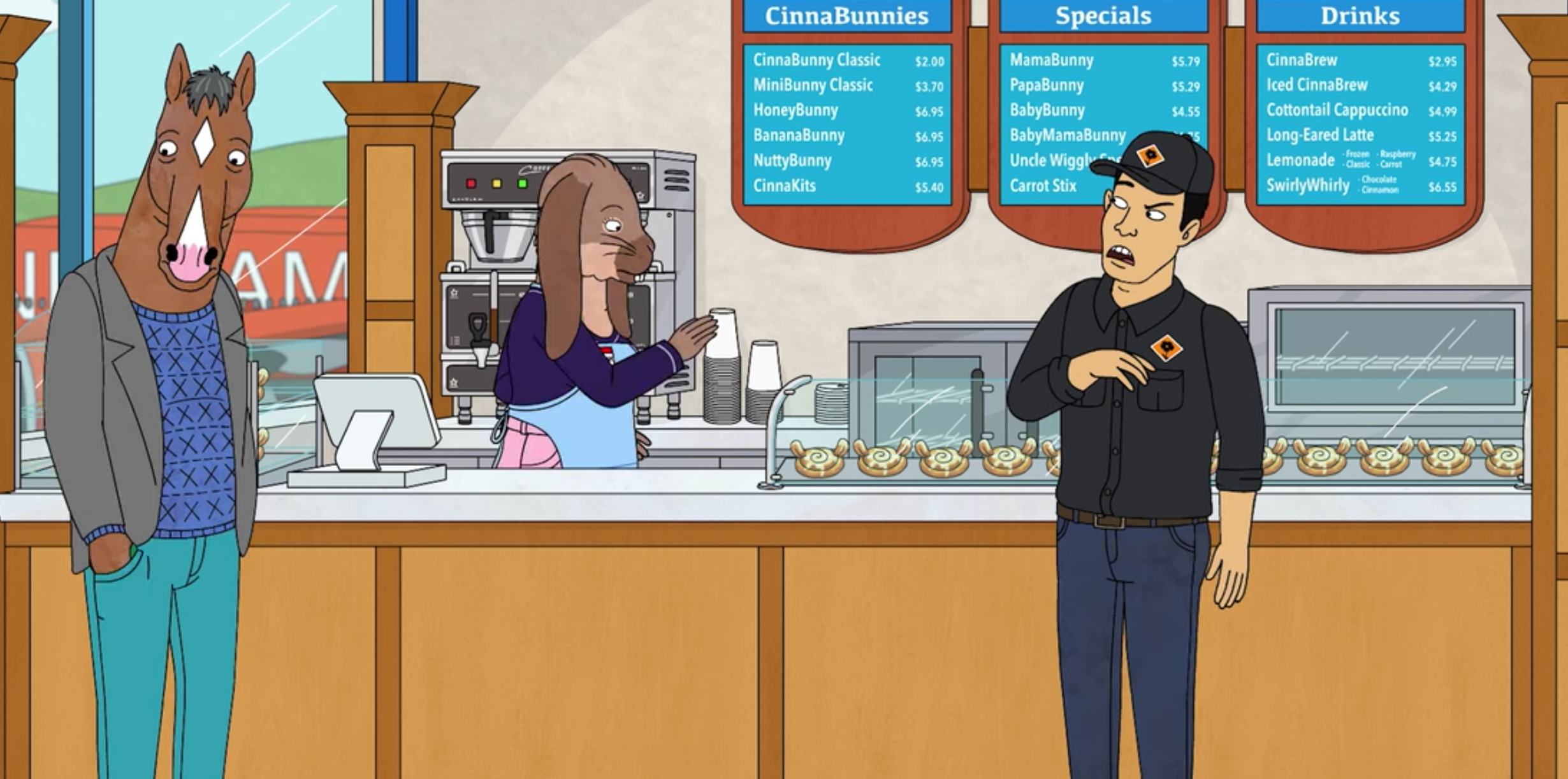 Article continues below advertisement
But Maude is more than just the barista at Cinnabunny. She has a scene where she's apparently arguing with a (now) ex-boyfriend, trying to explain to him why she didn't want to have sex with him while they were dating. He refuses to understand her, not sure why she would date him if she wasn't willing to have sex (an archaic belief now, really), and he continuously tries to boil it down to a "Jesus thing."
To get him off her back, Maude agrees that her refusal for sex was a "Jesus thing." BoJack overheard the conversation, and she felt the need to justify to him that it wasn't that — he just wasn't understanding her view, implying that Maude is really asexual. But BoJack understands what she means, and directs her to the dating app Todd joined when he realized he was asexual: "All About That Ace."
Article continues below advertisement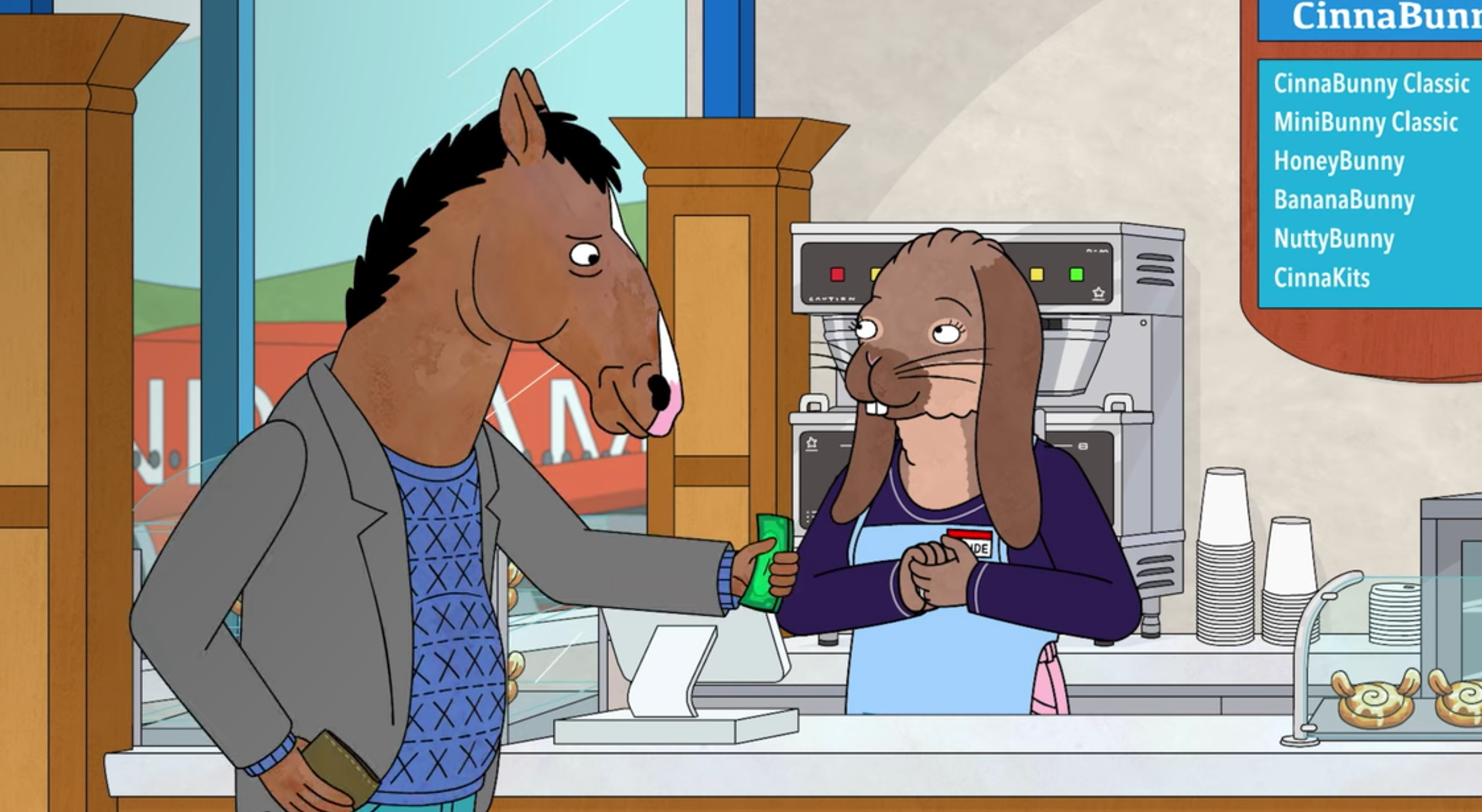 Of course, because Todd is currently the only one on the app, the pair match instantly, creating a potential love interest between the two.
It's unclear if anything will happen between them, but her introduction to the plot leaves a lot of potential.
Article continues below advertisement
Echo Gillette, who voices Maude, is also asexual.
One of the things Bojack Horseman has always been really good about doing is openly discussing and normalizing LGBTQ+ identities — and with Maude, they made it a point to use an asexual voice actor to represent Maude.
Echo Gillette is an art YouTuber who has been open about her sexuality on her platform. She made a video on her channel about her sexual identity, saying she described herself as a "gray asexual" and "pansexual."
Article continues below advertisement
Echo described this as feeling sexual attraction toward some people, but generally did not find she had a sexual attraction with most people. Her videos have helped continue the conversation about how sexuality is usually a very gray area, and some people find that just one label doesn't suit them.
BoJack Horseman is Echo's first voice-acting gig. Her main job is creating her YouTube videos, where she does different craft and art videos.
Currently, she has almost 600,000 subscribers on YouTube and 58,000 on Instagram.