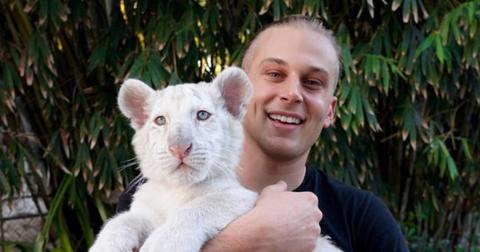 Max Strong Is a Wildlife Conservationist and a Potential New Addition to 'Siesta Key'
By Leila Kozma

Updated
According to a few Siesta Key fans, Kelsey Owens has been spending time with a mystery man, and no, it's not Garrett Miller. As a theory has it, the TV personality has been hanging out with Max Strong, an animal sanctuary worker and self-described educator, whose wild Instagram aesthetic could easily put people like Kody Antle to shame.
So, what's there to know about Max? Could he be the newest addition to the cast of Siesta Key?
So, is Max Strong the latest addition to the cast of 'Siesta Key'?
Max made his first-ever appearance on a Season 3 episode of Siesta Key, titled "I Didn't Even Know That You Were That Into Bathing Suits," and fans have been obsessed with him ever since.
As the episode revealed, he and Kelsey might have attended a New Year's celebration together — and there's a chance that they even exchanged a not-so-innocent peck once the countdown to midnight was over.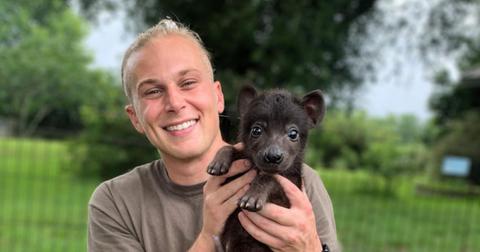 According to a fan theory referenced by Reality Titbit, it's possible that Kelsey and Max embarked on a ski vacation to Canada at the end of 2019, which is where they celebrated New Year's Eve as well.
As a hypothesis has it, there's a chance that the events portrayed on Siesta Key aren't always in sync with the day-to-day life of its cast. According to Reality Titbit, it's probable that Max and Kelsey headed back to Florida just in time for the shooting of "I Didn't Even Know That You Were That Into Bathing Suits."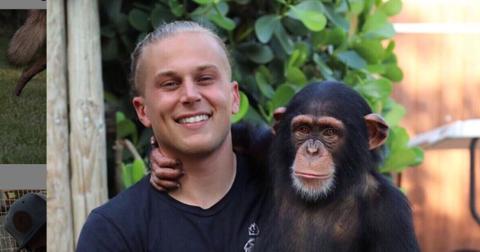 Max Strong is a passionate wildlife conservationist and, potentially, the next star of 'Siesta Key.'
According to his LinkedIn page, Max graduated from the University of Kentucky in 2016, having spent four years studying a Business Management and Finance degree.
During his time at the university, he partook in a range of extracurricular activities as well. He was a member of the football team and the Phi Delta Theta fraternity, while he also volunteered at the UK Kentucky Children's Hospital.
After finishing college, Max went on to work as a valet at Paul Miller Ford. After just a few months, he was promoted to the role of a car salesman.
As a lifelong sports and wildlife aficionado, Max started posting about his adventures involving snorkeling, wakeboarding, and sailing, and hanging out with tiger cubs as early as December 2014.
However, he started to pursue his interest in nature conversation with more seriousness after graduating from the University of Kentucky. According to Reality Titbit, he quit his day job to take care of wild animals a while ago — and he hasn't looked back since.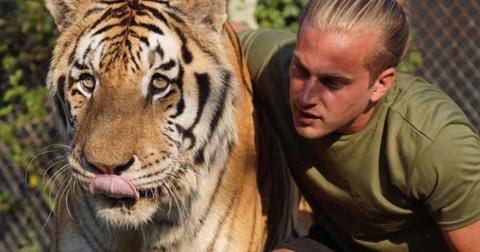 Needless to add, Max's Instagram profile is filled to the brim with snaps that see him play with exotic animals.
He often takes selfies with tigers of all ages and sizes, while he also likes to document the new friends he makes on his travels, including turtles, swimming pigs, monkeys, and far beyond.
The exact nature of his relationship with Kelsey is currently unknown.
However, it's perhaps not entirely irrational to assume that he had some influence on the young socialite. Kelsey has paid visits to several zoos and animal sanctuaries in the course of the past few months, including the Hollywild Animal Park, the Zoological Wildlife Foundation, and the Carson Springs Wildlife Conservation Foundation.