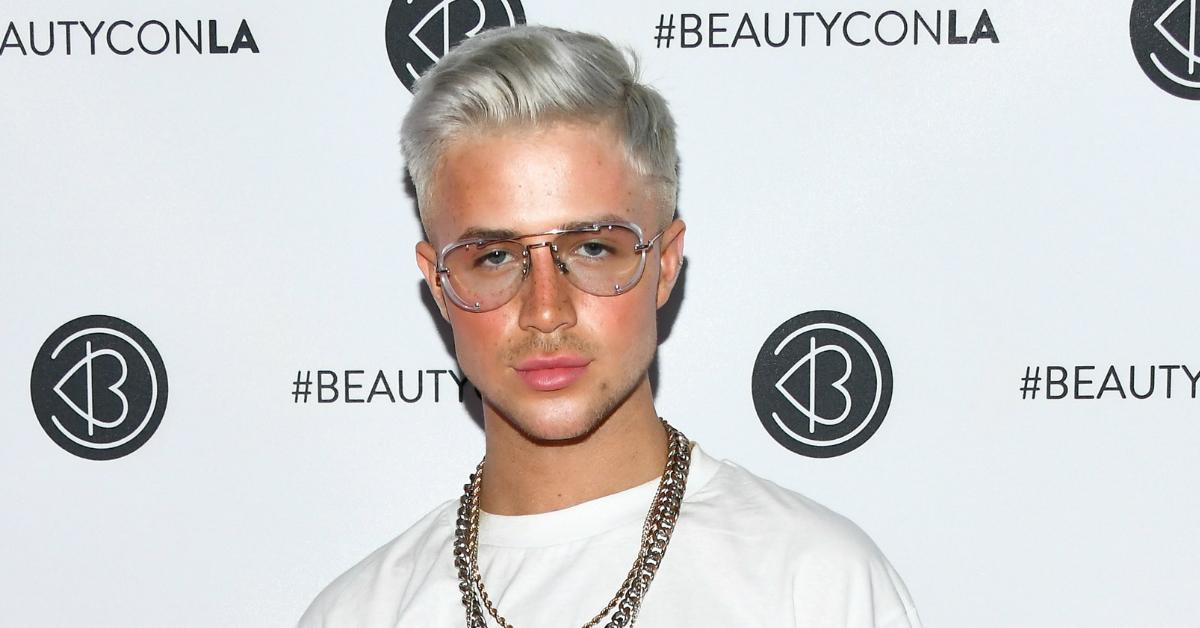 MMMMitchell's Makeup Palette Might Be Just What the Beauty World Needs Right Now
Me, Myself & MMMMitchell isn't your average makeup palette! Here's what you need to know about the new beauty line and its famous creator.
So who is MMMMitchell, and is the Me, Myself & MMMMitchell rainbow palette really going to take the beauty world by storm?! Here's what you should know.
Article continues below advertisement
MMMMitchell is now an accomplished makeup artist, but he got his start in a boy band!
In 2016, MMMMitchell (who then went by his full name, Mitchell Halliday) competed with his boyband on the The X-Factor in the U.K. The group was eliminated in the final round, but Mitchell's showbiz career was just beginning.
In 2017, MMMMitchell (who was still just Mitchell then) was a contestant on American Beauty Star. At age 18, he was the youngest contestant on the show. Participating in the series upped Mitchell's visibility, and his social media presence grew quickly. By 2018, Mitchell was known as MMMMitchell and had a growing roster of celebrity clients — including YouTube stars. As of 2019, he has over 1 million followers on Instagram.
Article continues below advertisement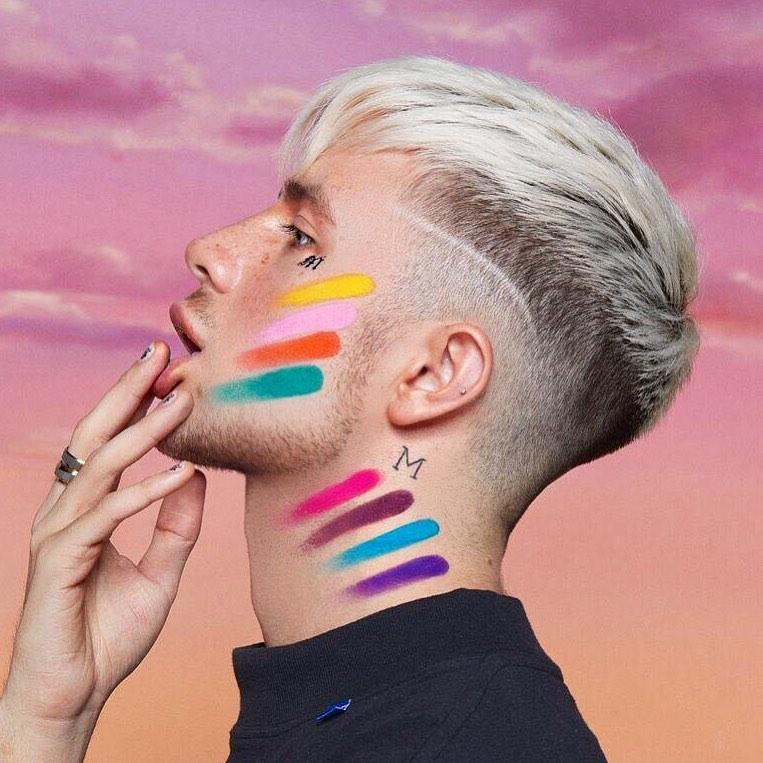 What makes Me, Myself & MMMMitchell so special?
Article continues below advertisement
According to the palette's description on Beautybay.com, the Me, Myself & MMMMitchell ultimate pressed pigment palette "has everything you could ever need. One half is bright and bold, the other is neutral and unusual, and each row contains a harmonious color family of three mattes and one shimmer pigment."
Article continues below advertisement
Makeup has been life-changing for MMMMitchell. 
In a 2017 interview with the U.K.'s Bolton News, Mitchell said he "got into the makeup world when I shaved my eyebrows off in school and then had to start drawing them on. There was no way I was going to school with no eyebrows!"
It's hard for him to even imagine what life would look like without glam! When Glasgow Live asked MMMMitchell what he would be doing if he weren't a makeup artist, he answered honestly, "Probably still be singing in old men's working clubs and pubs. I'm actually an X factor reject. Thank god for makeup — it saved and changed my life."
Article continues below advertisement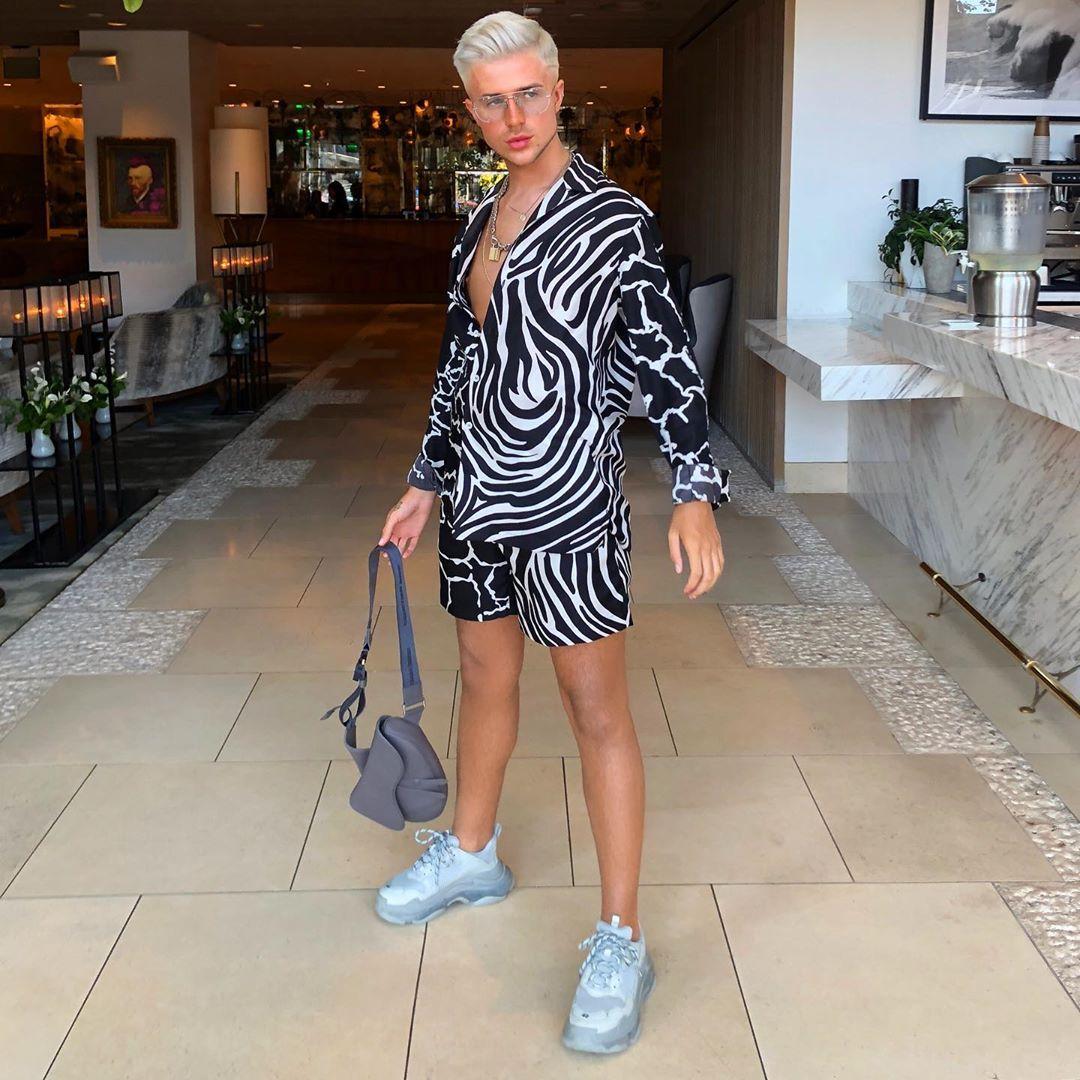 MMMMitchell describes his makeup style as "over the top." 
In a 2018 interview with Beautybay.com, MMMMitchell described his beauty look as, "Over the top."
"I'm so inspired by color, literally I'll just spot something like colored pens and want to put all the colors into an eye look," he said. "Even a color wheel can give you so much inspiration if you feel a bit inspired – and it's free as well, you can just Google it."
"I like the easy, unobvious things that give me inspiration, the things other people miss," he continued. "Even just a poster on the side of a bus – the colors will speak to me and I'll want to translate it into a makeup look."