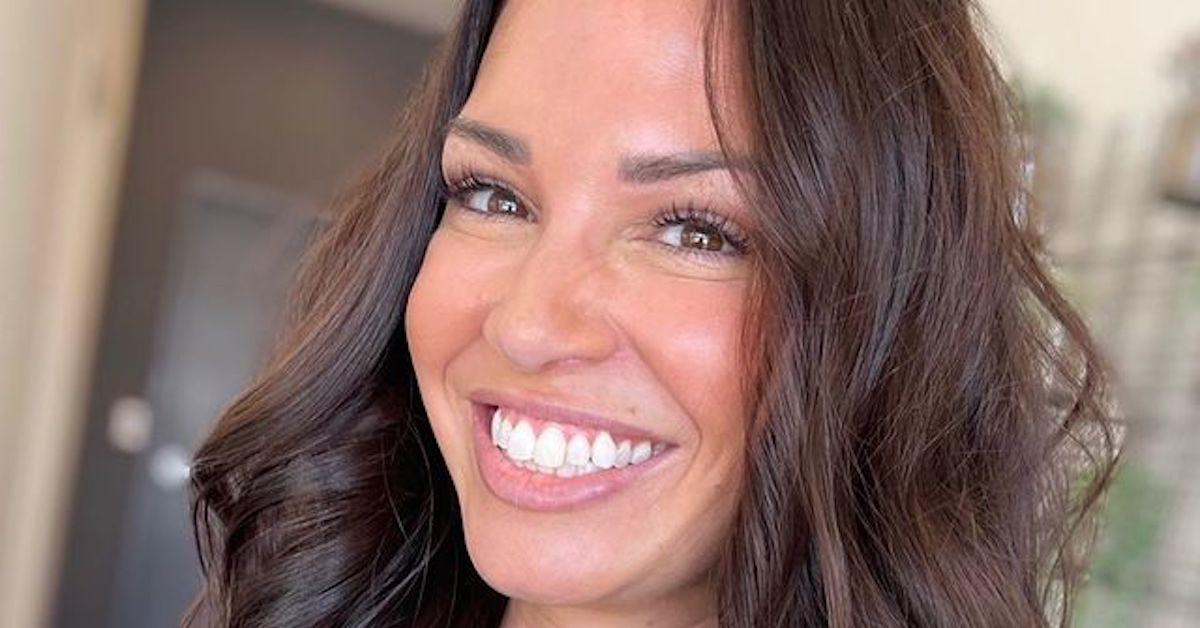 'DCC: Making the Team': Melissa Rycroft-Strickland Says It Would be "Cool" to See Daughter in a Uniform (EXCLUSIVE)
While many viewers were first introduced to Melissa Rycroft-Strickland when she won Season 13 of The Bachelor or when she competed on two seasons of Dancing with the Stars, her first stint on reality TV was as one of the hopefuls on Season 1 of Dallas Cowboys Cheerleaders: Making the Team.
The Dallas native was a member on the squad from 2006 until 2008, and she's appearing on Season 16 of the CMT reality series as a mentor.
Article continues below advertisement
Melissa is joining longtime Director Kelli Finglass and Head Choreographer Judy Trammell, who were also on the team themselves. Though those involved are thrilled to be back on the field after spending the previous season in a COVID-19 bubble, the stakes are even higher for finalizing the 36-member team.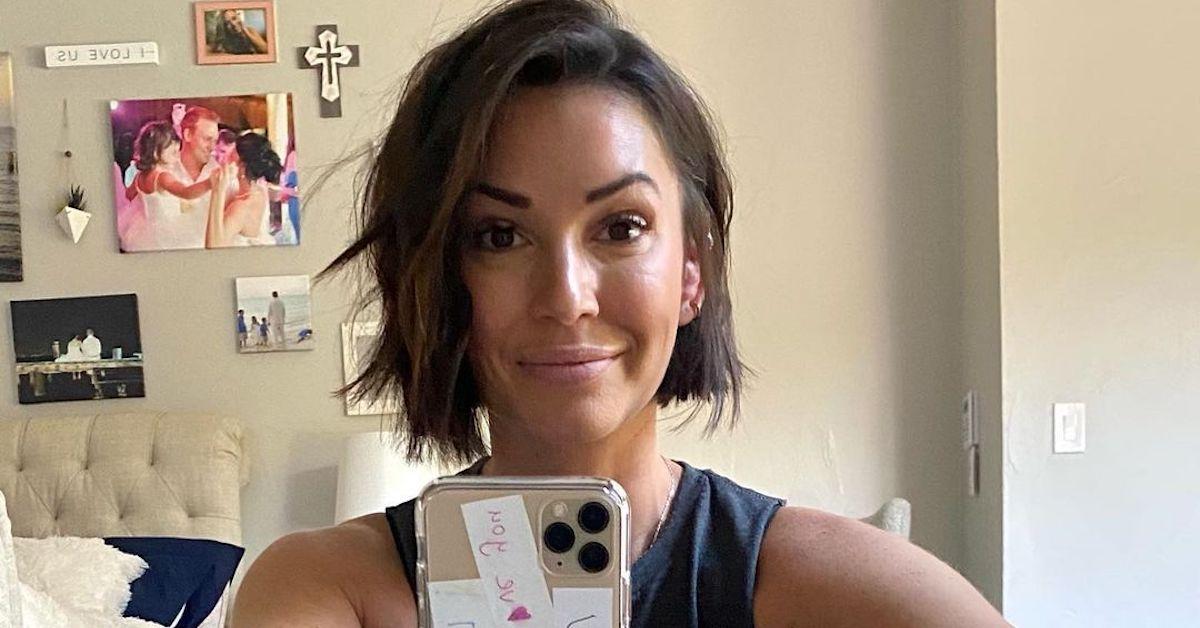 Article continues below advertisement
The former Bachelor Pad host and mom of three spoke exclusively with Distractify about what fans can expect to see from the rest of Season 16, why Dallas Cowboys Cheerleaders are the "best of the best," and how she would feel if her daughter, Ava Grace Strickland, wanted to try out down the line.
Melissa Rycroft teased that there are "heartbreaking" cuts ahead on Season 16 of 'Dallas Cowboys Cheerleaders: Making the Team.'
While training camp is never easy for the women who are auditioning, and for those who are involved in making the cuts, Season 16 posed new challenges.
Because of the ongoing pandemic, dancers submitted audition tapes online. This meant that there were many more candidates to choose from to invite to training camp to battle it out for a spot on the 36-person squad. Once the 25 rookies arrived at the AT&T Stadium, the cuts only got harder.
Article continues below advertisement
"You find yourself with less time, because it's a condensed training camp due to COVID. You have more girls to cut," Melissa said about the challenges of working on Season 16. "It gets a little overwhelming, to be honest."
Melissa said that making those tough calls is "heartbreaking," because she recognizes that most of the hopefuls have been dancing for their entire lives. Some struggle with the pressure, while others are simply outperformed.
Article continues below advertisement
"There's no bigger stage than this. Cut deliberations are never easy ..." she added. "It's not something that is ever taken lightly. It's probably my absolute least favorite part of the whole thing."
Melissa noted that the end result is an amazing final team. "It definitely is the most talented team we've ever had," she added.
The former DCC member dished on why even the veterans have to try out every year.
Another reason why the talent is "unmatched" and why the team is held in such high esteem is because all the dancers are required to try out again each season.
Even fourth-year veterans must earn their place back on the team, which Melissa believes is integral in making sure that everyone is at the top of their game.
Article continues below advertisement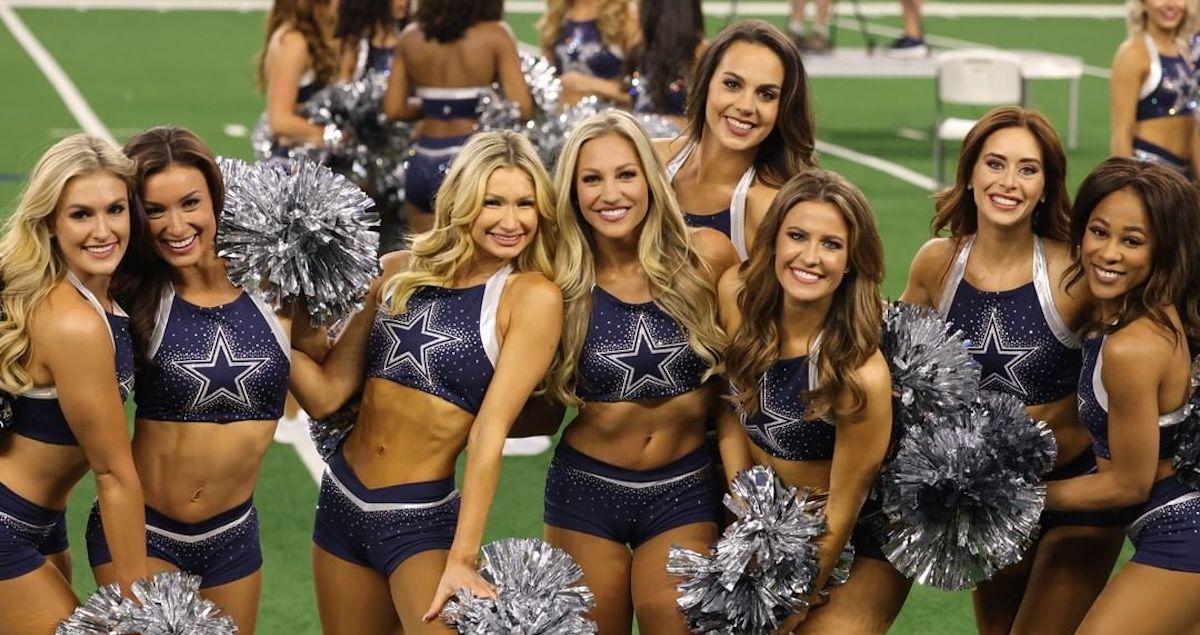 "[The DCC] are the best of the best because everybody always has to continue to fight for their position ..." she said. "Every year, we see a few veterans who are not as strong as some of the incoming rookies, and they technically don't earn their spot back. It's a great way to keep everybody in shape year round, to keep them mentally motivated, and to keep everybody on an even playing field during tryouts."
Article continues below advertisement
As someone who has been on the squad herself more recently, Melissa has a unique perspective as a mentor. She recognizes how much the team has evolved since her time because of the popularity of the series.
"The talent level is a million times higher than when I was cheering, because of the exposure that the show has brought," Melissa explained. "The talent that comes on this team is unmatched."
Would Melissa let her daughter try out for the DCC team?
The dancer shares three children with her husband, Tye Strickland — and she's not opposed to seeing her 10-year-old daughter on the squad in the future.
Melissa shared that her daughter, Ava, is already involved in dance, and that it would be "super cool" to see her wearing the DCC uniform one day.
Article continues below advertisement
"I'll always be supportive of what she wants to do," Melissa shared, before adding that kids now have the advantage of watching the audition and tryout process on the show. "She's in a different space because she's growing up with it around her, and she has the show to watch ... She gets to see how hard it is. When I tried out, I had no clue what training camp was like."
If her daughter does make her way to the AT&T Stadium down the line, Melissa may want to take on a different role on the CMT series.
"Hopefully I'm not still judging then, because I'm not sure how that would even work," Melissa joked. "I personally think it would be super cool to see her in the uniform in a few years.
Dallas Cowboys Cheerleaders: Making the Team Season 16 airs on Fridays at 9 p.m. EST on CMT.