Some Men Claim to Be Hyper-Aware at All Times but It Comes Across as Cosplaying Danger
A trend of men claiming to be hyper-aware has popped up on social media but it's honestly coming across as dudes wishing they were in danger. Weird if true.
I don't care for cockroaches or crickets, which isn't exactly a wild statement to make. When I was a kid, I opened up a cabinet in my grandmother's garage to get something and what felt like a sea of crickets tumbled out. It was probably only a couple, but everything is massive when you're a child. As far as cockroaches go, they simply are gross.
Article continues below advertisement
I bring up cockroaches and crickets because I find myself searching the world for them. Which comes first, these insects or my unrelenting need to find them? This attentiveness to my surroundings doesn't stop at creepy crawlies. I'm also sensitive to sudden loud noises and I find myself doing an almost full 360 wherever I go. Unlike a few men on Twitter, I'm not clocking my surroundings in a way that seems almost fun. These men describe their behavior as being hyper-aware, but I think they are cosplaying.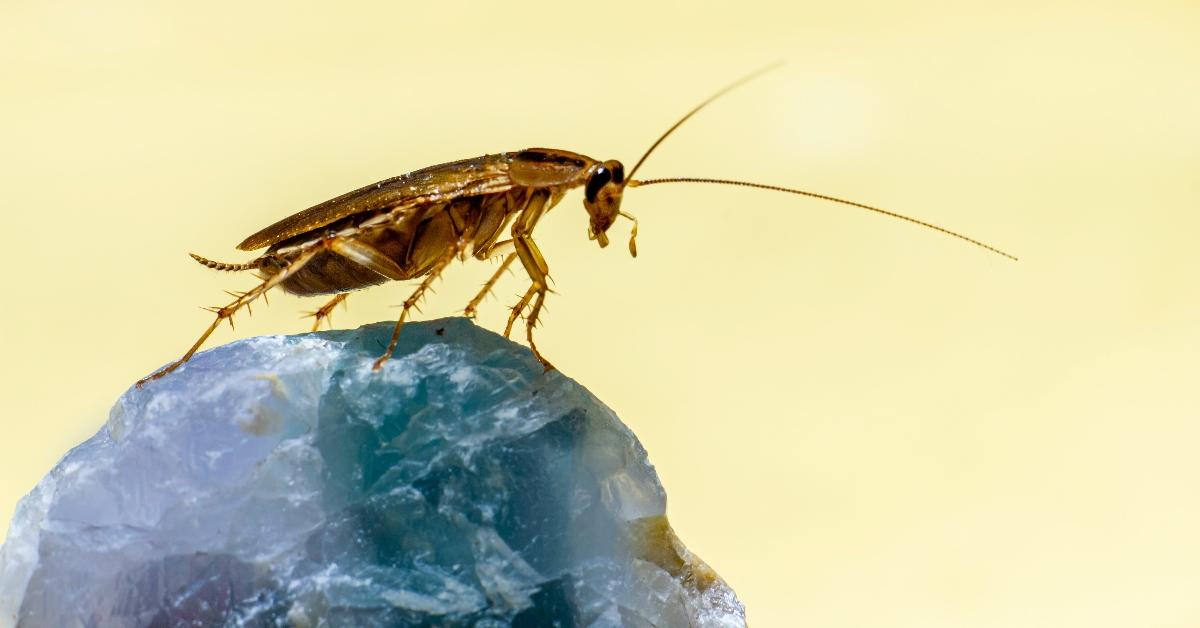 Article continues below advertisement
It's one thing to enter a building and make a note of the exits, in case of an emergency, but it's quite another to act as if every situation is a military maneuver. To be clear, please act like you're in the military if you're actively in the military. If you've never been in the military but are soldiering on, then that's a little strange.
Let me backtrack. It all started when @BardVorpal tweeted a question for men in general. She explained that her mom, "who has been married to my dad for over 30 years, just found out that my dad constantly scans for, assesses, and plans for possible threats." She then asked if this is common.
Article continues below advertisement
One answer caught the eye of the internet and it didn't go well. Daniel P. Riley, who goes by @Misterdpriley, responded with a detailed scenario that sounded like something out of a Mission Impossible movie except the impossible mission here is, figuring out why this dude does this.
Article continues below advertisement
Daniel claims this is what he does upon entering a room. Looking around the room he says to himself, "Entrance now behind me, seven potentially hostile males. Three potentially hostile females. Emergency exit to the left. Righthand corner is defensible. Stairs going up, dangerous high-ground position. Adjust defensible area." Picture this, but it's a McDonald's.
Article continues below advertisement
Beyond the fact that this is needlessly dramatic, Daniel has added his daughter to this fictional scenario and has painted her as an almost naive idiot. While he's scanning the area for perceived threats, she is apparently "thinking song lyrics carefree." Don't worry if things inexplicably become violent, Daniel will take out the strongest guy with a ficus pot.
I would never poke at someone reacting like this, if they were in the military or are a veteran of war. However, Daniel is neither of these things. When asked if he was in the tweet replies, Daniel said no but "many members of my family line were soldiers and served in the armed forces. I picked it up from them." How far back in his lineage is Daniel picking up complex post traumatic stress disorder from serving in the military?
Article continues below advertisement
Hilarity aside, this is legitimately insulting to anyone who has served in the military or suffers from PTSD for other reasons. Take me for example. I have hyper vigilance due to childhood trauma. Sorry to brag but I will yelp if you drop something! Not to get too dark here, but my great uncle drank himself to death a few years after fighting in World War II. Guess I'll never know if my need to assess a room is actually from my childhood, or war-related trauma I inherited from a relative I never met.
Article continues below advertisement
Daniel isn't the only one who had something to say about this phenomenon of being hyper-aware in a space that doesn't necessarily require such activity. Katie Martin, aka @katiedimartin, dropped a screenshot of a tweet where a man wrote his wife is always surprised by his ability to change lanes without looking around. You see, he's been tracking cars using relative motion.
Article continues below advertisement
When in doubt call a friend or in my case, call your boyfriend who is a scientist. Here's what he had to say about relative motion. "The relative motion in terms of a car is just which direction is it going related to you, and how fast is it going related to you. All drivers kind of naturally keep track of this but sometimes other drivers do things you aren't expecting, which is why you do have to look." You heard it from an expert! Please look.
I think the real issue with both of these responses is, neither man seems to know why they are doing what they claim to be doing. You should ask yourself why your body is doing this. If it's doing it at all. It's not that I don't believe this is happening, it's the cartoonish way these men are describing their behavior. Let's endeavor to balance out being hyper-aware, with being self-aware.