"I Am the Woman Inspector" — Man Visiting Japan Enters Women-Only Carriage to Film a Video
In a viral video, a man shared a controversial video of himself walking through a women-only train carriage while visiting Japan. Details ahead.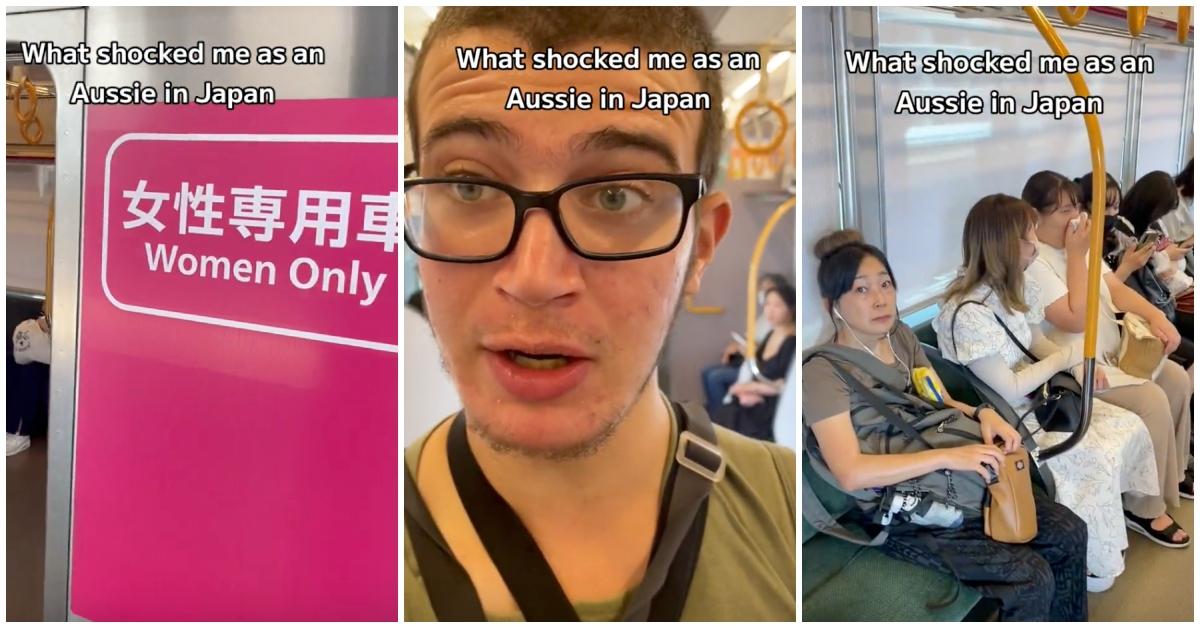 Article continues below advertisement
Well, we've got another tale about a dude who seriously overstepped his boundaries with women. And you know what the worst part is? He seems to be purposely acting out just for video views.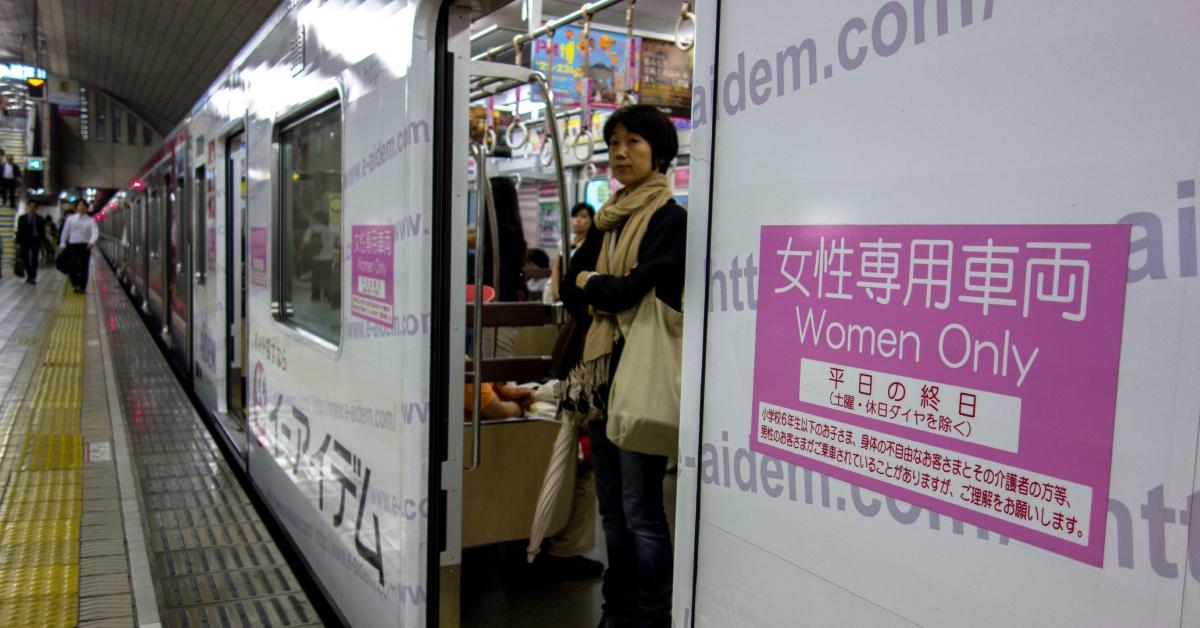 Article continues below advertisement
An Australian man faces backlash after walking through a women-only train car in Japan.
An Australian man has angered the internet after walking through a women-only train car in Japan.
In a TikTok video, creator @shearingshedvlogs shared what "shocked [him] as an Aussie in Japan." He begins his video by asking the question: "Did you know in Japan that they have women-only carriages?"
Article continues below advertisement
He then entered the designated women-only train carriage and from the looks of the female passengers in his video, they were all uncomfortable.
He began joking around and uttered the line: "I am the woman inspector, checking there are only women on this carriage."
In his caption, @shearingshedvlogs noted that he was surprised to see a women-only carriage "in such a free country like Japan." He claimed that it reminded him of something he would see "in a country with strict segregation rules."
Article continues below advertisement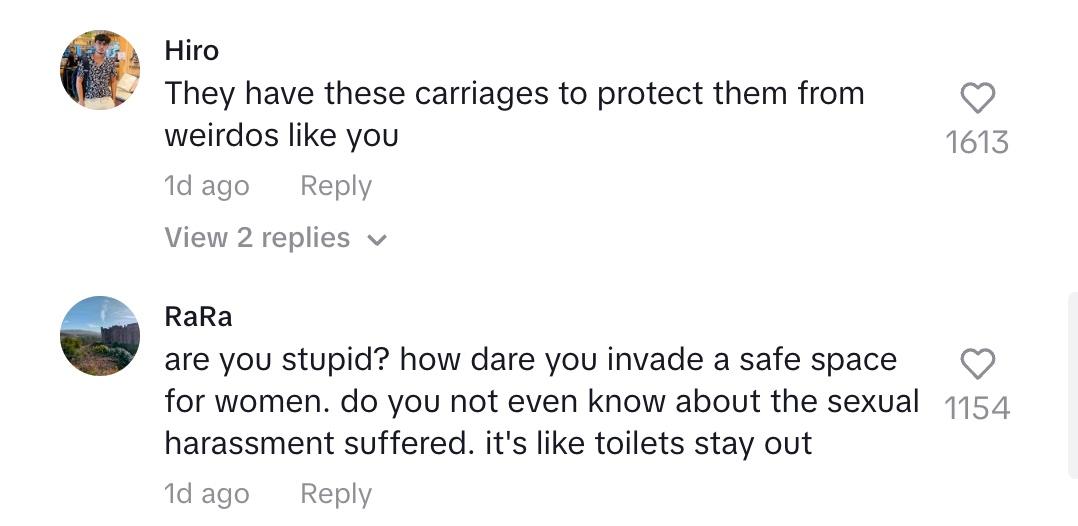 Naturally, the clip garnered a gaggle of comments, with many folks calling him out for being disrespectful and entering the carriage.
"They have these carriages to protect them from weirdos like you," wrote one person.
Another wrote: "Are you stupid? How dare you invade a safe space for women. So you do not even know about the sexual harassment suffered? It's like toilets, stay out."
Article continues below advertisement
A third user reckoned that should @shearingshedvlogs behind bars. "They should have arrested you. Why is it some people behave like idiots when they visit other countries?" the comment read.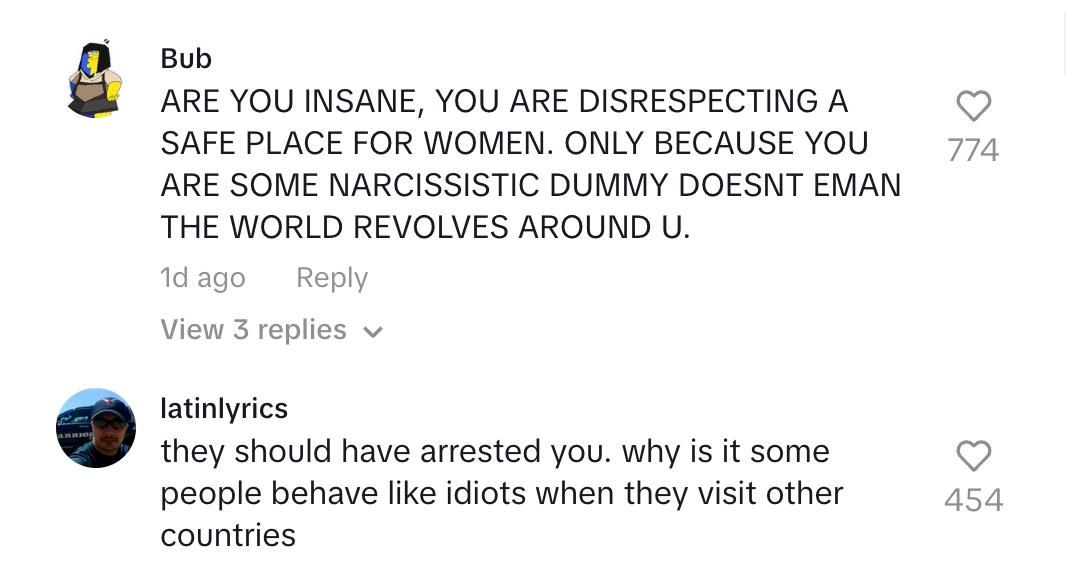 Article continues below advertisement
Per The Guardian, Japan introduced women-only carriages on nine metro and suburban train lines in 2005 after reports stated that 64 percent of female passengers had been groped on trains around Tokyo.
These women-only cars also known as "pink cars," were created to ensure safety and comfort for female passengers during peak hours without having to worry about unwanted advances and/or potential harassment.
Another TikTok video @shearingshedvlogs posted shows him filming in an area where cameras are prohibited.
As if @shearingshedvlogs hadn't stepped out of line enough, he shared another TikTok video of himself in Japan filming in an area where photography was prohibited.
"Behind me is a live performance and a bunch of fans lined up," he says in this video as he speaks into his phone. Nodding to a sign, he translates to viewers that it reads "Do not take photos." That said, he continues filming anyway.
Article continues below advertisement
@shearingshedvlogs then begins chatting with some women in the area. One woman exclaims "Movie no!" hoping that he would take a hint and stop recording.
He tells the woman "I apologize," but continues to keep his camera on. "How are you going to be in public and say no photos? I don't get it," he said into his phone as the video ended. He claimed in the video caption that he saw people in the audience using professional camera equipment.
In the comment section, viewers had a renewed distaste for @shearingshedvlogs.
As one user wrote to him: "Bruh respect. You can read and understand signage so just follow it."