Petty Man Purposely Ruins a Group Vacation Photo at the Trevi Fountain
A woman named Emily and her friends were taken aback after a man intentionally ruined their vacation photo by walking in front of the camera.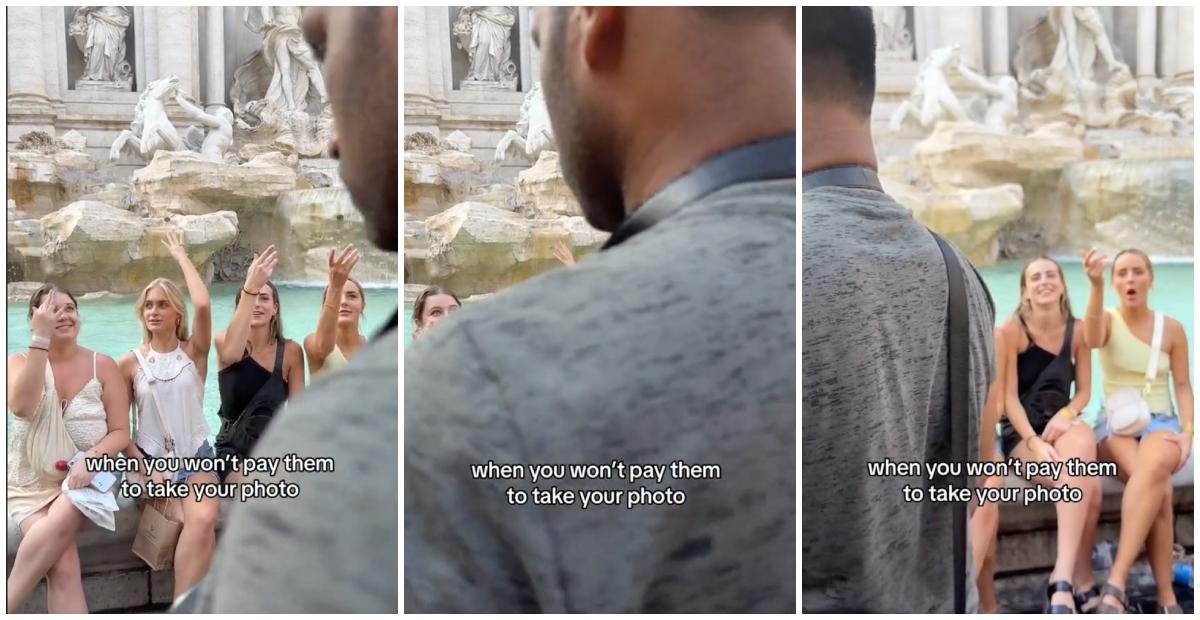 "If you take my picture, I'll take yours" is a phrase I've said to many strangers while traveling. Once they agree (because they always do), I'll hand them my iPhone, do my silly little pose, and pray that they channeled their inner Ansel Adams and made me look like the literal angel I am.
Then, I'll take their phone, take a few shots of them, and the interaction will be over. A fair and equal trade!
Article continues below advertisement
But not everyone wants their picture taken — not everyone wants to spare a few moments out of their busy day to do a stranger a favor without getting something in return.
In recent years, I've seen folks hanging around tourist attractions trying to make a few bucks by offering to take photos for tourists. While some are successful in their business ventures, most get turned down. And some of these folks don't take rejection well.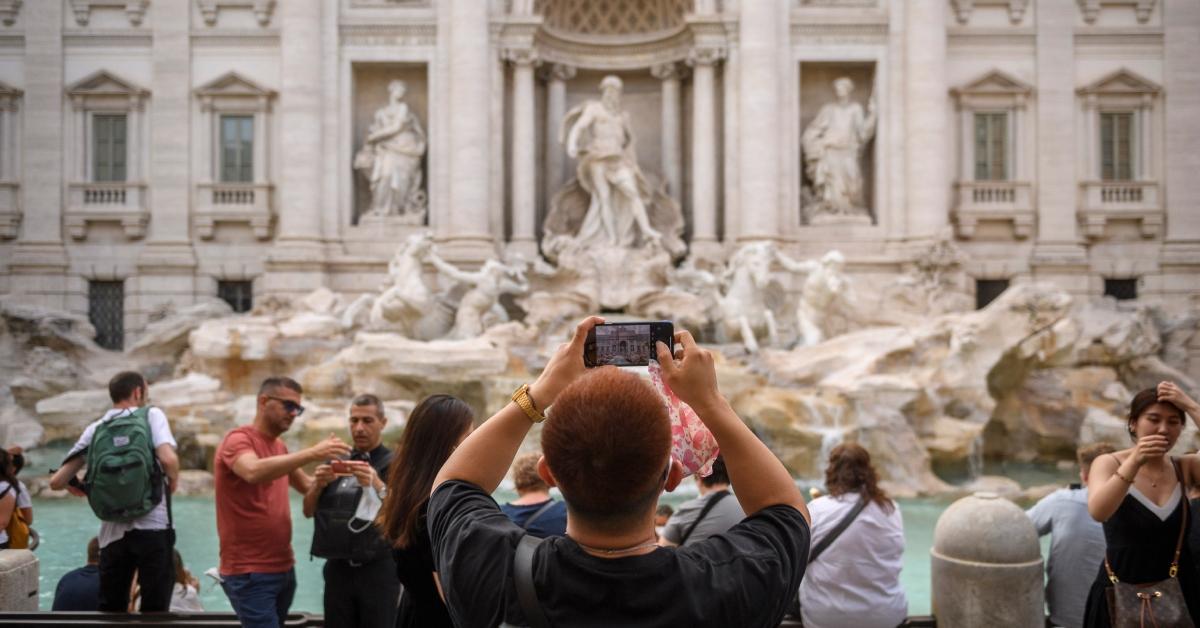 Article continues below advertisement
A man walked in front of a stranger's photo — to get revenge when they wouldn't pay him to take their pic.
In a TikTok shared by a woman named Emily (@3milyball), she and her friends were seen sitting on the ledge of the Trevi Fountain in Rome, Italy. Then in unison, they all tossed a coin into the fountain, as per tradition.
But unfortunately, the camera missed this special moment because a man in a gray shirt walked right in front of it at that very moment.
His face isn't visible in the video, but the midsection of his body obstructs the camera's view.
Article continues below advertisement
"When you won't pay them to take your photo," read the copy of the video.
While Emily doesn't share any more details as to what happened, we can assume that this guy — who we'll refer to as Gray Shirt — offered to take the ladies' photo and/or a video of them tossing their coins in the fountain for a price. It seems that Emily and her friends declined and found another person who could capture the moment for them for free.
Article continues below advertisement
As this kind stranger was filming for them, Gray Shirt decided to be petty and walk in front of their shot, which ultimately ruined it.
While folks often walk in on photos by mistake, this definitely seemed intentional. Gray Shirt saw an opportunity for revenge and he took it.
Article continues below advertisement
In the comment section, people weighed in.
"The way my anger would have unleashed and so would have said something," said one person.
Another wrote: "Some people literally have no life."
And another wrote: "At least they gave you viral video content."
Article continues below advertisement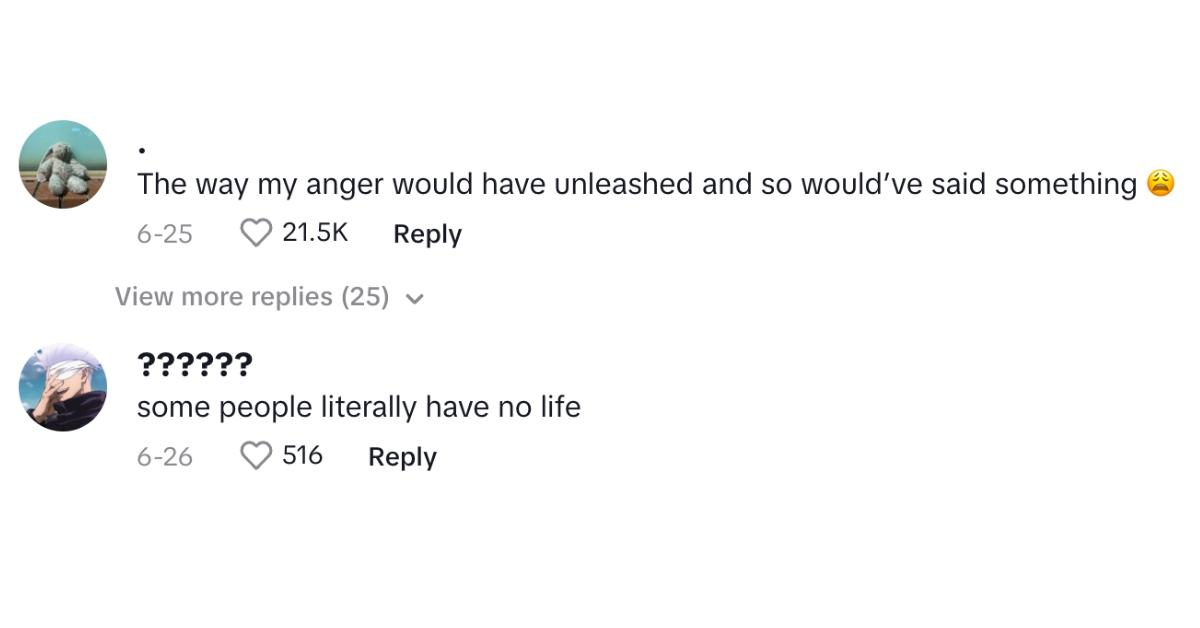 Meanwhile, one user commented on the nature of Gray Shirt and others like him. "Those guys at the Trevi are ruthless with their little cameras and will literally not stop approaching you until you agree or leave."
Article continues below advertisement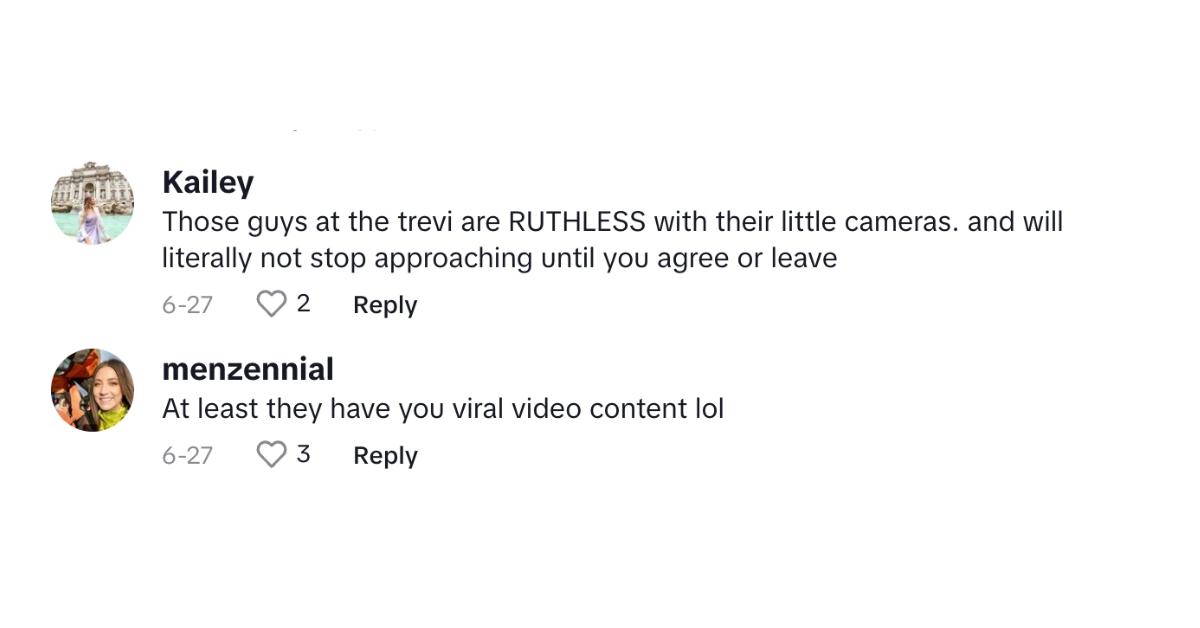 With that said, it seems like there are more people like Gray Shirt lurking around the famed fountain. And to think, I thought the only villain in Italy was Pablo from The Lizzie McGuire Movie.
Stay safe, fam, and may all your pictures be Instagram-worthy!