Messenger Is Bringing the Fun This Holiday Season
Messenger is bringing some fun features for users to explore during the holidays from Betty Crocker to 'Star Wars'!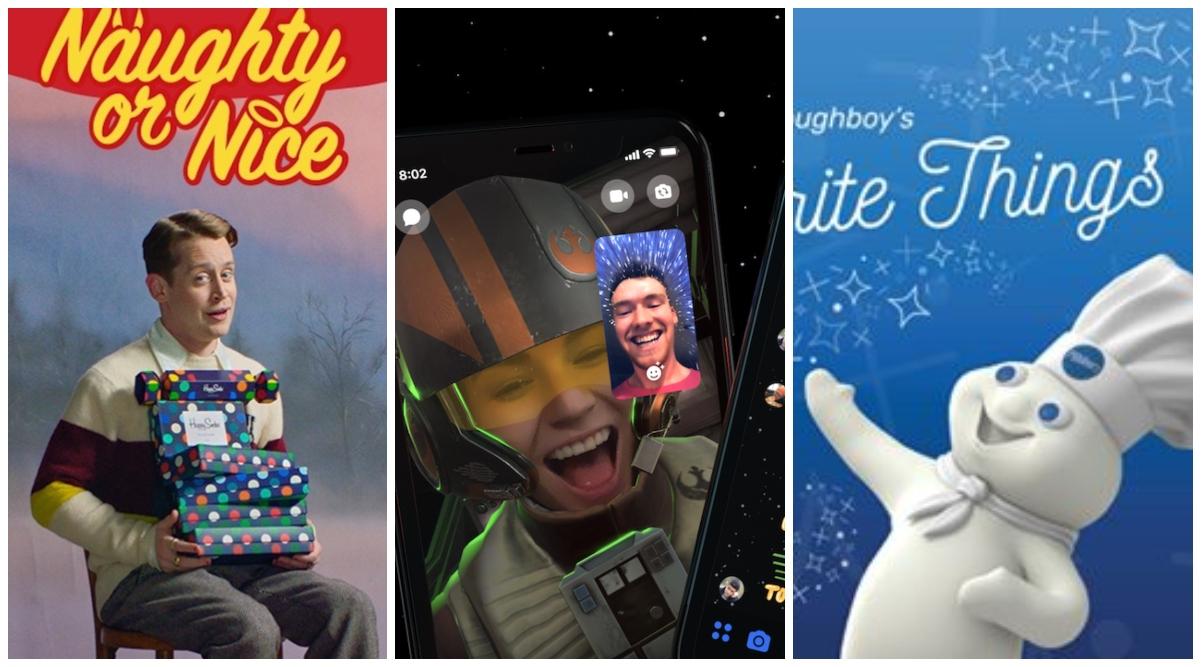 If you haven't been on your Messenger recently, you are seriously missing out. This holiday season, there is a slew of fun features that will definitely put you in the holiday spirit.
Betty Crocker is pulling out all the stops and bringing their mascot to your chat box to share what he loves most about the season, from favorite foods to gifts to fun family activities. Plus, there is a cookie playlist.
And if you are a Star Wars fan, run, don't walk, to the platform to have some fun with all the Jedi-inspired effects and stickers to step up your chat game.
We seriously can't get enough. Keep scrolling to see all the new features we spotted on Messenger.
Article continues below advertisement
1. Betty Crocker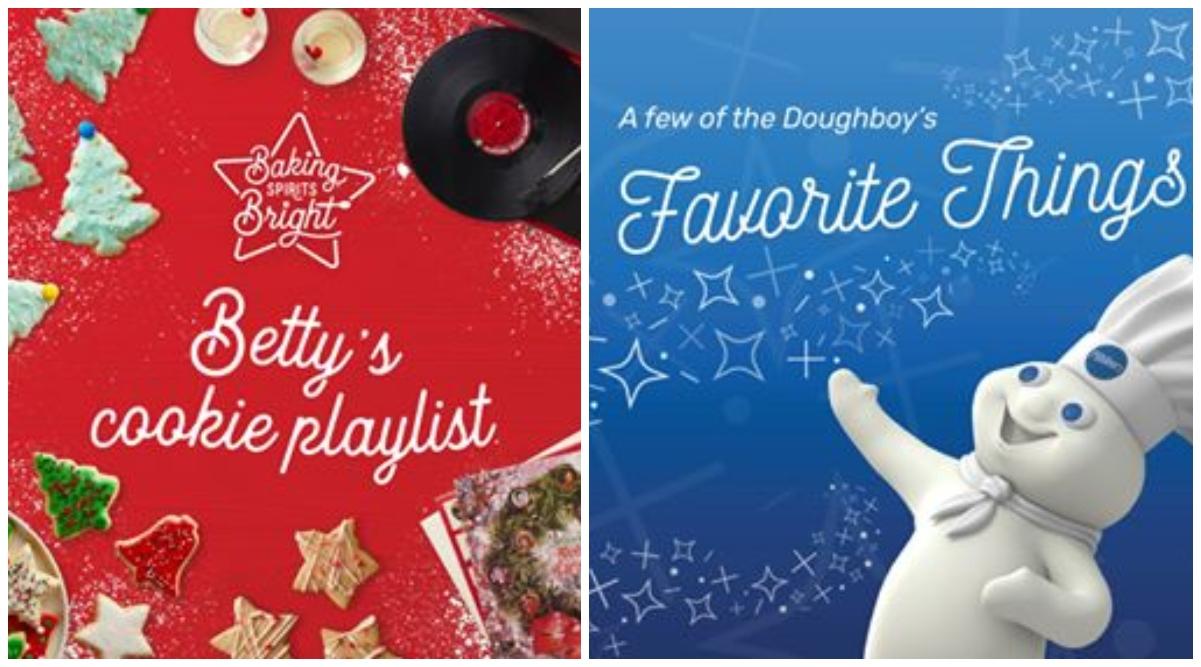 Now through December 24th, you can receive BettyT's Cookie Playlist, featuring the newest and best cookie recipes daily through Messenger, making your baking the last thing you have to worry about.
The best part: The iconic Pillsbury Doughboy is on the platform and each day you'll get a new Favorite Thing, delivered right to Messenger!
2. 'Star Wars'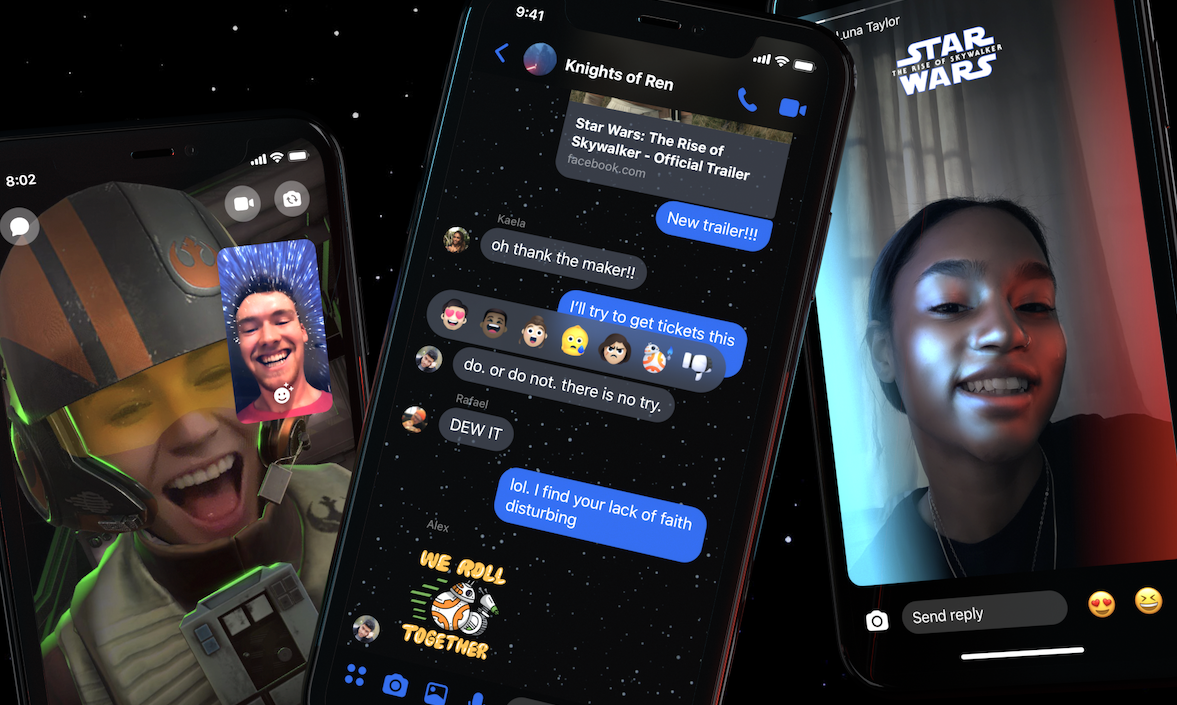 Need to feel the force before the premiere of Star Wars: The Rise of Skywalker, head over to Messenger for all-new chat theme and reaction emojis of all of your favorite heroes and villains.
There will also be AR effects, including the Lightspeed effect and the Cockpit effect, which will allow you to Visualize yourself as part of the Resistance, gliding through the galaxies in Poe Dameron's X-Wing.
3. Happy Socks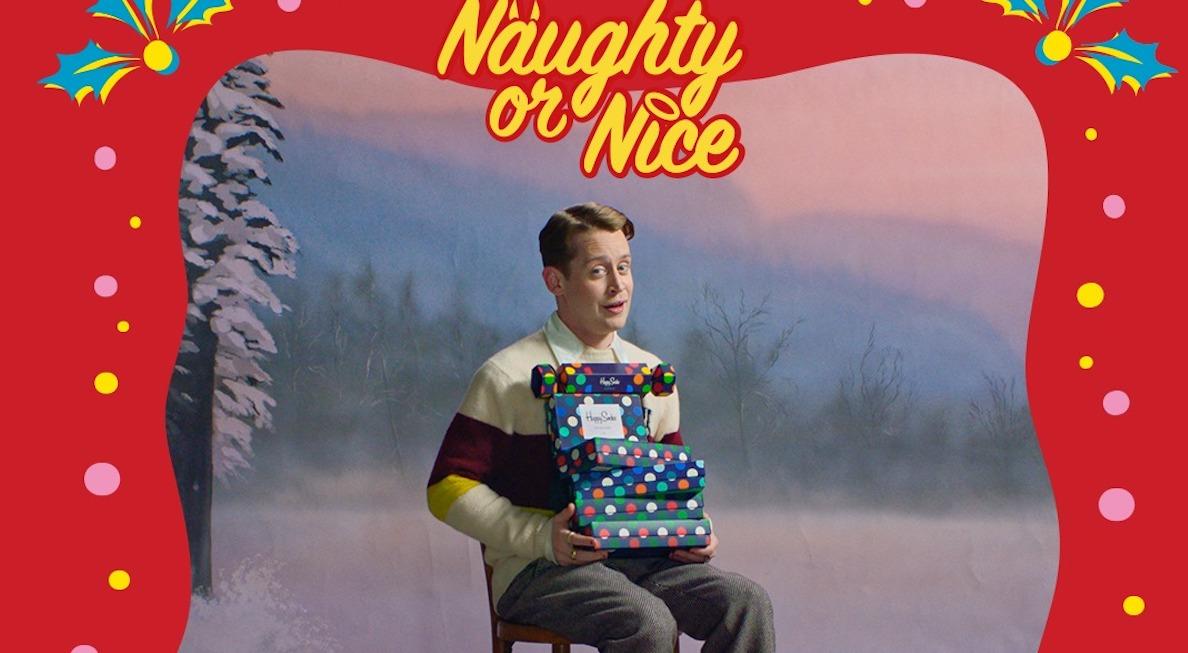 What's better than a pair of warm colorful socks? Nothing — but add Macaulay Culkin in the mix and you have everything you need for a pretty awesome holiday season. The best part? You can have some fun on Messenger thanks to Happy Socks' "Naughty or Nice" campaign, and you can make your own Christmas card featuring the Home Alone star.