M.I.A. Made Some Pretty Controversial Comparisons Between Alex Jones and Pro-Vaccination PSAs
What do we know about the controversy that M.I.A. has been caught up in? Unpacking the details regarding her beliefs and how she shared them.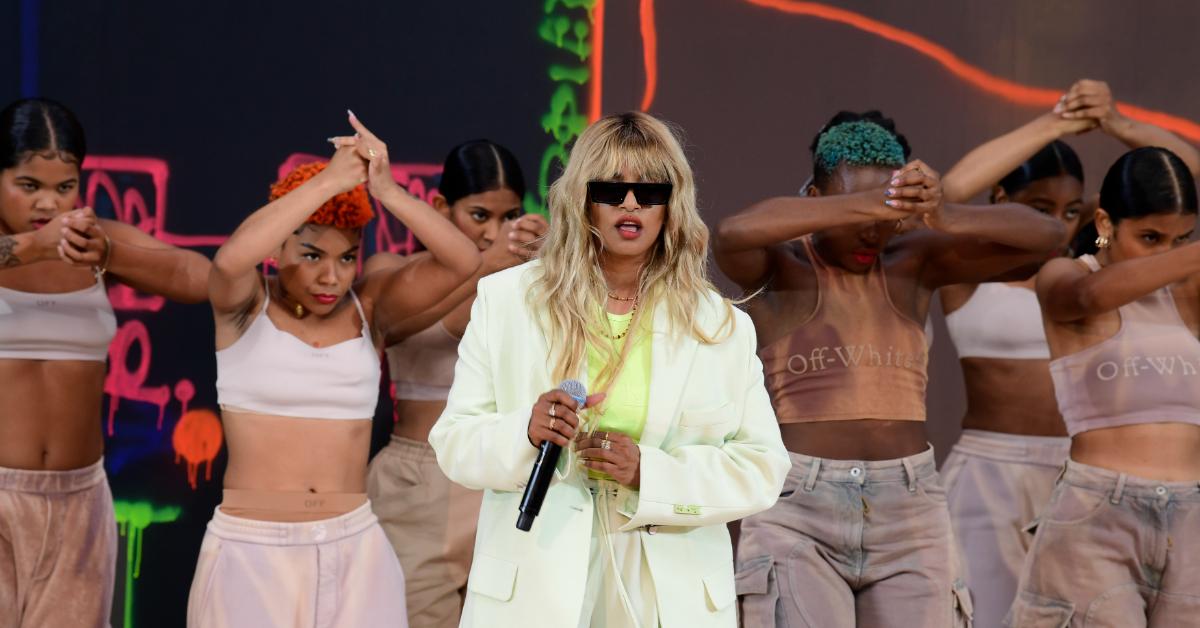 It goes without saying that when M.I.A. broke onto the music scene in the early 2000s, she shook up the paradigm in terms of what was possible for a hip-hop artist. The British rapper has consistently pushed boundaries in her lyricism, covering topics ranging from immigration to welfare and various other forms of social commentary.
Article continues below advertisement
These types of comments, and the songs they found their homes in, made M.I.A. famous. However, her comments as of late seem to be landing her in some hot water. So, what is the controversy surrounding M.I.A. now? Let's unpack what we know.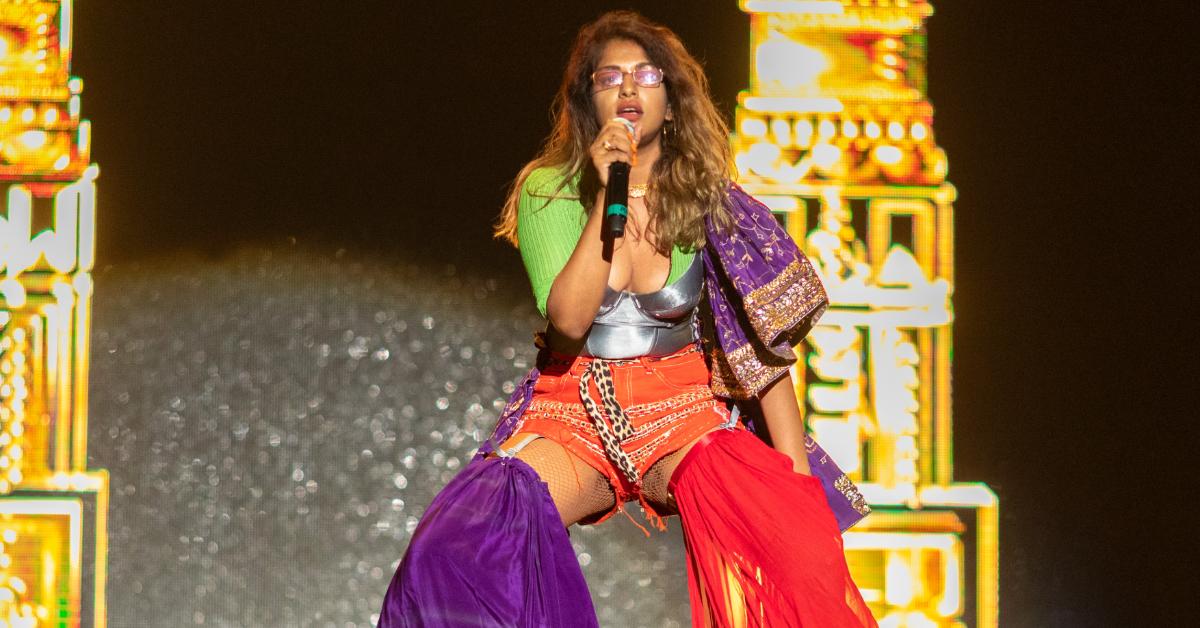 Article continues below advertisement
What is the controversy surrounding M.I.A.? Her tweets sparked anti-vax discourse.
In a series of tweets posted on Oct. 12, 2022, M.I.A. questioned the legitimacy of COVID-19 vaccines as well as the recent reveal that known conspiracy theorist Alex Jones has been ordered to pay $965 million to the families of victims of the Sandy Hook shooting.
"If Alex jones pays for lying, shouldn't every celebrity pushing vaccines pay, too?" she wrote.
In another tweet, the star added, "Alex Jones lying and Pfizer lying both trending. One with penalty other without. If you have no critical thinking faculty, this is about as crazy as we should get before a nuclear war [wipes] out the human race."
Article continues below advertisement
M.I.A. doesn't seem to think that Alex Jones should pay that much to Sandy Hook victims' families.
M.I.A. continued her Twitter discourse on Oct. 13, 2022, where she made another post about the Alex Jones verdict.
"Its 2022 so far, no one has ever paid a billion dollars for lying or being in denial on this planet," she wrote.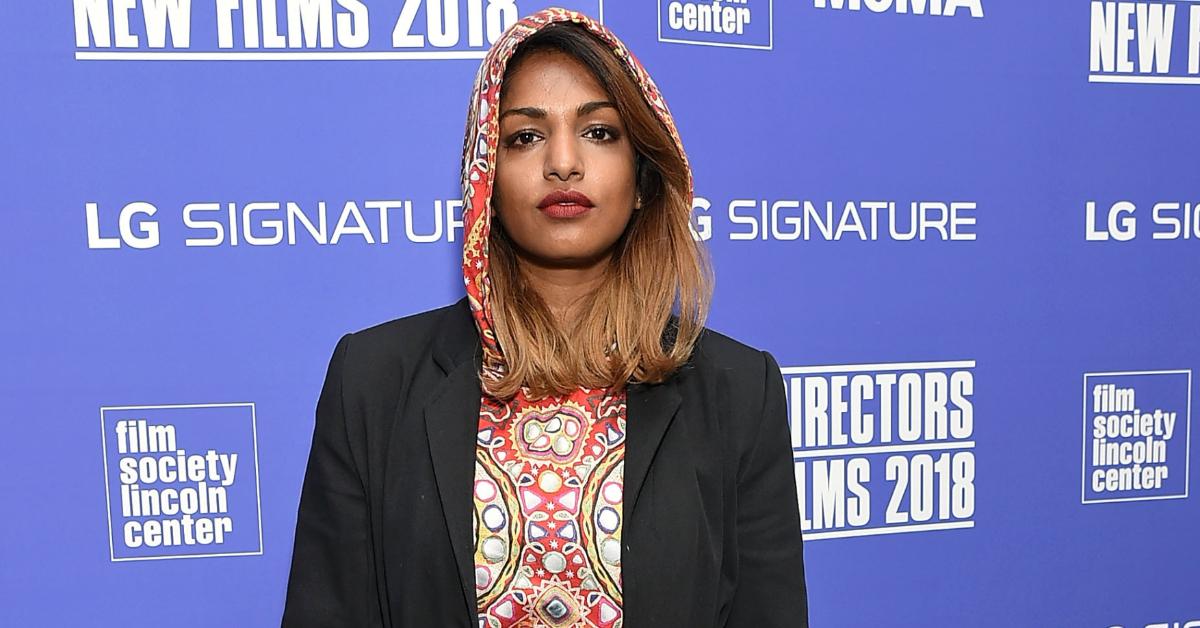 Article continues below advertisement
The rapper subsequently tweeted "WMDs," which is an acronym for "weapons of mass destruction." This was followed by another tweet that simply read "2008 financial crash," before M.I.A. addressed cancel culture.
"I might be the first cancelled Twitter user back in 2010 for saying 'Connected to the Google, connected to the government.' They forget I got different kinds of receipts," she posted.
M.I.A. has a history of making controversial statements.
Although these recent comments may come as shocking to many, its far from the first time that M.I.A. has publicly stated her controversial beliefs.
At the height of the COVID-19 pandemic, M.I.A. tweeted, "If I have to choose the vaccine or chip. I'm gonna choose death."
Back in 2010, M.I.A. told The New York Times that she accepted being labeled a "terrorist" and has sought to be an "outsider" for years.
In another instance, M.I.A. dealt with legal issues after she extended her middle finger on live television during the 2012 Super Bowl Halftime Show, per Billboard.
It's clear that a lot of M.I.A.'s public persona has to do with shock value, but only the jury of public opinion will be able to choose how to process her most recent round of Twitter messages.