These Are the Lawyers Releasing Prisoners With Kim Kardashian
Model, businesswoman, social media savant — what can't Kim Kardashian do?
While Kim may be best known for the reality show that chronicles her life and the fashion and beauty lines that bear her name, in the past year, the KUWTK star has added another title to her resume: aspiring lawyer, with a focus on criminal justice reform.
Article continues below advertisement
On Sunday, April 7, Kim will also release Kim Kardashian West: The Justice Project, set to premiere on Oxygen. The 39-year-old mother-of-four is studying to become a lawyer and has been part of a legal apprenticeship program that has die-hard fans wondering about the lawyers with whom Kim has been working with on this important project.
Keep reading while we investigate everything you need to know about Brittany K. Barnett and MiAngel Cody, the two inspiring black attorneys working with Kim to free people from life sentences.
Article continues below advertisement
Meet the lawyer warriors behind Kim Kardashian: Brittany K. Barnett and MiAngel Cody.
Brittany K. Barnett and MiAngel Cody started off their careers in corporate and commercial law, respectively. But they soon became involved in criminal justice reform work through advocating for prisoners and contesting mandatory minimum sentences that didn't allow the courts to consider the personal stories of the people they were sentencing.
Article continues below advertisement
Brittany Barnett, who's based in Dallas, left her corporate position and founded two nonprofits, The Buried Alive project that fights to dismantle life without parole sentences and Girls Embracing Mothers, which supports young girls with mothers in prison.
Article continues below advertisement
As for MiAngel, the Chicago attorney launched her own criminal defense firm after working as a commercial litigator. She also leads a nonprofit collective of lawyers, community organizers, and criminal justice policy experts who work together for policy reform.
What is the 90 Days of Freedom campaign?
Brittany and MiAngel both left six-figure corporate jobs to launch their reform movement called the 90 Days of Freedom. Kim is largely credited with freeing 17 prisoners thanks to this campaign, but Brittany and MiAngel actually wiped out their own savings in order to make it happen.
Article continues below advertisement
In a Facebook post, Brittany said that the two had tried to secure funding from larger foundations but were consistently denied. The project was struggling and that's where Kim stepped in.
Kim had come to know Brittany as one of the lawyers on the team working to secure the release of Alice Marie Johnson, and when Kim saw the work that Brittany and Alice were trying to achieve, she threw her money and clout behind the two women.
Article continues below advertisement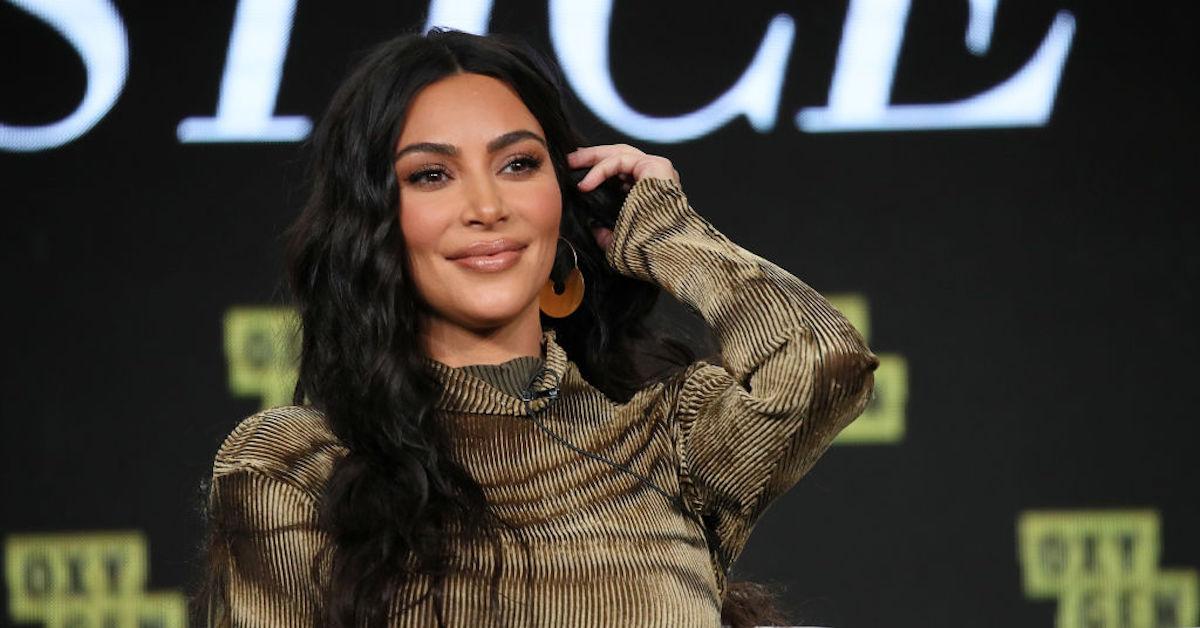 In the same post, Brittany made sure to thank Kim for her contributions and to clearly state that "regardless of who helped fund us for the past three months, in 90 days TWO black women lawyers freed SEVENTEEN people from LIFE W/O PAROLE sentences — the second most severe penalty permitted by law in America."
Article continues below advertisement
She went on to say that the media had been spinning the story in the wrong direction, putting the spotlight on Kim instead of the recently freed 17 people. "Instead of negativity why don't y'all reach out and see if the 17 people we helped free need anything…Give them jobs. Send a care package. Amplify their voices," she wrote.
MiAngel had positive things to say about Kim's involvement. She told Buzzfeed News: "People get out of prison when powerful women link arms. Brittany and I linked arms years ago, and Kim has come and linked arms, too…It's about using what resources you have to shine a light on the underbelly of American injustice."
Follow more of Brittany's work with her Buried Alive and Girls Embracing Mothers programs, as well as MiAngel's The Decarceration Collective.
And be sure to catch Kim's special Kim Kardashian West: The Justice Project on Oxygen, Sunday April at 7 p.m.