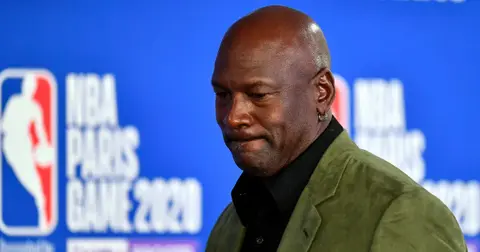 Where Is Michael Jordan's Dad's Killer Now? Two Men Are Serving Life Sentences
By Ricky Pinela

Updated
On July 23, 1993, two teenagers named Daniel Andre Green and Larry Martin Demery allegedly shot and killed James Jordan Sr., the dad of NBA superstar Michael Jordan, while he was sleeping in his parked car at a highway rest stop. The murder made headlines across the nation leading up to Michael Jordan's first retirement from the Chicago Bulls a few months later.
Those who are enthralled by the docu-series The Last Dance have likely found themselves taking a deep dive into MJ's past — including the tragic murder of his father.
Let's take a closer look at the circumstances surrounding James' untimely death, as well as the men who were charged with his murder and where they are now.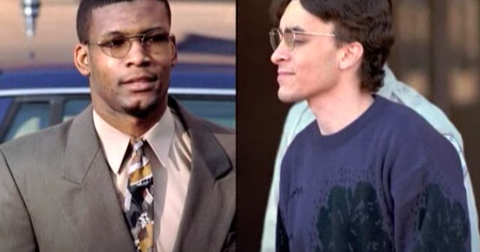 Two teenagers were arrested in connection with the murder of Michael Jordan's dad.
Three years after James' body was found in a South Carolina swamp, Daniel was convicted of first-degree murder while Larry pleaded guilty to being a party to the murder. Daniel was 18 and Larry was 19 at the time of James' death.
In 1996, trial Judge Gregory Weeks sentenced Daniel to life in prison. Larry faced the same charges, but in a dramatic twist, testified against his friend Daniel. He told the jury that Daniel was the one who shot James with the .38-caliber revolver on the side of U.S. 74.
In a 2018 interview with NBC Chicago, Daniel said he was sorry for his part in covering up the murder of James, but still insisted that he was not the one who killed the innocent man. He even claims he was not present when James was killed.
His attorney presented three signed affidavits saying Daniel was at a mobile home until 4 a.m. the night of the murder when Larry showed up in a panic.
According to the interview, Daniel admitted to helping Larry dump the body in a South Carolina swamp — but key details were missing. Larry told him the victim was a drug dealer who "tried him," meaning he was unaware that the man was Michael Jordan's father.
"I regret what I did. You know I was a kid," Daniel told NBC. "I don't think I realized until maybe two days before our arrest. It was on the news."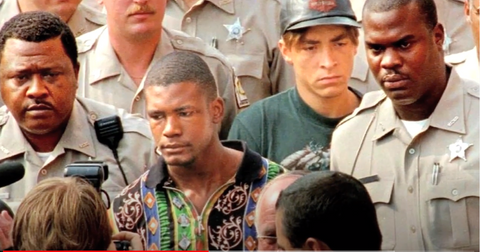 Daniel's attorney, Chris Mumma, said he believed the investigation was flawed and after reviewing evidence, concluded Larry's testimony was a lie.
"The more I read about the case, the more I looked at the file, the more I not only became convinced that Daniel is innocent, but there was a tremendous amount of corruption in the way that he was convicted," Mumma said in the NBC interview.
Where Is Michael Jordan's dad's killers now?
Despite the evidence, Daniel's bid to obtain a new trial was rejected by an appeals court. Although Daniel was originally sentenced to life plus 40 years, he was re-sentenced to one life term back in 2008. These days, Daniel is still fighting to make his voice heard.
According to the North Carolina state parole agency, they are currently considering parole for Larry, who is now 44 years old.
"If you're innocent of something," Daniel told the Chicago Tribune, "It makes you want to keep fighting. Because you're really fighting for reality … If you know what reality is, you're trying to protect it. It's almost a matter of protecting your own sanity."