Here's Everything You Need to Know About Mike "Rasta Blasta" Hall on 'Rust Valley Restorers'
Here's everything you need to know about Mike Hall of the Canadian show 'Rust Valley Restorers,' including why he has 400 cars and his net worth.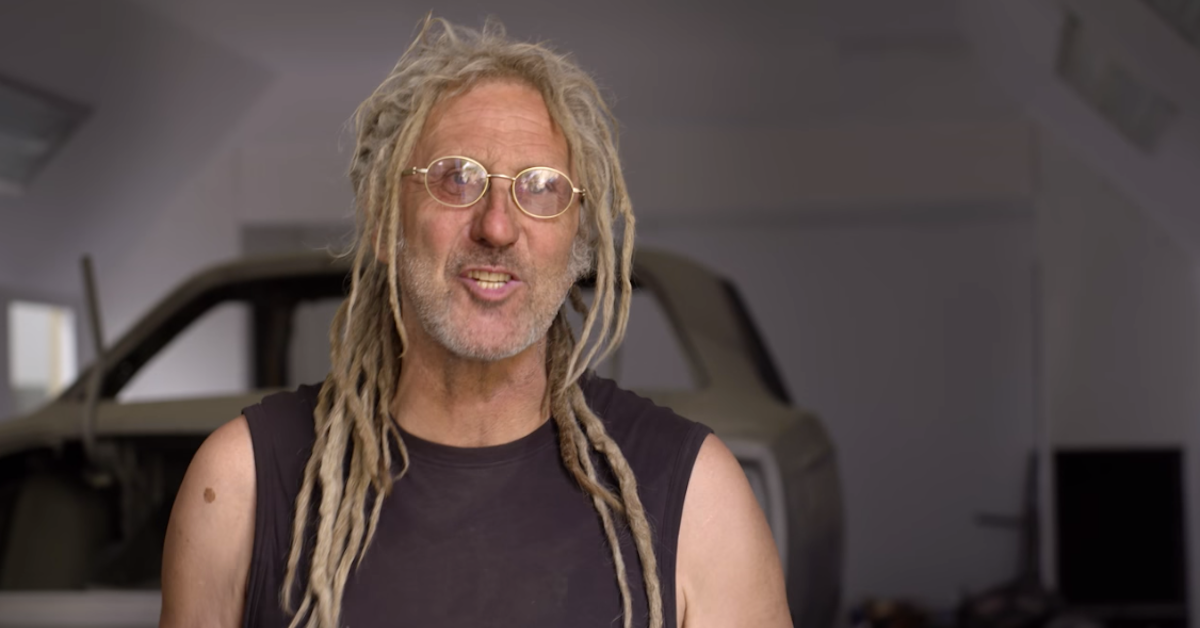 Don't worry if you missed Rust Valley Restorers when it was airing on Canada's History Channel, because luckily the series' first season has just arrived on Netflix.
Article continues below advertisement
Whether you're a car restoration die-hard or just want to see what the buzz is all about, here's everything you need to know about Mike Hall of Rust Valley Restorers, including his net worth and how this so-called "Rasta Blasta" got started on this wild career path.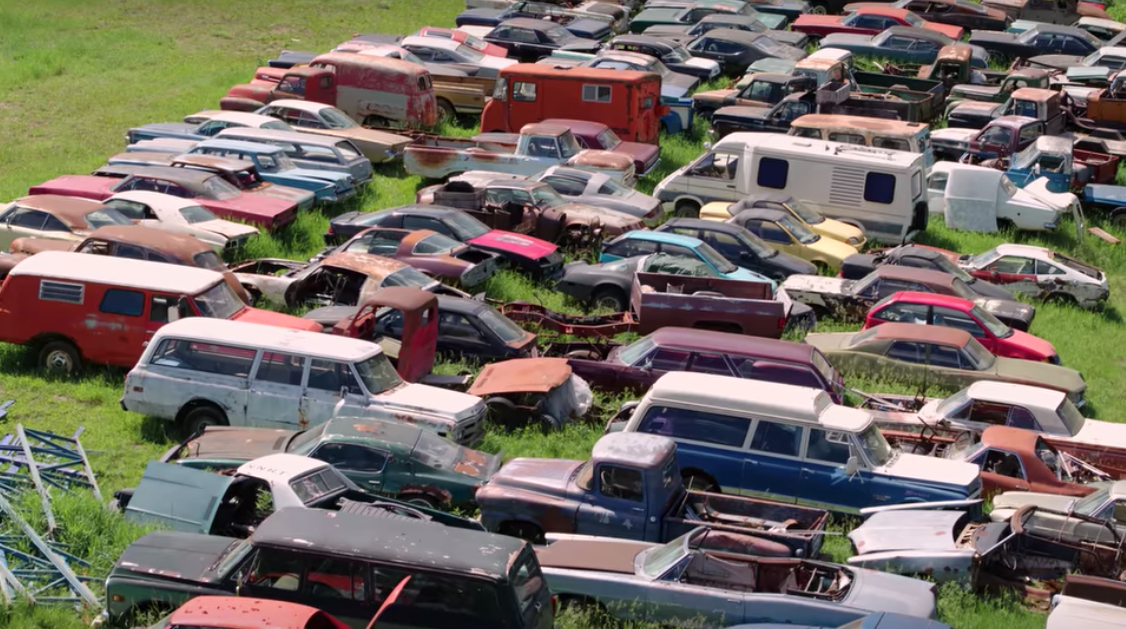 Article continues below advertisement
Mike Hall from Rust Valley Restorers is the head of the Rust Bros.
"The Rust Bros is our name because we always buy rust and we love junk," Mike Hall says when we first meet him on Rust Valley Restorers. As a teen, Mike — who's known as "The Rasta Blasta" in Tappen, B.C., where the show takes place — began hoarding cars.
Now, the 62-year-old has collected more than 400 of them on his five-acre property right off of the Trans-Canada Highway. And while most of them don't work anymore, they're special and classic and gorgeous. But Mike couldn't figure out what to do with them other than keep collecting them.
Article continues below advertisement
"I'll be 62 soon, my dad died at 60," he said according to The Globe and Mail. "I've seen buddies dying or running into health problems, leaving their families with all kinds of stuff to deal with. What are my wife and kids going to do with 400 cars in a field?" Very good question, indeed.
Mike made an honest effort to sell the cars and the property, putting it all up for sale for $1.19 million in 2016. When there were no takers, he raised the price a bit to $1.45 in 2017, and suddenly caught the attention of collectors and video producers who wanted to profile this man with 400 dead cars in his backyard.
Article continues below advertisement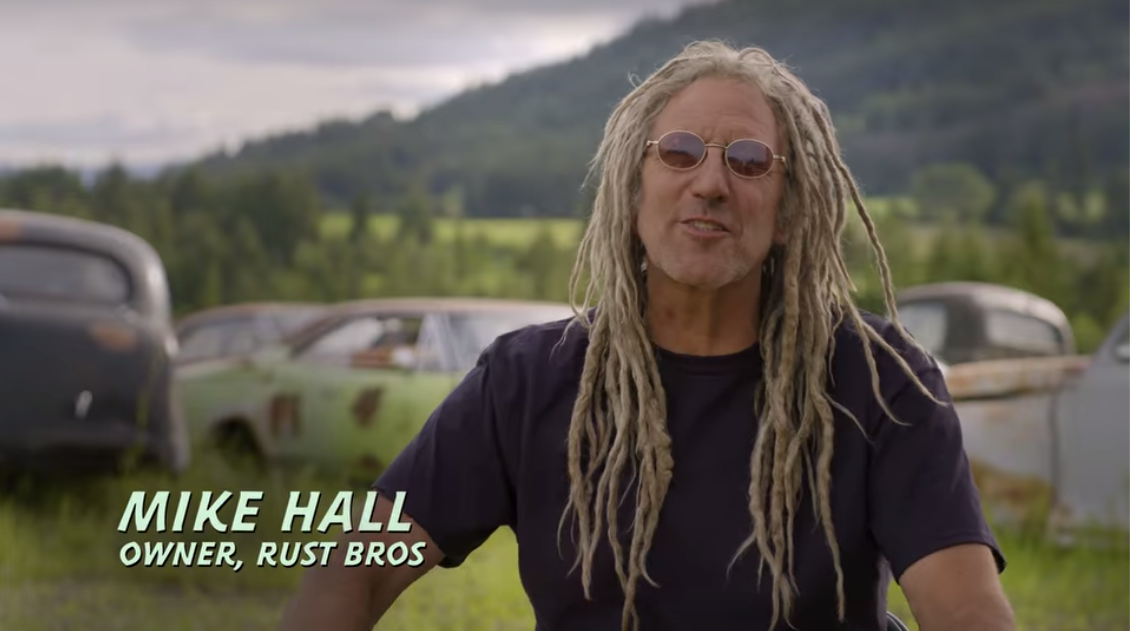 Rust Valley Restorers isn't the most profitable business.
Once he was propelled into the public eye after his offer went viral, Tyson Hepburn, who had worked with Mike in a Discovery Canada show called Highway Thru Hell, decided to pitch him for his own series.
Article continues below advertisement
With the goal of celebrating Canadian car culture of the Shuswap communities east of Kamloops, which he calls Rust Valley in the series, the eight-episode first season centers on Mike's new business, Rust Bros Restoration, where he attempts to restore some of these classic cars for local enthusiasts.
"I opened up a restoration shop to try and turn my passion into profit," he says in the Rust Valley Restorers trailer, "restoring cars that the average person can afford." "Everything he builds, he always ends up over budget," comptroller and son Connor Hall adds.
Article continues below advertisement
The first project we see on the show watches Mike agree to restore a 1966 Lincoln Continental for $15,000, grossly underestimating the labor involved in the project. "This shop just about killed me," he said, per The Globe and Mail. "I've spent close to two million bucks of my money," he says on the show.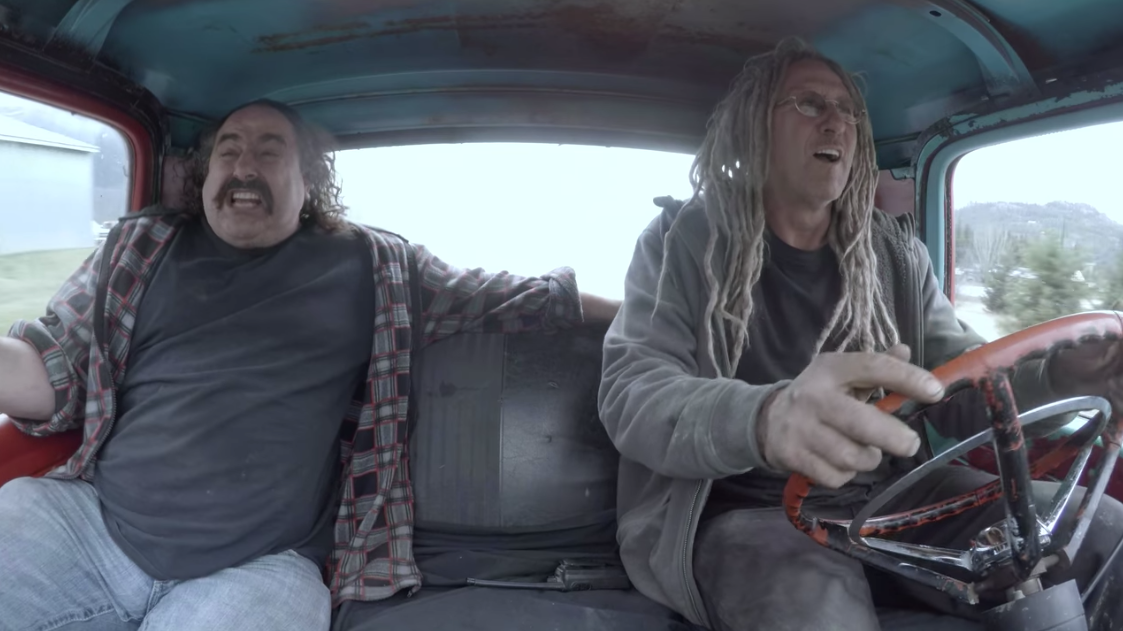 "Invested. Invested, not spent," Mike quickly corrects himself. "I've invested [$2 million] in my metallic hallucinations."
While Mike's passion might not make for the best business plan, we're hopeful this TV series, and the Netflix deal that followed, have helped him recuperate some of those funds and bring his net worth back up to where it was before.
Stream Rust Valley Restorers on Netflix.