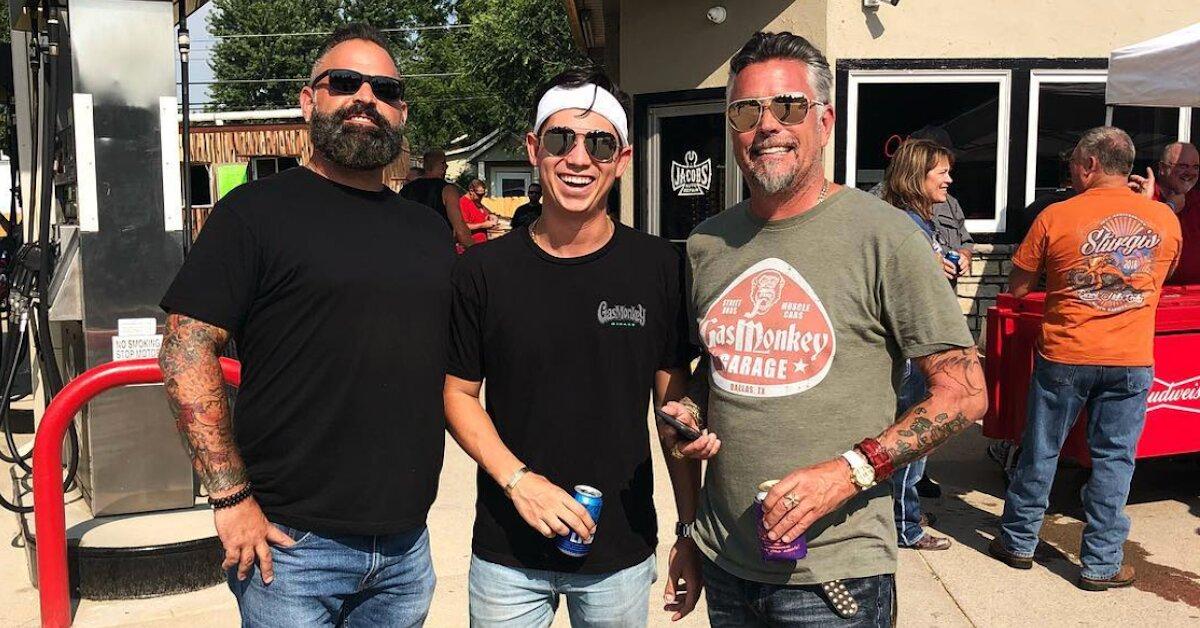 Say What? 'Fast N' Loud' Star Richard Rawlings Has a Stepson No One Knew About
Now that the Discovery Channel series Fast N' Loud is in its 15th season, there's not much we don't know about star Richard Rawlings. But the Gas Monkey Garage owner shocked everyone, including his staff, when he revealed on a recent episode that he has a stepson.
Article continues below advertisement
"I've been here for like five years and this is the first I've ever heard of Richard Rawlings having a stepson," paint specialist Mike Coy told the camera.
This got us thinking: what else don't we know about the car restorer's personal life? Scroll down for more info about the 50-year-old's family.
Does Richard Rawlings' stepson work at Gas Monkey Garage?
The TV personality announced on Fast N' Loud that he'd hired his stepson, Sinjin Venegas, to do some social media work for the garage. "His mom said give him a job. I gave him a job," Richard shared, referring to his second wife Suzanne.
Article continues below advertisement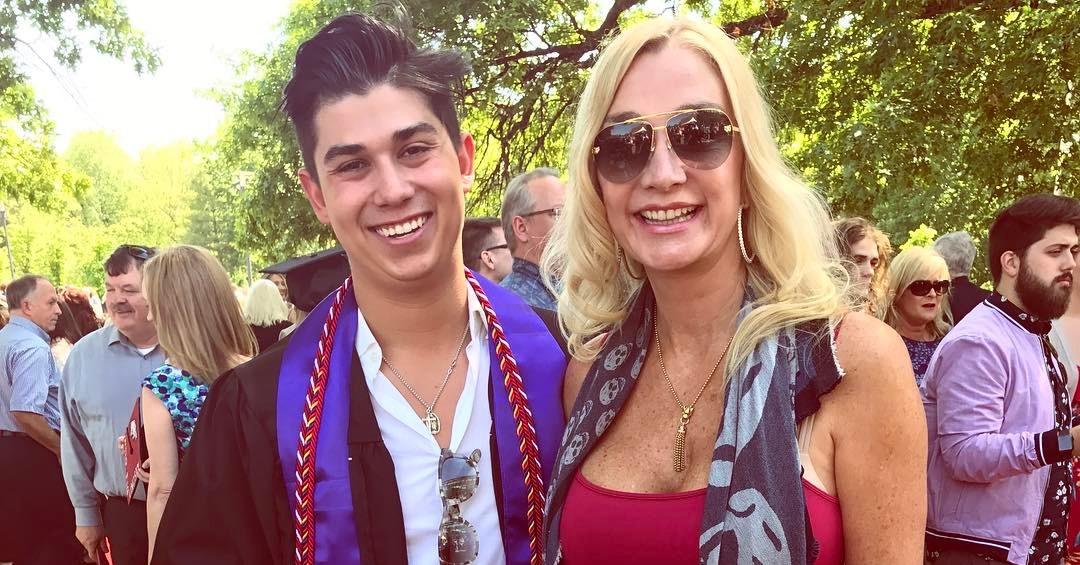 The mechanic went on to explain that Sinjin was just 3 years old when he married Suzanne. He described the 20-something-year-old, who graduated from the University of Arkansas in 2017, as a "typical millennial," and the pair's unique relationship was on full display in the August 5 episode.
Article continues below advertisement
On Sinjin's first day at the garage, Richard admitted that he forgot the photographer was starting. "How did you forget I was coming," the new employee asked, to which his stepdad replied, "Cause I don't really pay attention to you very often… Sinjin, my boy, I love ya, but the world don't revolve around you. It revolves around me."
The Texas native later confirmed that statement to be accurate when Mike and fellow paint specialist Tony Cano began asking questions about their new co-worker. "Is he Indian?" Mike asked when he heard Sinjin's unusual name. "I don't know," Richard responded.
When a Twitter follower brought up the moniker, Richard elaborated a bit more on its origin, tweeting, "Named after the Beach Volleyball player Sinjin Smith… I think." In case you're wondering, that is a real person.
Article continues below advertisement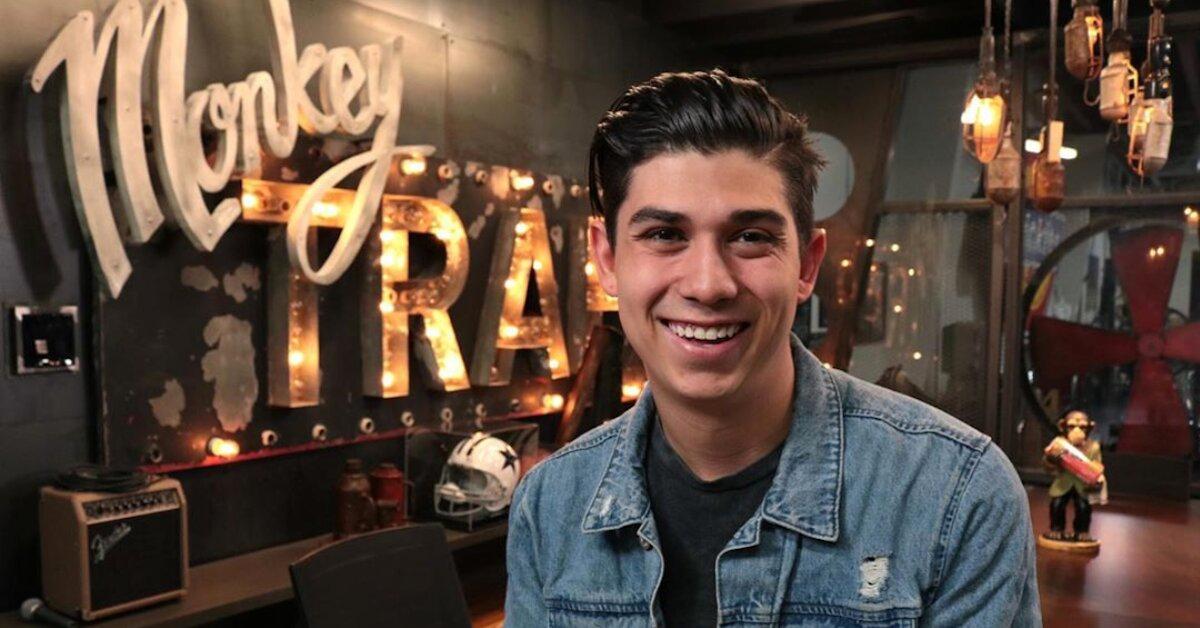 Did Fast N' Loud star Richard Rawlings and his wife get divorced?
Sadly, Richard and Sinjin's mom Suzanne split for a second time earlier this year. The Garage Rehab host filed the paperwork in March and the divorce was finalized in May.
Article continues below advertisement
The couple was previously married from 1999 to 2009 and then tied the knot again in 2015. According to court documents obtained by TMZ, Richard agreed to pay his ex $300,000 in the divorce and let her keep a 2019 Mercedes SL 450 roadster.
Despite his complicated relationship with Suzanne, it looks like Richard remains close to Sinjin. In fact, his stepson was on hand to celebrate his 50th birthday in March.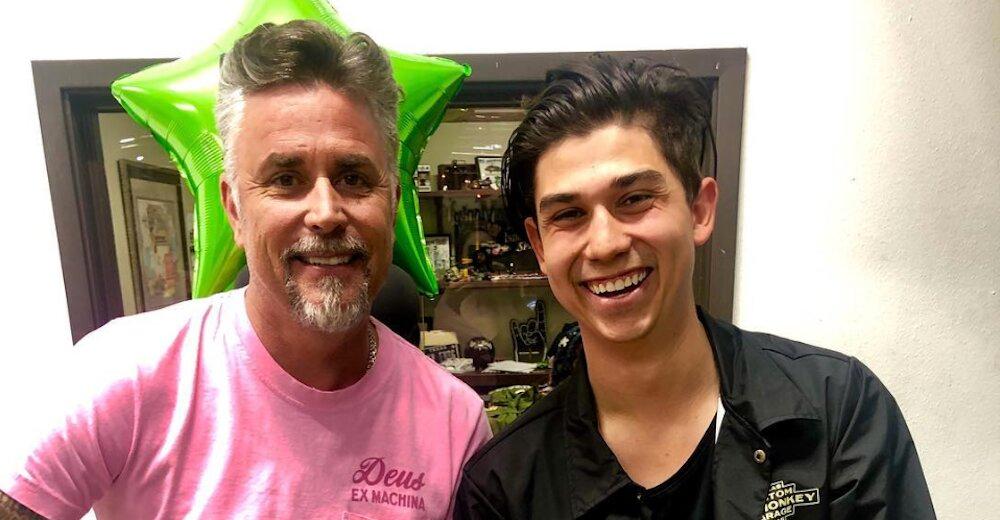 Article continues below advertisement
Does Richard Rawlings have any other kids?
The car enthusiast does not have any biological children, but he did start another business in Dallas after opening up the garage. However, this venture has been giving him a significant amount of legal trouble lately.
Richard founded the Gas Monkey Bar N' Grill in 2013, but the Dallas News reported in 2018 that the establishment was suing the reality star for defamation and "deliberate and deceitful attempts" to get out of his contract.
Less than a year later, Richard countersued, claiming that the restaurant's license to use his brand had expired and that it was continuing to utilize his intellectual property without his permission. Those suits appear to be ongoing.
Watch Richard and Sinjin on new episodes of Fast N' Loud every Monday night on Discovery Channel.