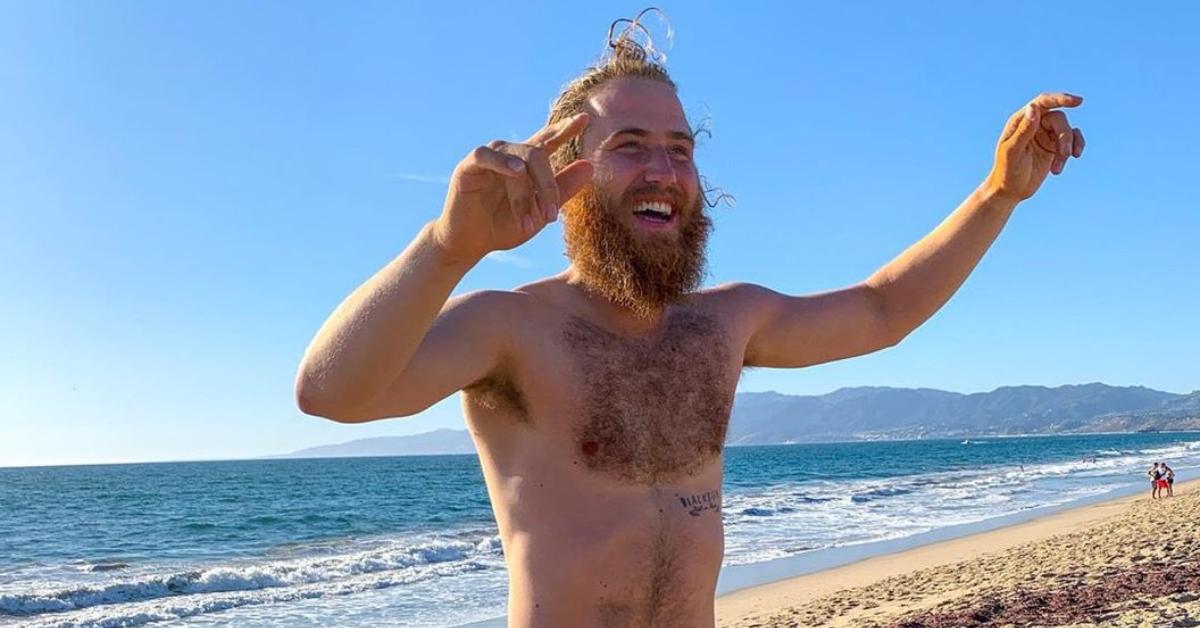 Mike Posner Reflects on the Most Interesting Person He Met on His 2800-Mile Walk Across America (EXCLUSIVE)
When most of us feel motivated, we take a jog around the neighborhood or hop on a Peloton. Mike Posner, on the other hand, took a different route. Oct. 18, 2021 will mark the two-year anniversary of when the "Cooler Than Me" singer completed his 2800-mile walk across America, which was inspired by the deaths of his father and the "I Took a Pill in Ibiza" producer, Avicii.
Not long after crossing the finish line, the entertainer climbed Mt. Everest.
Article continues below advertisement
Though Mike has been on the move for the last few years, the famed producer took a moment to chat exclusively with Distractify about how his walk across America changed his life. Read on to learn more.
Article continues below advertisement
Mike Posner on the most interesting man he met on his 2800-mile walk across America.
Mike picked up a lot of gems on his journey, one of which was perspective. The Michigan-born musician told Distractify, "That was one of the most beautiful parts — connecting with people that, frankly, I just never would have connected with. Because my life before that existed in somewhat of a bubble."
Mike's trek began in New Jersey and ended in California, allowing him to meet people from all walks of life (literally and figuratively). According to Mike, although he met several amazing people, the most memorable was an elder that he met while traveling through the Navajo Nation.
He explained, "On my day off, he and his stepson took me through this ceremony and they prayed for me in their language."
Article continues below advertisement
More than midway through his walk across America, Mike Posner was bitten by a baby rattlesnake.
Mike walked 1800 miles before he was bitten by a baby rattlesnake in Colorado and was subsequently rushed to the hospital. Doctors told the entertainer that he was at risk of losing his leg, or worse, death. After surviving the snake bite, he had to learn to walk all over again. But it wasn't long before he was back on the road.
Article continues below advertisement
Two years after his recovery, Mike said that he is reminded that "life can just be taken, so you really have to enjoy each day." He shared, "I forget that often. When you go through hard things, you get better at going through hard things."
So, how long did it take Mike Posner to walk across America?
There are few people in this world who aren't afraid of rattlesnakes. But after his near-fatal encounter in Colorado, it's clear that rattlesnakes should be more scared of Mike. After an intense recovery period, Mike picked up right where he left off and finished his walk across America in only six months.
Article continues below advertisement
On the last day of his journey, the Navajo elder he met months prior and his other newfound friends were there to meet him. And Mike's dedication to wellness didn't stop there.
The artist recently teamed up with Clif to release his new single "Amor Fati" exclusively on the Remix in Motion platform. The platform encourages listeners to get moving, which, according to Mike, is essential to his creative process.
"Being active is a very meditative process," he said of his latest partnership. "Whether it's someone going to the gym or going for a run or going for a hike outside. You almost always feel better after you do it, like 100 percent of the time."
You can listen to Mike's new single "Amor Fati" exclusively on ClifRemixInMotion.com.