Meet the Festive Jolly Llama in 'Minecraft Earth' — The Game's Newest Creature
'Minecraft Earth' is now available across the world, and it's introduced a new mob in the form of the Jolly Llama. Here's the scoop on the character.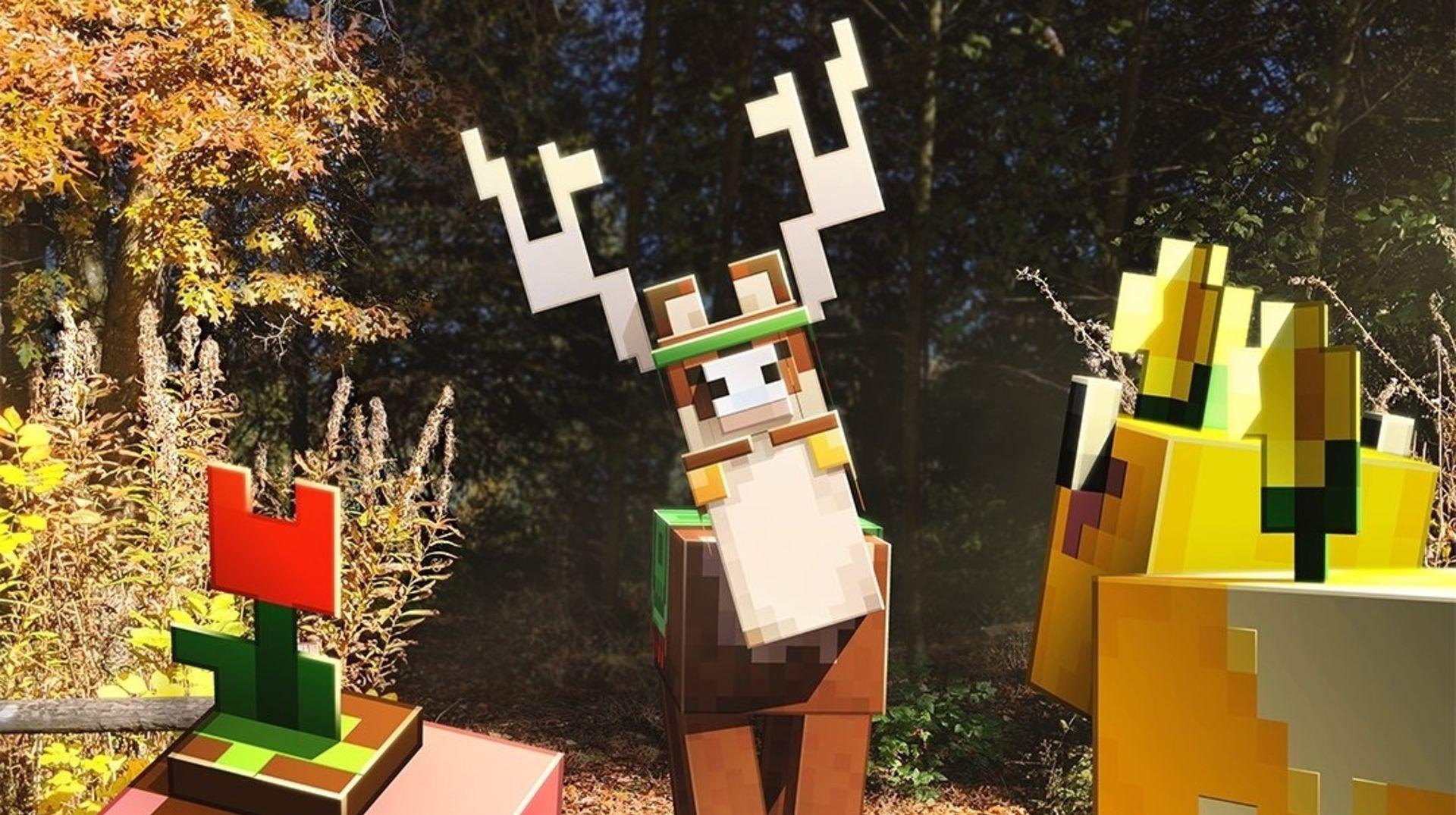 Llamas are popping up in Minecraft Earth! Look closely, and you might just see a few when jumping into the fun new AR game, which just became available for players around the world.
Article continues below advertisement
There's a new festive creature in Minecraft — the Jolly Llama.
Minecraft Earth executive producer Jesse Merriam spoke to Distractify about the game's newest creature, the Jolly Llama, as well as when and where players can check it out, its inspirations, and fun real-world locations that house the llamas. If you're a Minecraft fan, you won't want to miss the festive new creature.
When did the idea of bringing the Jolly Llama to Minecraft Earth come about?
Jesse Merriam: The Jolly Llama was born from our excitement as we approached our worldwide launch. With the "Mobs in the Park" activation, we are now ready to have celebrations within Minecraft Earth and the Jolly Llama included as our first ever event-based experience. The Jolly Llama is non-denominational – we are excited to make a holiday mob variation that could spread joy and equally support everyone who is jolly.
Article continues below advertisement
Where can players see the Jolly Llama?
JM: Players can get exclusive access to the Jolly Llama before it releases globally in early December by visiting one of the "Mobs in the Park" locations at Hudson Yards in New York, The Queen's Walk in London or the Campbell's Cove in Sydney. At the pop-ups, players will have a chance to play a customized adventure experience built by the Minecraft Earth team exclusively for these pop-up events.
Article continues below advertisement
Following that, the Jolly Llama will be found throughout the world. Expect jolly experiences to show up in tappables or buildplates in December.
Article continues below advertisement
How did you decide to come up with the Jolly Llama in its fun holiday attire?
JM: In Minecraft Earth we made an early decision not to add new mobs, that we would instead create variations of existing Minecraft mobs. It's very important to us that Minecraft Earth is clearly an authentic Minecraft experience and so we needed to be thoughtful about what might cause a variation to occur.
As a result, a lot of storytelling commenced, balanced with the wanting experiences that are new and exciting. The Jolly Llama is here to celebrate with us – the Jolly Llama loves to celebrate!
Article continues below advertisement
Have people been asking for animals like llamas?
JM: We receive consistent feedback for all kinds of fun and exciting animals! As we consider what mob variations to pursue we debate where a variation would come from, what biome it might exist in, how it would fit into the game's lore, what rarity it should be classified under, how we might add sounds and decorations and behaviors to bring it to life. We also think about how a mob might respond to other mobs, to the player and to the environment.
Article continues below advertisement
What mob do you think best represents the Minecraft Earth community?
JM: The Muddy Pig is what I like to call "our accidental mascot" and representative of the community. The Muddy Pig was our first variation and has its own block (the mud block), great visuals, news splashy sounds and is made completely with love. The Muddy Pig makes us feel the same way as we feel about the Minecraft community – happy and proud.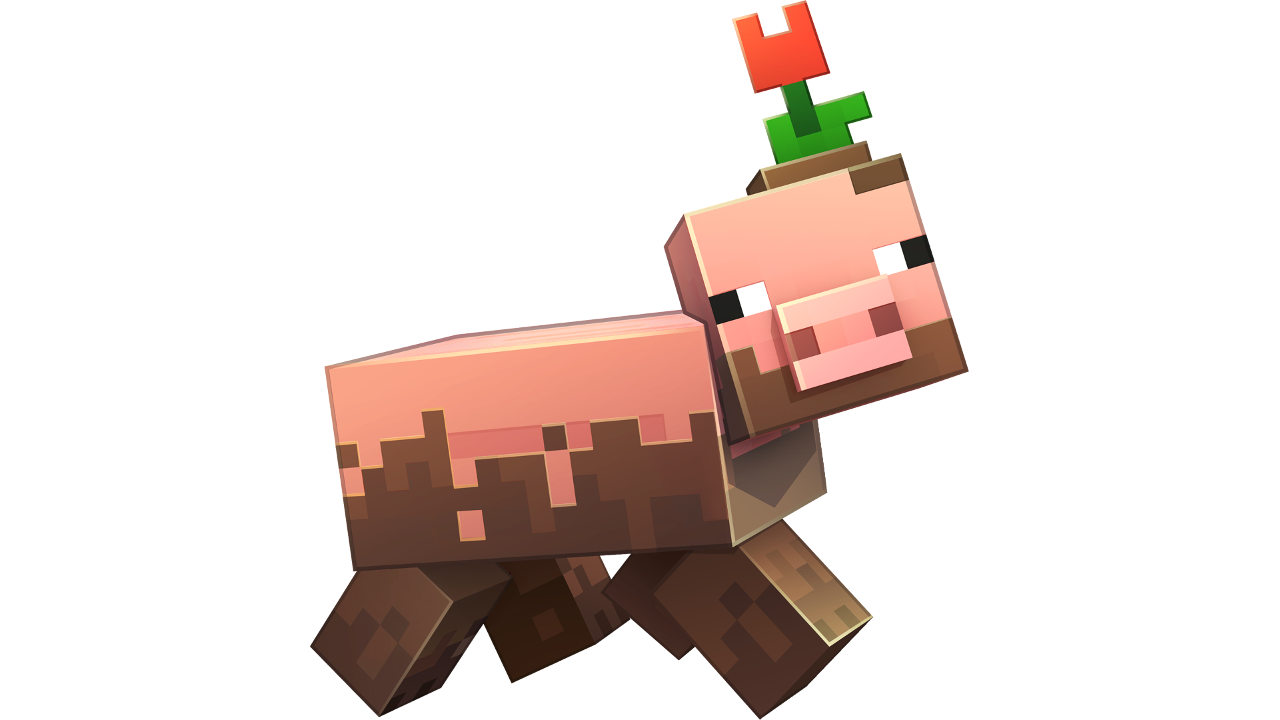 Article continues below advertisement
What other kinds of animals do you have in mind to add to the game?
JM: We're always looking to bring more fun and exciting mobs to the game. Recently, we brought the Jumbo Rabbit to Minecraft Earth, with the Jolly Llama on its way to players everywhere in December. We can't wait to share more about exclusive mobs soon! People who come out to check out the Jolly Llama this weekend will also get a chance to play with another unreleased mob, the Horned Sheep.
A few Horned Sheep bashed their way into the build while we were trying to soothe the Moobloom with a flower bouquet and we didn't have the heart to ask them to leave. We have a ton of ideas and hope to release new mobs every few weeks from now on.