'Minecraft' Fans Are Getting Seriously Excited for the 'Jurassic World' DLC
If you're a fan of 'Minecraft' and 'Jurassic World,' then you're going to be very excited to hear about the title's latest DLC announcement.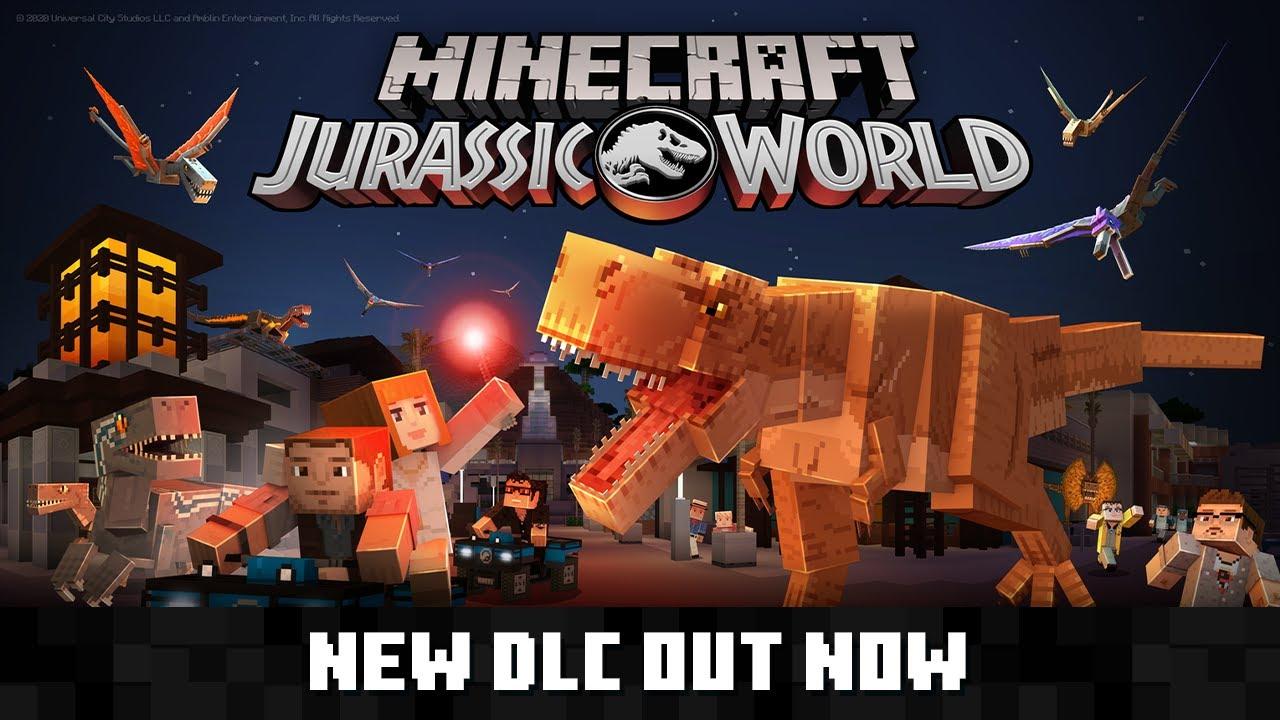 One of the most exciting things about being a gamer today is the sheer amount of licensed DLC content that opens up whole new worlds of cross-branding possibilities. Love seeing John Wick, Travis Scott, or members of the Star Wars universe in Fortnite? Sure, some of the choices game developers work on are kind of weird, but others go hand-in-hand swimmingly like the new Jurassic World DLC that's just been made available for Minecraft.
Article continues below advertisement
The 'Jurassic World' DLC for 'Minecraft' has just been released.
If you've got kids of your own or some nieces and nephews, then chances are at least one of them is absolutely obsessed with LEGO sets, Minecraft, or the Jurassic World series. The dinosaur franchise is receiving a serious promotional push recently, with talks of Jurassic World 3: Dominion exciting longtime fans by reportedly bringing back members of the first film's original cast.
But there's even more exciting news for JP die-hards.
Netflix is planning on launching Camp Cretaceous, a young-adult CGI animated series set in the revamped park, not to mention Nickelodeon's own LEGO: Jurassic World series that makes my own son squeal with delight whenever he catches a commercial or YouTube thumbnail of it.
It seems like Universal Pictures is hitting the licensing hard by partnering up with Minecraft to bring the blocky dinosaurs to the world of virtual revived gigantic lizardry and pixelated construction.
Article continues below advertisement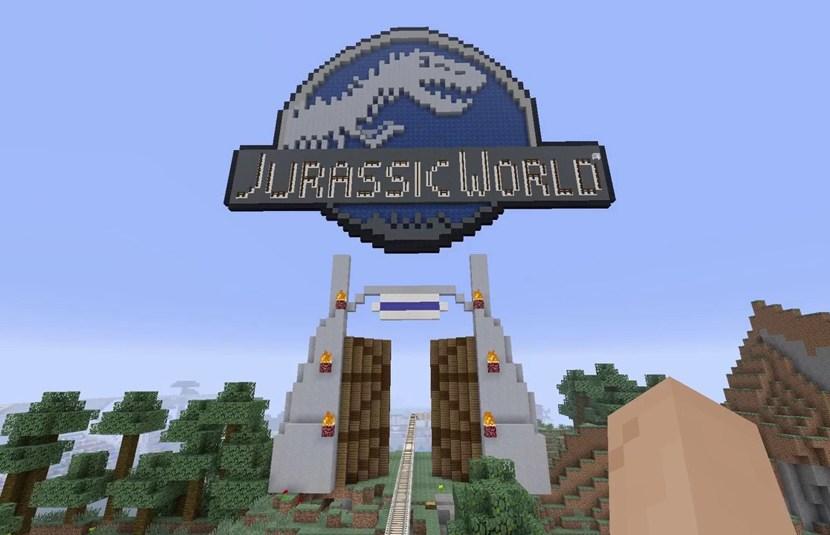 What 'Jurassic World' DLC can you get from the 'Minecraft' marketplace?
Players will be able to secure over 60 dinosaur types from the new content, which includes classic prehistoric reptiles like the Brachiosaurus, Triceratops, Velociraptor, and Tyrannosaurus Rex, alongside Jurassic World hybrids like what appears to be the terrifying Indoraptor from Fallen Kingdom.
Article continues below advertisement
What's more is that the DLC will offer some new gameplay mods which allow players to relive classic moments from movies in the series but in the Minecraft universe.
You'll also have the ability to create your own dinosaurs with the DLC, and you're given 21 skins to play around with as well. That's not all: There are tons of set pieces from the game you'll be able to arrange to your heart's content.
Article continues below advertisement
These "set pieces" include NPCs (god I hope Nedry and Ray Arnold are in there) along with vehicles. Want to cruise around Minecraft in a JP jeep? Is the gyrosphere from the newer flicks available? It darn-well better be.
It seems like fans of the game have already warmed up to the DLC and many are sharing their progress with their newly downloaded dinos already.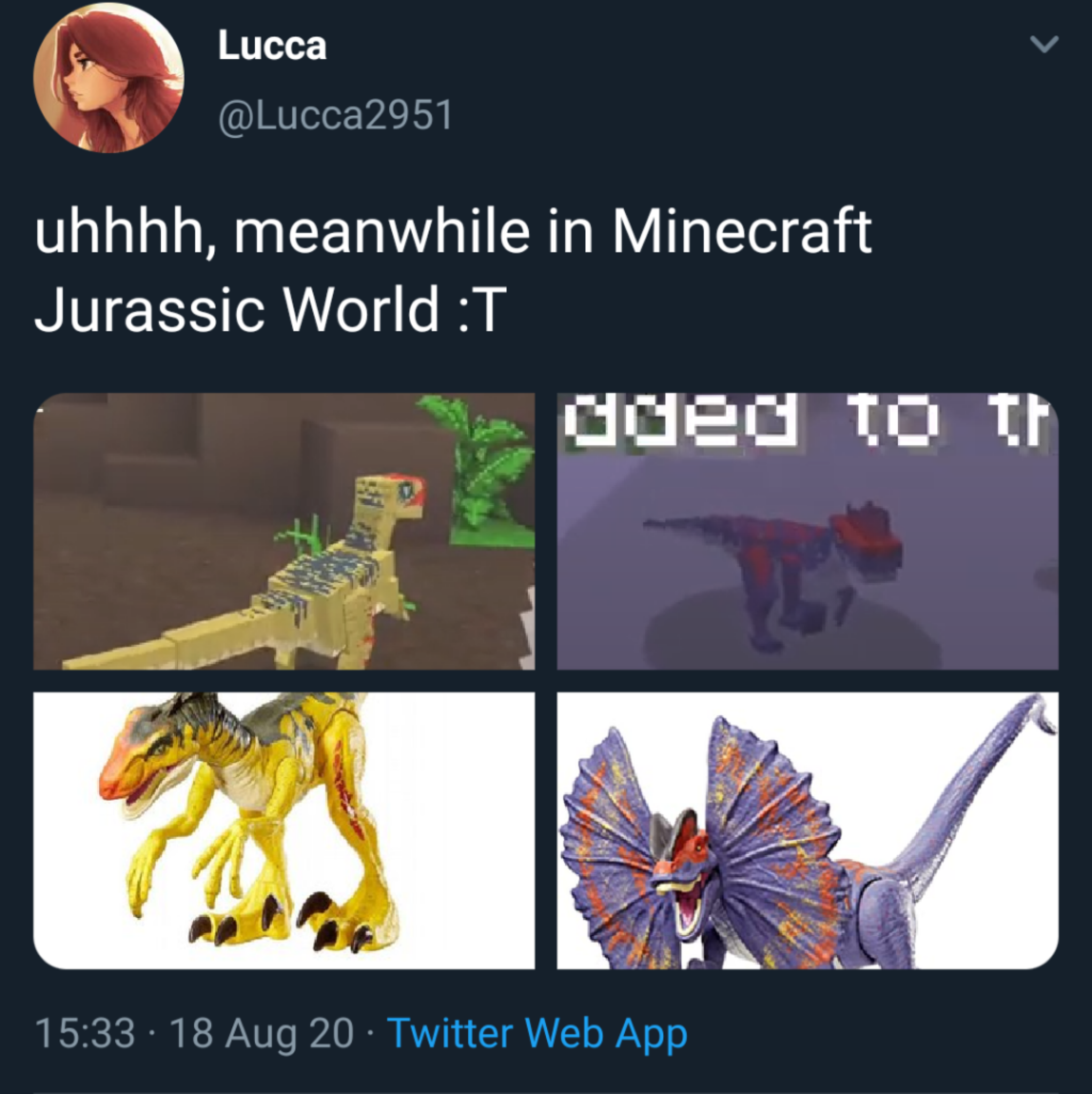 Article continues below advertisement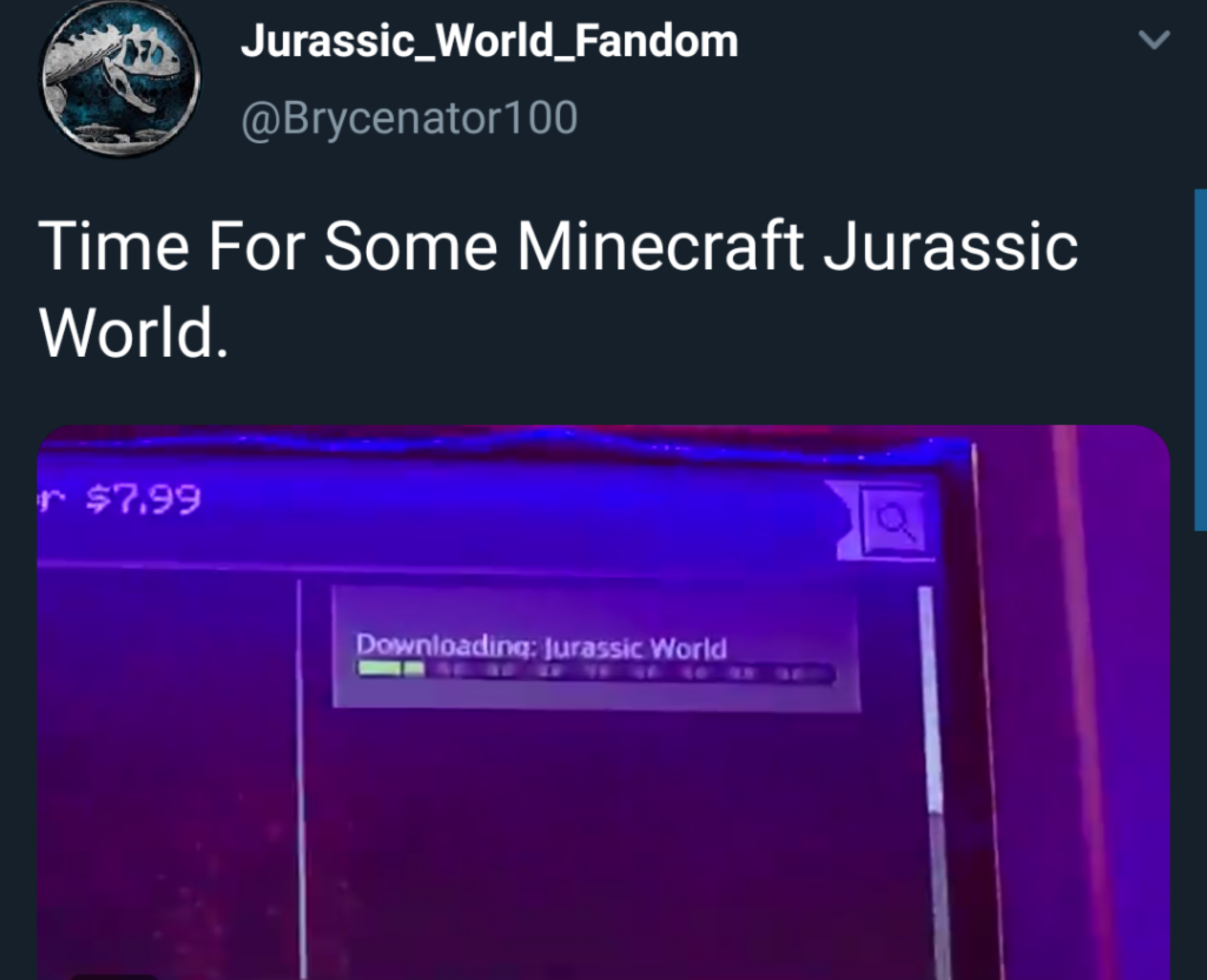 Others were just excited about the prospect of finally seeing Jeff Goldblum in a video game. Sure, dinosaurs are cool and all, but the ability to see a block version of Dr. Ian Malcolm is way more exciting. Please tell me there's that scene of him sexily laying down in the game, too.
Article continues below advertisement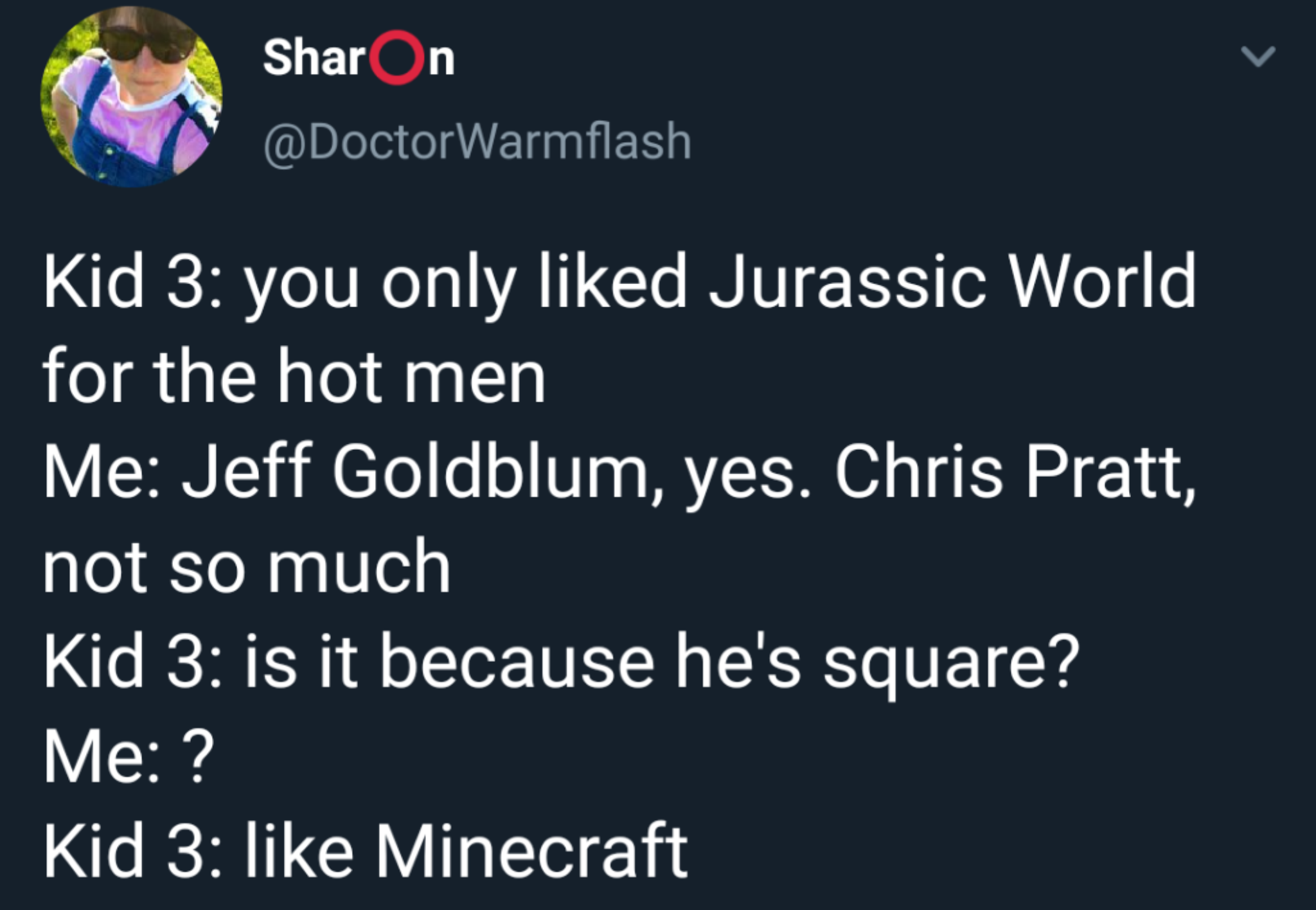 Will be you trying the new DLC title out? Or have you been rocking JurassiCraft from when it came out years ago and got too much invested in that?