Mitch Blaschke Makes a Pretty Darn Good Living for Himself as a Mechanic on 'Gold Rush'
Mitch Blaschke of Gold Rush has a beautiful baby and wife, so it's a good thing he's making quite the living for himself as the Hoffmans' go-guy mechanic.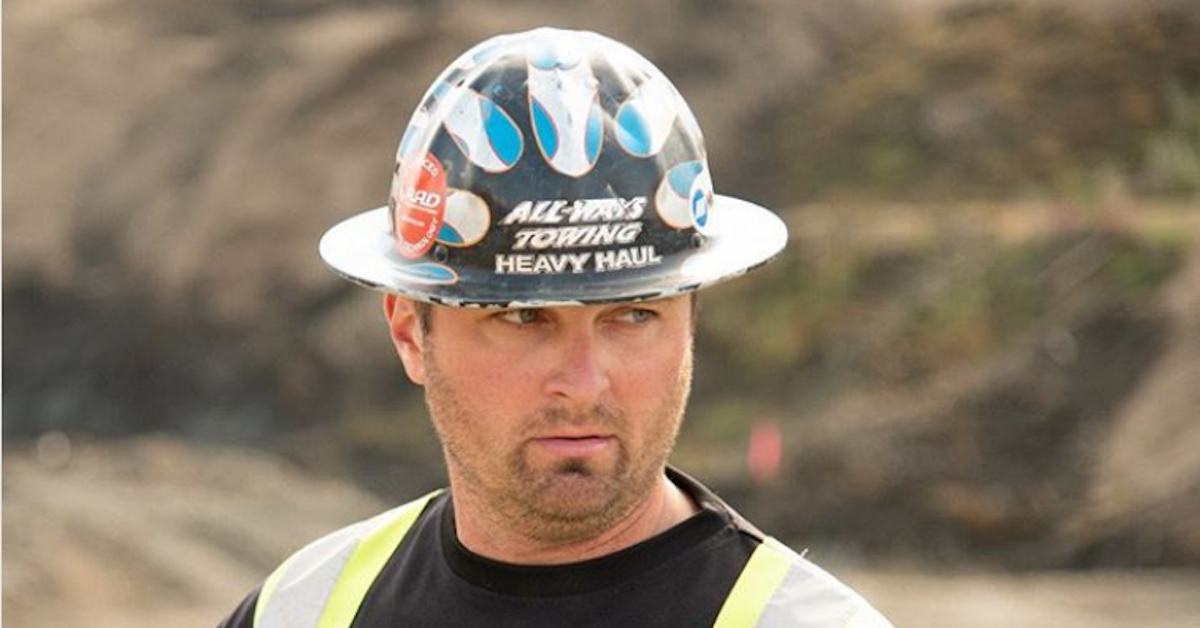 Fans of Gold Rush don't watch the show just to see a bunch of folks dig for an elusive shiny mineral, as after-school special-ey as it might sound, it's all about the journey. Discovery Channel has thankfully arranged a colorful cast of characters for the program who are all hoping to strike it rich and find enough gold to dive head first into like Scrooge McDuck.
Prospecting isn't easy business though, and it requires people with specific skills, like what Mitch Blaschke has to offer as the wiz mechanic on Parker's crew of gold diggers.
Article continues below advertisement
An Oregon native, Mitch is a self-taught mechanic who jumped into the trade all bright-eyed and busy-tailed at the young age of 14. He first started working at a collision repair shop after school was out in order to earn enough money to fund his kart racing career. The grease monkey has had a need for speed since a very young age that's carried well into adulthood. Sometimes, it puts not only his livelihood, but health in jeopardy.
Article continues below advertisement
He broke his arm in a jet boating accident and there was a very real possibility he would have to bow out of an entire season of gold digging for the hit reality series. He was committed to his physical therapy, however, and managed to make a resounding recovery in a short amount of time. He made it back to the dig site before the end of the season to be there for his team, but maybe next time he'll think twice before getting reckless on a boat, snowmobile, or race car (he loves them all.)
Mitch Blaschke's wife.
On July 23, 2016, Mitch married his longtime girlfriend of several years, Hailey. The two recently had a baby girl together in October of this year and she's just the littlest crumpet you ever did see. In typical proud daddy fashion, he's posted several Instagram brag posts showing off his teen baby. The family of three resides in Mitch's home state of Oregon near Portland in the town of Sandy.
Article continues below advertisement
Article continues below advertisement
Mitch Blaschke's net worth.
As is often the case with reality TV stars whose exact salaries aren't disclosed to the public, knowing the specifics of Mitch's net worth is a bit difficult, but it's currently estimated at around $200,000. He earns a reported $100,000 per season of Gold Rush, not including the hauls he and his team pull in during each gold digging season.
If Mitch continues to have decent hauls however, and so long as Gold Rush remains one of Discovery's top-rated shows, that projected net worth should surely skyrocket in the coming years.
Mitch's spot on the team is also pretty much secured because his familiarity with the equipment and his quick problem solving skills in the field have proven significant to the team's bottom line.
Article continues below advertisement
Rolling around in his trademark truck emblazoned with a buzzard logo, Mitch carries a variety of RAD torque tools used for ensuring the haul trucks' wheel nuts are tight enough. His deep knowledge of washplants has also proven to be a moneymaker for himself along with Parker and the rest of the team. His ability to jerry-rig them in the past helped the crew reach "record gold totals", so it's safe to say he isn't going anywhere.
Article continues below advertisement
Gold Rush is currently in its 10th season and airs on Friday nights at 9pm EST. How will Mitch and Hoffmans fare? Think big buckets of gold are in their future?