Gold Rush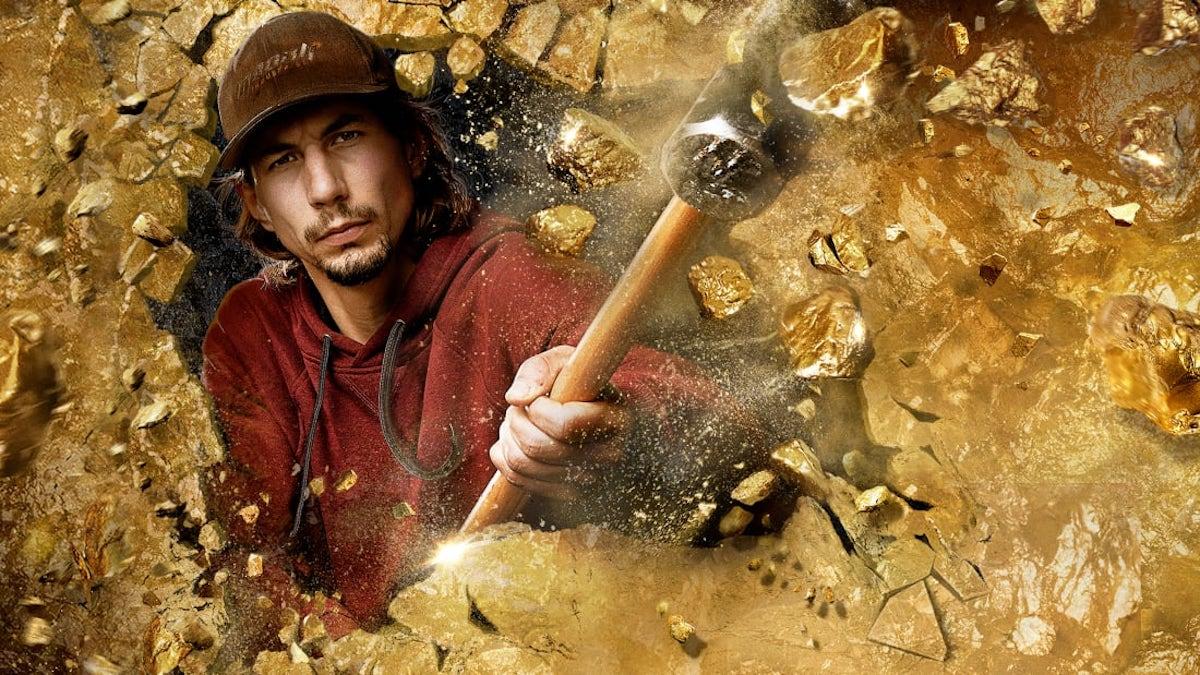 The Discovery reality series Gold Rush follows crews of miners as they attempt to unearth the valuable element from sites in locations ranging from North America to the southwestern Pacific. Since its debut in 2010, fans have been introduced to several prospecting families including the Schnabels, the Hoffmans, and the Beets.
The popularity of the show has also inspired several spinoffs such as Gold Rush: Parker's Trail, starring Parker Schnabel, Gold Rush: White Water, Gold Rush: Dave Turin's Mine, and Gold Rush: The Jungle.
Where is Gold Rush filmed?
Season 1 of the series took place in Alaska, but since Season 2, the action has mostly taken place in the Klondike, near Yukon, Canada. Since the early seasons, cameras have also traveled with their famous gold miners as they try their luck abroad in remote locations such as Guyana, Papua New Guinea, and Peru. Gold Rush: White Water takes place in Haines Borough, Alaska.
Gold Rush cast:
Parker Schnabel (Season 2-) — Parker inherited the Big Nugget mine from his grandfather and has also been featured in Gold Rush: Parker's Trail
Rick Ness (Season 2- ) — Rick was Parker's right-hand man until he left to become his own boss in Season 8.
Tony Beets (Season 2- ) — Owner of the Tamarack Mine and Parker's one-time landlord turned nemesis when he leased out the Scribner Creek claim
Chris Doumitt (Season 1- ) — Originally a key member of Todd Hoffman's crew, he went on to join Team Parker in Season 4.
Todd Hoffman (Season 1-8) — Todd was an original cast member of the Discovery series, but quit the show in Season 8 to pursue new endeavors, including a music career.
Fred Dodge (Season 1-) —Freddy got his own spinoff on Discovery+ titled, Gold Rush: Freddy Dodge's Mine Rescue.
David Turin (Season 2-7) — An experienced quarry foreman on Todd Hoffman's crew, David retired in Season 7, but has since returned with his own spinoff, Gold Rush: David Turin's Lost Mine.
Roger Schnabel (Season 2-) — Parker's dad, part-owner of the Big Nugget mine, and recurring guest star on the series.
Fred Lewis (Season 11-) —Fred joined the cast in Season 11, and is a Special Forces Medic.
Dustin Hurt (Season 2-4) — Fred Hur's son, Dustin worked at Jim Nail Placer's mine during Season 2 before leaving to join his father on Gold Rush: White Water.
Other popular crew members include cameraman Sam Brown and survival expert Karla Ann.
Is Gold Rush real?
There was speculation that Gold Rush was scripted, but a series producer quickly shut down those rumors. While production does work with the miners to map out their season, it rarely goes to plan. "We are there the whole time; we are filming everything we can. But we don't just turn the cameras on and shoot randomly. We do focus on a story or character; we do try to have a plan each day or at least each week on what we want to emphasize," producer Ed Gorsuch explained. "There's no scripts written; the edit doesn't feed them what to do. It comes the other way around; the miners do what they're going to do, and we give shape to it. And that is the ideal thing."
Who narrates Gold Rush?
Since Season 1, the series has been narrated by Paul Christie. The voice actor has also been featured on Saturday Night Live, Super Bowl commercials, and Nickelodeon, just in case his voice sounded familiar.
Do Gold Rush stars get paid?
Yes. While the crews' exact salaries from Discovery are unknown, one Redditor revealed that Parker pays his workers "hourly and his main team a yearly salary (x date to x date) plus bonus."
Another gold miner unrelated to the show confirmed that the crew is likely paid by commission as well. And Parker has been doing pretty well for himself. The reality star is worth an estimated $8 million — and has mined over $13 million in gold since taking over the Big Nugget from his grandfather.
Latest Gold Rush News and Updates