Move Over Fellas, Kayla Johanson Is Digging for Gold on 'Gold Rush: White Water'
By Jennifer Tisdale

Nov. 12 2021, Published 10:56 p.m. ET
Looks like the team of Gold Rush: White Water just got a bit bigger, but wait, there's a plot twist. The new dredger on the block is a woman miner named Kayla Johanson, who is used to flying solo. Will the team welcome her with open arms, or will this end up being a "no girls allowed" style club? Who is Kayla Johanson? Let's get to know her.
Article continues below advertisement
Who is Kayla Johanson on 'Gold Rush: White Water'?
According to Kayla's Instagram bio, she's a "Gold Diggin' B---h." Wow, we love her already. In an exclusive clip shared by Outsider for her first episode, we learn that gold is in Kayla's blood. Her grandfather panned for gold in Arizona. Kayla decided to take her talents to South Centra Alaska, where for the past two years, she has been running her own dredge.
Article continues below advertisement
"I started out with small dredges, then I upgraded to a six-inch dredge by myself," she said. Kayla wears a necklace on which hangs the first gold nugget she ever mined. It's her good luck charm. In all likelihood, Kayla made the necklace herself because another part of her IG bio includes a link to her Etsy shop where she sells her own jewelry.
The shop is called The Peeking Doe. It looks like she normally works with minerals and silver, but the shop is temporarily closed, presumably because Kayla was off filming Gold Rush: White Water.
Dustin Hurt, who has known Kayla for years, called her up and asked if she wanted to join the team. While she's excited about the new opportunity, she pointed out they do things a little differently than she normally does. "I'm a little nervous just to see if I fit in with everyone," she admitted.
Article continues below advertisement
Why is the 'Gold Rush: White Water' team expanding?
When Dustin finally made it to McKinley Creek, he discovered it was completely buried under snow. Wow, in this failing climate? Snow is the new gold. The issue here is, as the snow melts, it will cause huge white water rapids that will create dangerous road conditions. It's an extra layer of work the team doesn't normally have to deal with.
Article continues below advertisement
The team is also down a man because Dustin's father, Fred Hurt, left. In a preview for the 2021 season, Fred told Dustin, "I'm not going to be running a crew with you. I've got some other mining opportunities I want to look at. I will be back." This will be the first time Dustin will be without his father since the two began mining for gold together.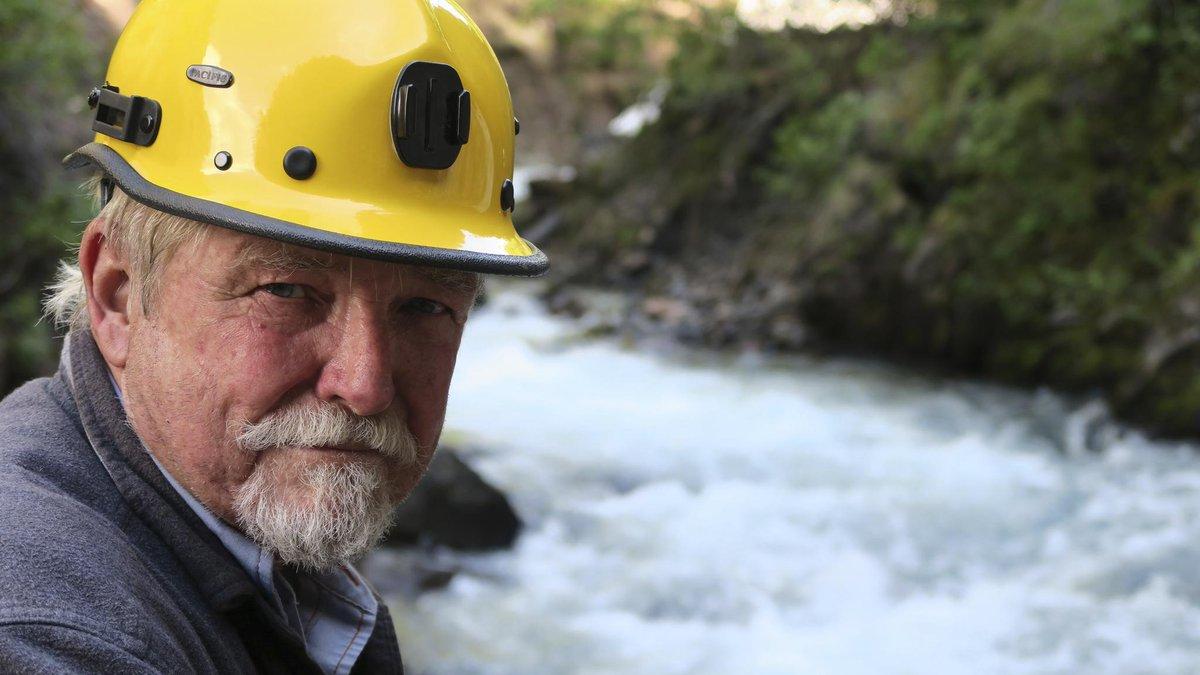 The stakes are much higher now. Per Discovery, we learn that "Fred's sudden change in plans presents an opportunity; buy up Fred's mining equipment and for the first time ever, run two crews simultaneously." This also means that Dustin is now responsible for eight lives. And while he can double his chances of finding more gold, he also increases his chances of getting injured, or worse. Hopefully, the new team pans out.
Gold Rush: White Water airs Fridays at 9 p.m. EST on Discovery.