Get to Know Joy Dorsey From 'Gold Rush,' Wife to Jimmy Dorsey
There have been a lot of interesting characters we've met through reality television and Joy Dorsey from 'Gold Rush' is one of them.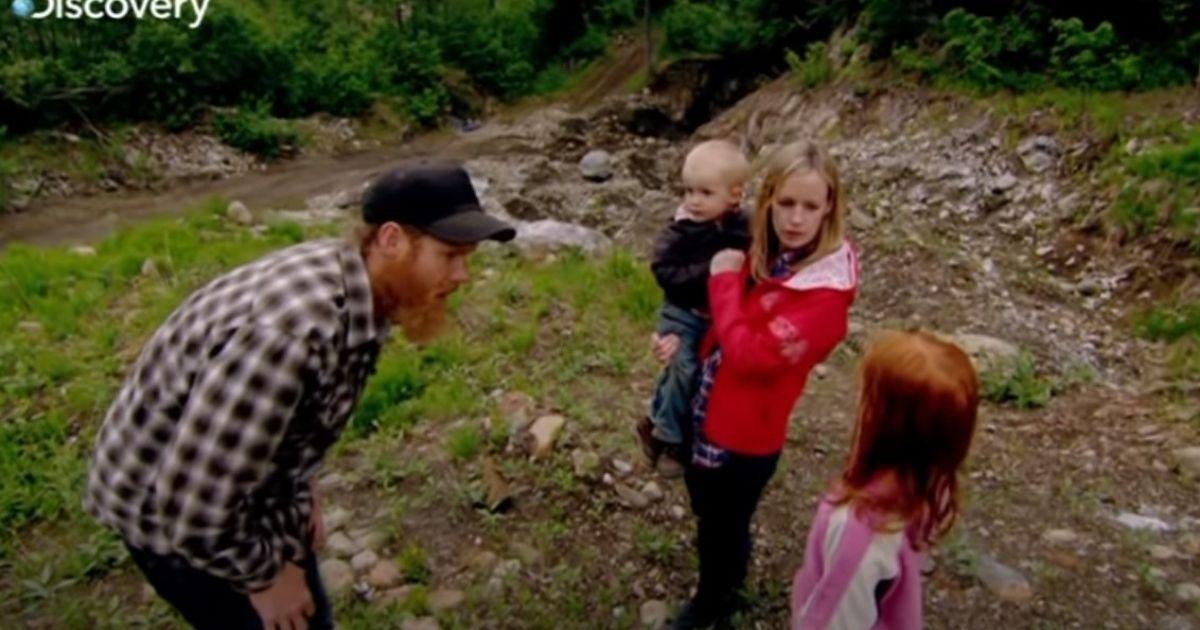 The world has been introduced to many interesting characters thanks to the influx of reality television stars. Gold Rush, which is in its 11th season, follows families as they run mining companies across Canada and the Pacific Northwest. One of the polarizing characters from earlier seasons, Jimmy Dorsey, introduced his wife, Joy Dorsey, to fans. If you've not heard of her before, here are some details.
Article continues below advertisement
We met Joy Dorsey during the first season of 'Gold Rush: Alaska.'
There are a lot of things that make Discovery Channel's Gold Rush: Alaska such an entertaining show for fans. The show follows a group of inexperienced, out of work people who attempt to hit literal gold and try their hands at gold mining.
In the first season, viewers were introduced to several interesting characters, including Jimmy Dorsey as part of the Hoffman crew, with Todd and Jack Hoffman taking the lead. The first season, which aired in 2010 and with ten episodes, wrapped up in February 2011 and was the only season that Jimmy was featured on — and he left about half-way through the season.
Article continues below advertisement
Although the show went on to film 11 seasons so far, Jimmy and his wife, Joy Dorsey, were not seen after that season. During the filming of the show, fans were very briefly introduced to his wife, Joy, and their two children, at the time.
Article continues below advertisement
Joy lived with her husband in Portland, Ore., who was working as a realtor, employing about 20 people in his business. According to a bio on Discovery, when the economic crash happened, he was forced to move back in with his mother-in-law, with Joy and their kids in tow, to get by. He received the opportunity to join Gold Rush and get a taste for mining.
As for Joy, she didn't move with her husband and their children when he took to Alaska to try to strike gold. Instead, the plan was for him to get settled up there, and once the mine was open and functioning, he was going to have his family come to him and they'd live there together.
During the third episode, viewers meet Joy and her kids as she vents that she's frustrated that the team hasn't found any gold — a sentiment that Jimmy felt deeply as well.
Article continues below advertisement
"With this adventure, he is putting everything on the line in pursuit of gold," the promos of his new role said.
Although Joy herself wasn't on the team digging for gold, it's not unusual for viewers to get a glimpse into the personal lives of the miners. However, with Jimmy leaving halfway through the first season, there's not a whole lot known about Joy Dorsey herself.
Article continues below advertisement
What is Joy Dorsey from 'Gold Rush' doing now?
What we do know about Joy is that she loves to sing. She's a member of a band that performs around her Portland, Ore., hometown. In her band, Joy and Her Sentimental Gentlemen, she's the lead singer and while they're not a big band, they say they have a large local following who are always game to support their music.
There's not a lot available about Joy or her family or what they're doing right now. Peeping at her Facebook page, it looks like they've had a third child. And if her Facebook is up to date, which we're guessing isn't likely because she's not updated it in a while, the family lives in Happy Valley, Ore. We're also assuming that her husband, Jimmy, has gone back into real estate.