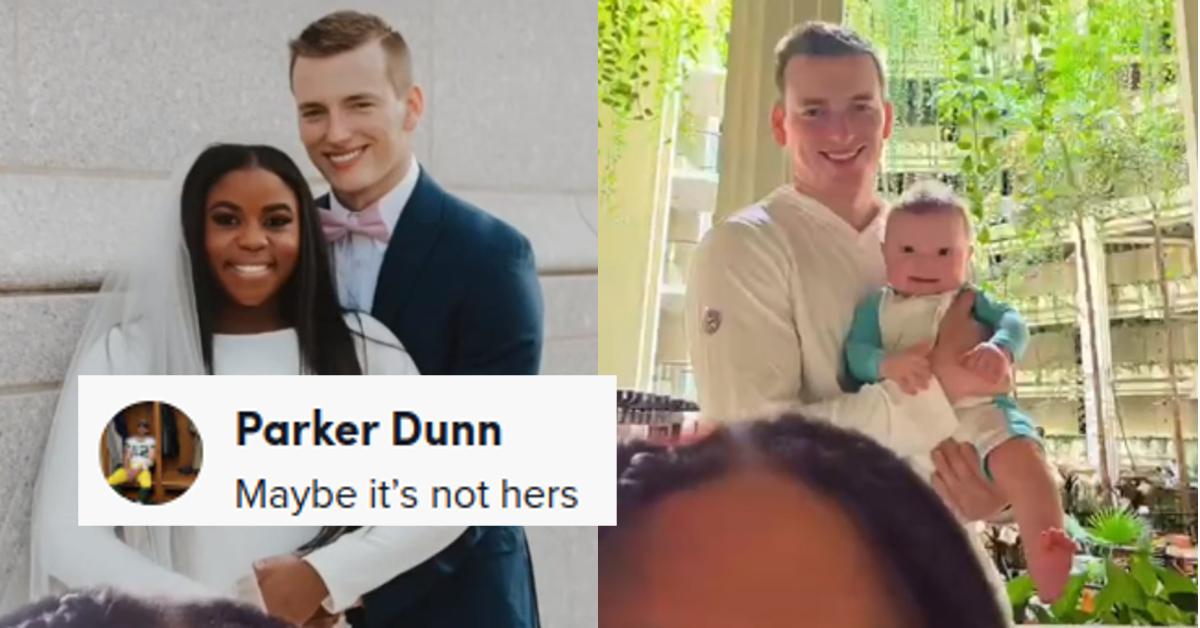 Black Mom Shrugs Off Trolls Claiming Her Baby Isn't Hers in Viral TikTok
Genetics work in some pretty crazy ways. Sometimes, folks end up becoming a perfect blend of their parents or their respective families. Maybe they'll get their dad's eyes and hair texture/color, but their nose, teeth, and ear shape are all from mom. Maybe they'll get grandpa George from their mom's side's height, but their forearms are all straight from Uncle Larry from their dad's part of the family.
Article continues below advertisement
And then there are instances where kids tend to look almost identical to one parent over another. Personality wise, there are definitely a lot of traits my daughter takes from me, but she appears to be a carbon copy of my wife and her cousins from Alexandria, Egypt. My son literally looks like someone copied and pasted me as a kid and brought him into the world in 2015.
And while many people tend to come to grips with stuff like facial features and height being all from one side of the family, they almost always think that a phenotypical trait-like complexion is more of a combination of their parents' skin color.
But this isn't the case, something that Heather Dalia proved after giving birth to her baby, Carter, whom she had with her husband John.
Article continues below advertisement
Heather is Black and John is white, but their biracial baby is a carbon copy of his father. Early on when he was born, the new parents were informed that Carter's appearance was most likely an effect of Jaundice. However, as the weeks progressed it became evident that nearly all of his genes were pretty much identical to John's.
Article continues below advertisement
After Carter turned 9 months old, Heather decided to post a cute TikTok of her family while joking about how her son looks nothing like her. The video begins with a photo of the couple dolled up in wedding regalia with a caption that reads: "Got pregnant and thought our baby would have a 'few' of my black features."
Article continues below advertisement

After several seconds of lingering on this photo, the TikTok then smash cuts to a picture of John holding Carter with a caption that reads: "Gave birth to a whole blue-eyed caucasian."
Tons of commenters loved the post but remarked that Carter wasn't exactly a direct copy of his daddy.
Article continues below advertisement

They noted that many of his features were visibly derivative of his mommy and that his complexion is the primary feature he inherited from his dad. Heather wrote in a follow-up video she noticed that some of her own genetic traits became more pronounced as Carter got older. His eye color changed to Hazel and his hair texture changed as well.
Article continues below advertisement
And while many people were complimentary of Heather and John's baby, the mom said that she had to force herself to "laugh off" several "racist" comments made by people who asked if she knew whether or not the baby was hers. Others jokingly asked "Does he still get to say it" a reference to the n-word.
Article continues below advertisement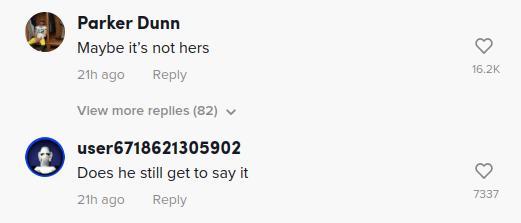 There were some who even quipped that Carter isn't genetically her baby and that the child was accidentally switched out on her while she was in the hospital. She said in an interview with Newsweek, however, that she's laughing all that noise off: "People can try and make you see things in a more negative or controversial way and I refuse to let that happen. I won't let other people flip a narrative I created about my own life and family, that won't happen."
Article continues below advertisement
John and Heather originally met at Brigham Young University, where she was a student and he was visiting from Idaho for the summer to complete an internship. They were into each other from the get-go. When John had to head back to the Gem State, Heather made the decision to join him out there.

Article continues below advertisement
They were married in 2019 and then Heather was pregnant in December of 2020. After Carter was born, she said, "When I was comparing our features, I didn't see myself in him at all. Of course, I thought, 'This is the most perfect baby,' but could not get past the overwhelming fact that, in my mind, he did not have a single feature relating to my ethnic background."
Heather said that she became accustomed to people giving her, Carter, and John odd looks when they're out together, "Everyone just looked at us like they were very confused about whose baby it was. We are very obviously a couple, but have a very white-looking child."
Article continues below advertisement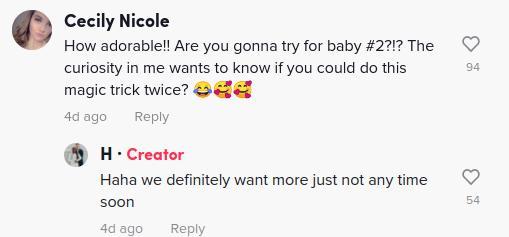 As for the "switched at birth" theory, all Heather had to say was: "If I truly thought my child was switched at birth, I wouldn't have waited until 9 months to try and determine if he really was my child or not! There's no doubt he's our son, so I just laughed off all the comments."