TikTok's Divided Over Woman Who Demanded Ice Cube From Plane Passenger's Drink
A TikToker went viral after stating that a "random lady" he sat next to on a plane demanded she take a single cube of ice from his drink.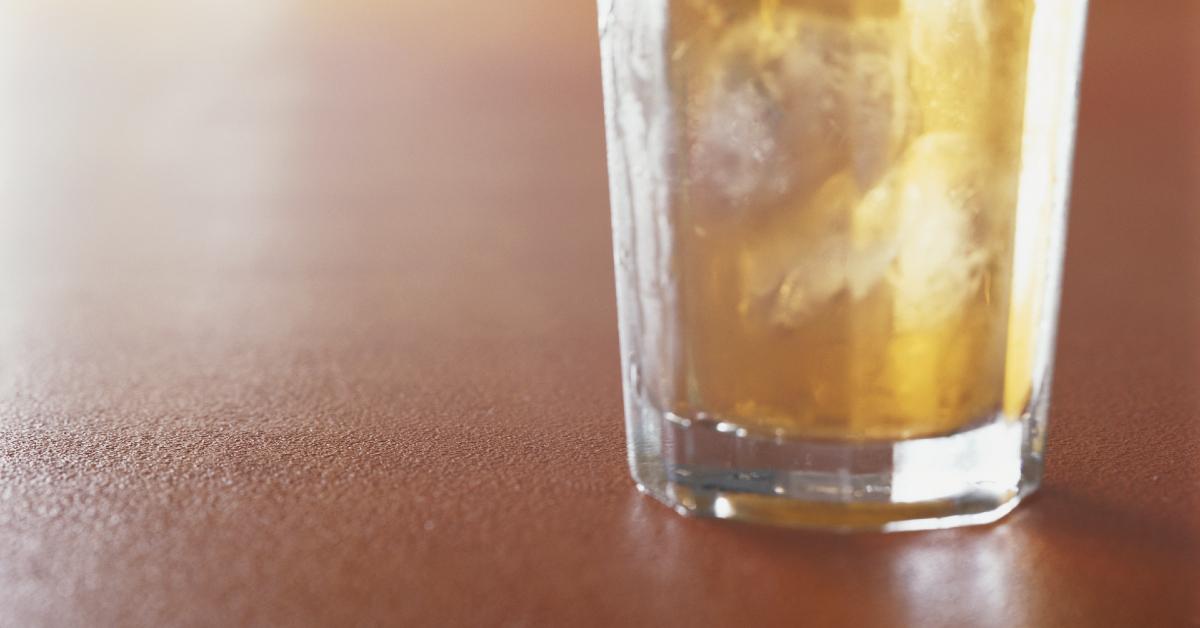 If there's one thing you can count on human begins for, it's being weird. We've developed a lot of strange habits, fetishes, and practices that help us cope with the hamster wheel of mortality, and some of them raise my eyebrows more than others.
Like getting stepped on with high heels, or watching people stuff their faces filled with food during internet live streams.
Article continues below advertisement
And while there are some people who may want to keep these kinds of practices to themselves, there are some who have either no qualms with sharing these behavioral patterns with complete strangers in the real world, or they're just unaware that their behavior might cause others discomfort.
This seems to be the case in a viral TikTok uploaded by Nima Nesseri (@persiancrack), who was seated next to a woman during a flight who wanted one of the ice cubes from his beverage.
Article continues below advertisement
"Just one, just one," the woman can be heard saying as the TikToker slowly hands their cup over to the woman seated beside him. She hovers a spoon over his glass.
Article continues below advertisement

"Put it down so I can see what I'm doing," she says as she extricates a single ice cube from the drink to put inside of her mug, which appears to be a cup of coffee. "Sorry," she says, as she stirs the cup.
Article continues below advertisement

"That was interesting," Nima can be heard saying from behind the camera. "This is very hot," she says before the 24-second video clip ends.
Article continues below advertisement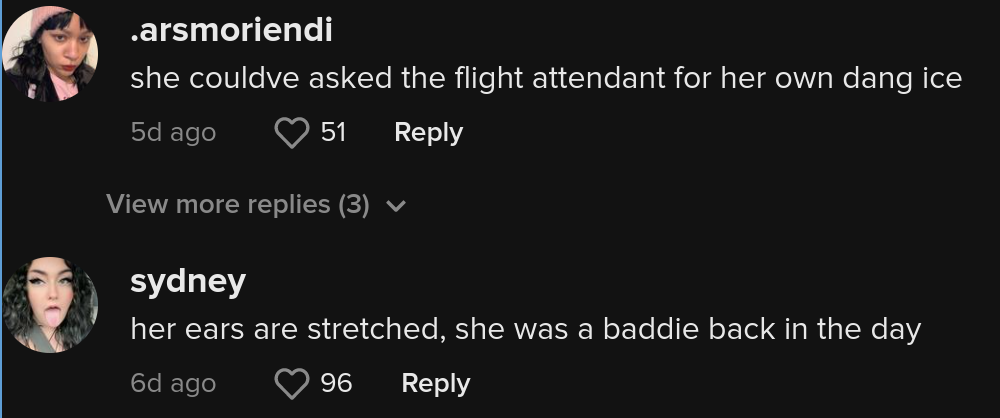 Some TikTokers thought that they recognized the woman as Jane Kahan, owner of the Jane Kahan art gallery in New York City, a venue that specializes in displaying modern works of art.
Article continues below advertisement

Folks seemed to be split down the middle about the way she handled the situation, with many remarking that they thought the woman was a bit too demanding and entitled to the man's ice in his glass of coke zero.
Article continues below advertisement

"Nah the entitlement and audacity to boss you around on how to do it," one wrote. Another quipped, "she couldve asked the flight attendant for her own dang ice"
Others relished in the way she behaved during the interaction, "Ok and… she ate that encounter and drank her latte with it"
Another remarked, "She was a little grumpy but nice at the same time."
Article continues below advertisement

Some thought that the video was a put-on, and that the plane passenger seated next to Nima was actually related to the TikToker, "The whole time it's his grandma"
Nima's text overlay in the post appears to dispute that speculation, however: "Random lady sitting next to me demanding to 'borrow' 1 ice cube from my drink for her drink.."
Article continues below advertisement

Then there were those who said that when they get up in age that they're probably going to do the same thing to random strangers, "When were older this is gonna be us bullying the little kids who well prolly hate for some reason"
What do you think? Was it rude of her to do that? Or did the way she handle the situation make up for any kind of awkwardness?