Airbnb Host Blasts Guests Who Stole Her Cleaning Supplies From a Locked Closet During Stay
An Airbnb host showed the "havoc" that was wrought upon her rental property from guests who ransacked the place.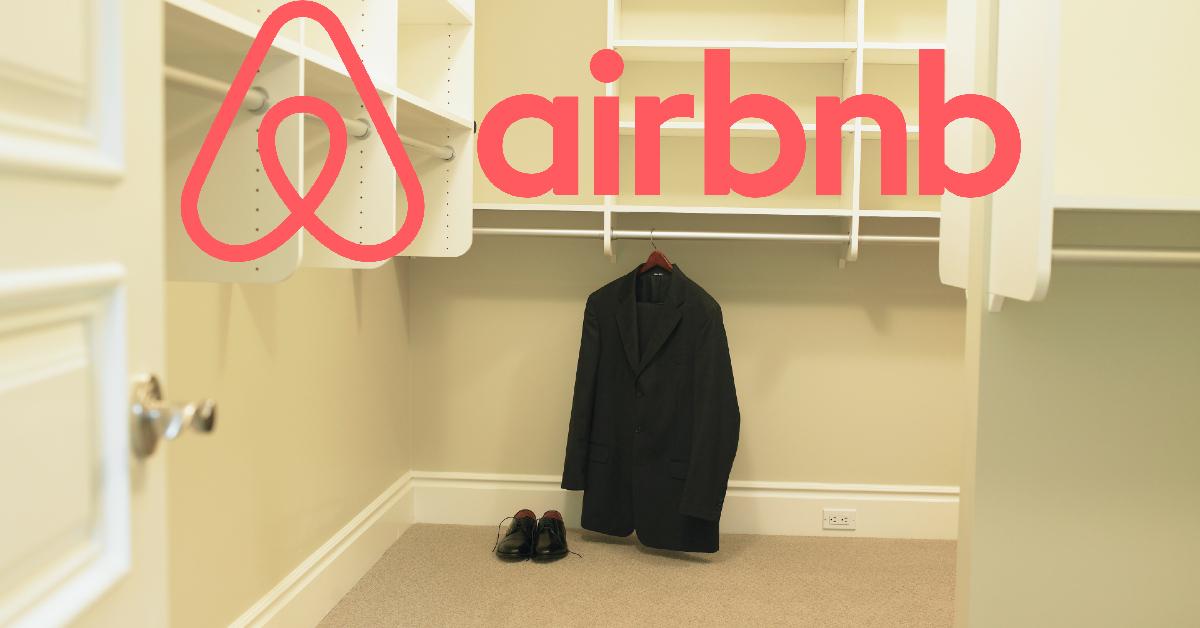 Airbnb hosts are oft-maligned on social media for demanding cleaning fees despite expecting guests to do the bulk of the cleaning themselves.
Then there are the horror stories about owners who litter their rental properties with hidden cameras to capture God-knows-what.
Article continues below advertisement
On the flip side of this coin, however, there are some renters who feel like they can treat the spots that they're renting like their own personal wreck rooms, and will attempt to steal anything and everything that they can get their hands on in addition to trashing the place.
One Airbnb user posted the damage done to their unit on TikTok by guests and anyone who owns a property will probably get heartburn just by watching it.
Article continues below advertisement
Mrs. Messy (@mrsmessytiktok) writes in a text overlay of her clip, "I'm so mad!!!! Freakin Airbnb people got in locked Airbnb closet. They found a key. I normally hide the key pretty well and they found it."
Article continues below advertisement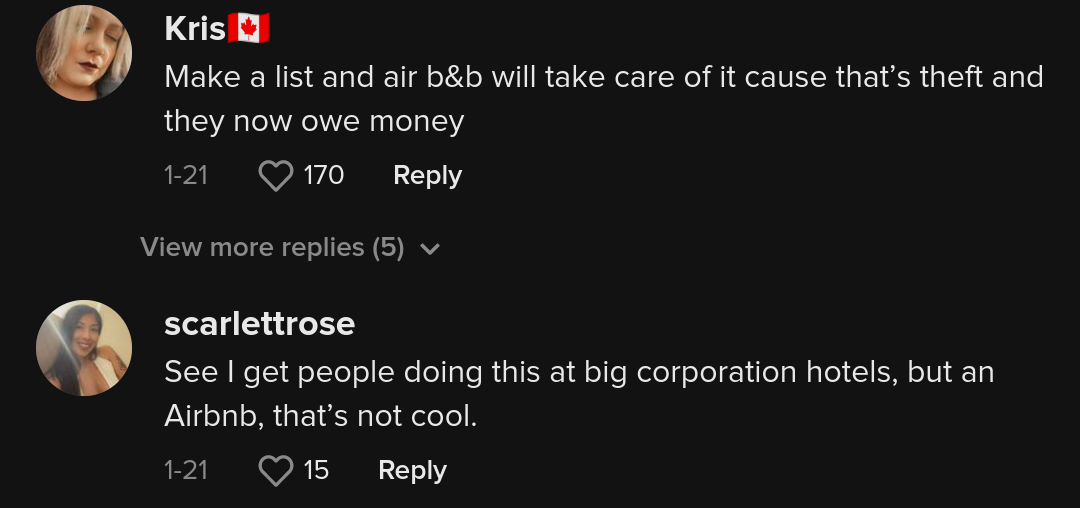 The camera stops on an open closet that looks completely ransacked. "You know what pisses me off the most they got into the supply cabinet that was perfectly organized they made a huge mess they took the stuff out of there, I don't know what's missing but they've made a huge mess in this."
Article continues below advertisement

The clip then transitions to the cabinet beneath the sink, "That cabinet was perfectly organized they took this out," she points to a container filled with detergent pods and begins sifting through them to show that there are a number of the pods missing. "We don't leave the whole thing we leave like five or six of these for like a three-night stay we don't leave a whole thing of dishwasher packs for people because they steal stuff."
Article continues below advertisement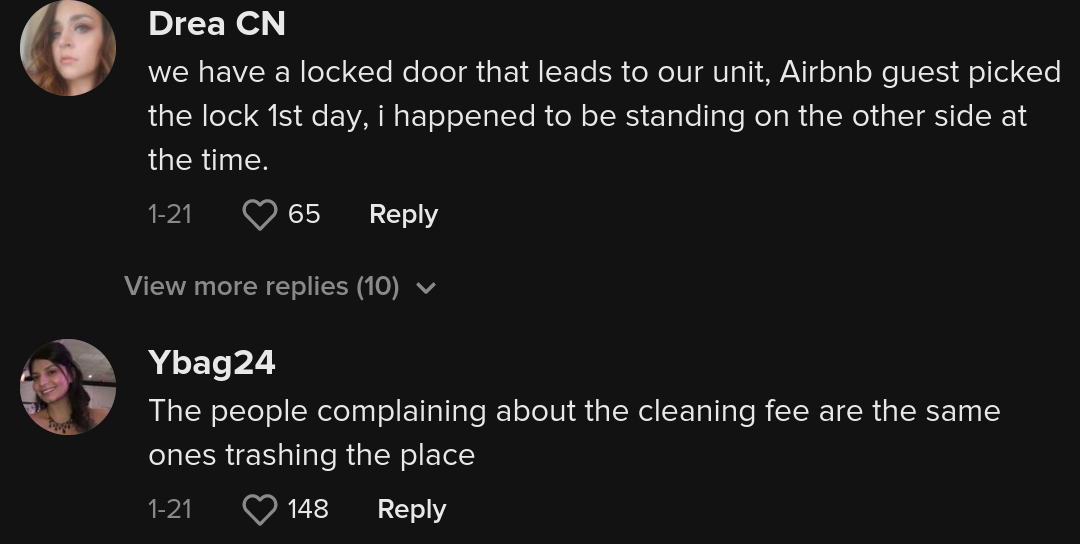 The camera then pans to the washing room to show an empty tub of Persil detergent. "They took this thing out there it was full and now that's all there is." She swirls the paltry amount of detergent liquid in the tub to show how much the guests took.
Article continues below advertisement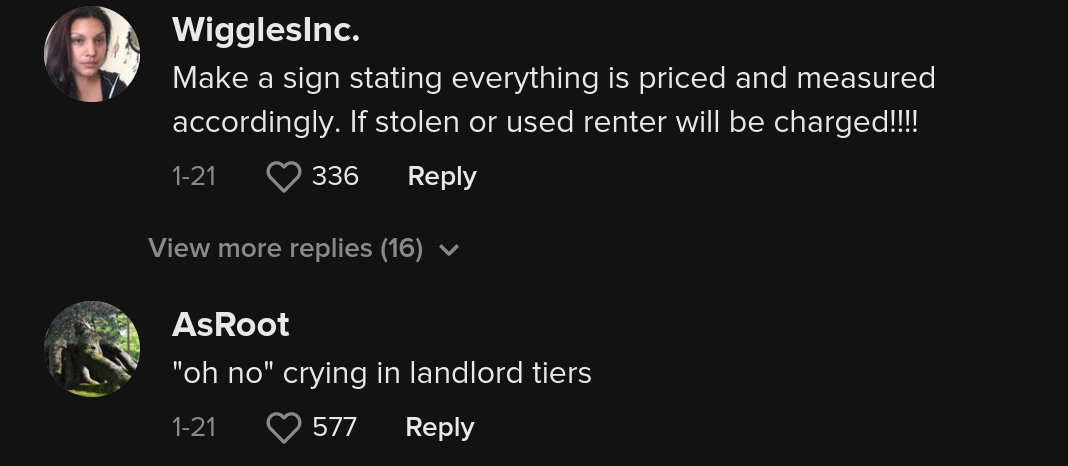 She concludes her video by stating, ""Oh my God, people if you're staying at the Airbnb house do not open the cabinet that says Employees Only. Please." She points to the sign on the door while saying this, but it appears that the guests didn't heed the message.
Article continues below advertisement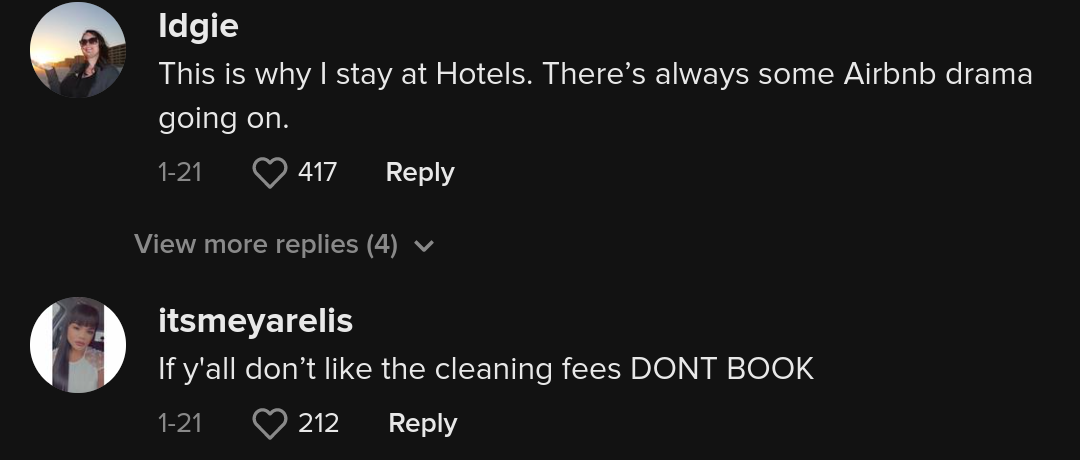 There were a number of TikTokers who immediately brought up cleaning fees in the comments section of the post, several of which received thousands of likes.
Article continues below advertisement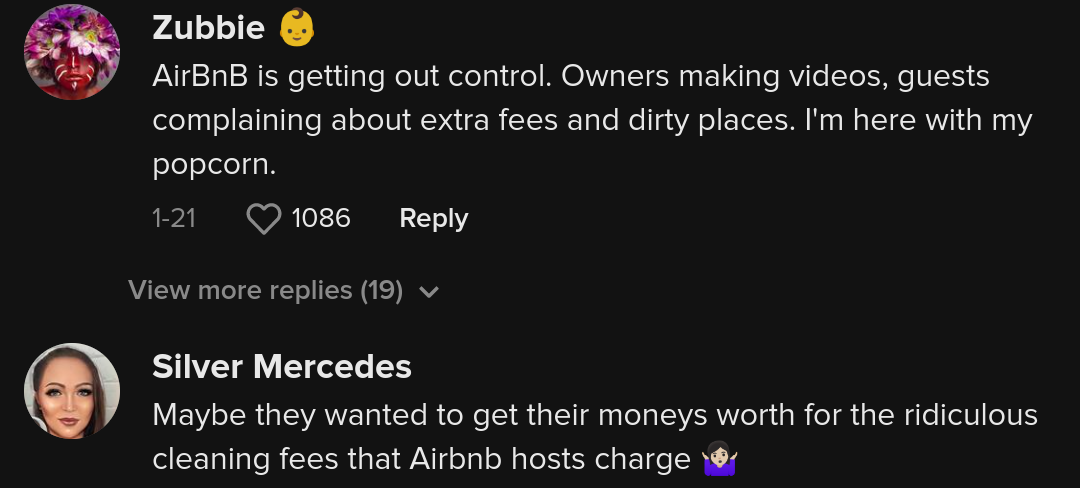 One penned, "But you have to admit, some of the cleaning fees are ridiculous but not condoning what they did"
"I guess they got their money's worth for the cleaning fee"
However, there are others who sympathized with Mrs. Messy.
Article continues below advertisement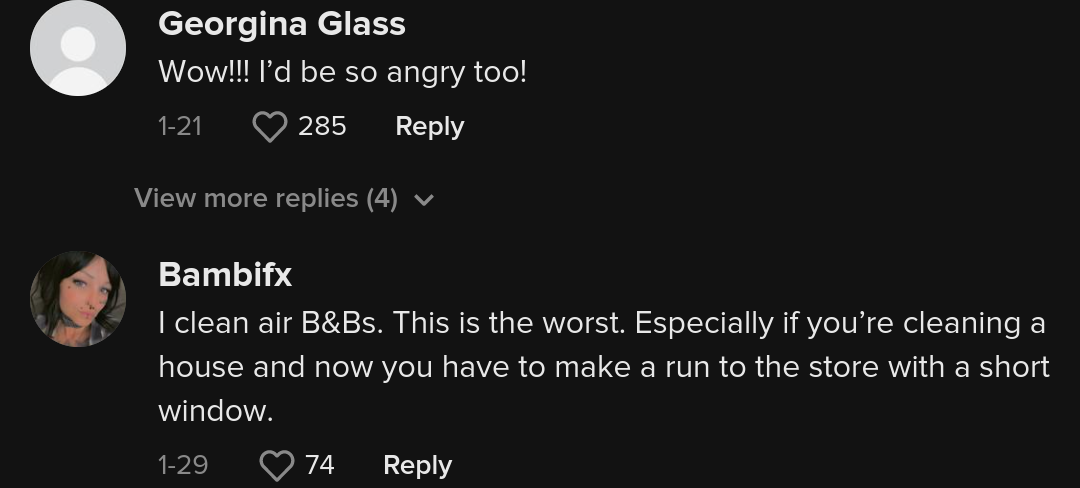 "I clean air B&Bs. This is the worst. Especially if you're cleaning a house and now you have to make a run to the store with a short window," one wrote.
Mrs Messy wrote in the comments herself: "I'm so mad . Omg. I need to make a list of everything that's missing and now I need to organise all the mess in the employee closet"
One other TikToker remarked, "Damn these people wrecked havoc on this place.. I hope there is something you can do."
But for others, they were just there for the drama: "AirBnB is getting out control. Owners making videos, guests complaining about extra fees and dirty places. I'm here with my popcorn."