This Mom's Electronic Lock on Her Bedroom Door Has Some Folks Questioning Her Parenting
A mom on TikTok shows off the new electronic lock on her bedroom door that keeps her kids out. The internet is divided over her level of parenting.
It's commonly believed that there is no one right way to be a parent. When navigating the daunting and challenging task of raising another human being, the best you hope for is that at the end of the day, your children feel safe, loved, and appreciated through your actions as a parent or legal guardian. Parenthood can be tough to navigate, and what works for some families may not work for others. And other times, you get some parenting techniques that truly boggle the mind.
Article continues below advertisement
In early May 2023, Katrina Cooper, aka @oliviarosesignco, posted one eyebrow-raising technique when it came to disciplining her kids. This TikToker is no stranger to sharing updates and memes revolving around her life as a wife and mom and makes a concerted effort to show how much she loves her family, especially her kids.
However, her video in which she shows off the electronic lock on her bedroom door to keep her kids out has given the internet pause. Let's break down some of the shocking details.
Article continues below advertisement
This mom installs an electronic lock on her bedroom door and shows off on TikTok.
Hard to say whether or not any parent has gone this far to draw boundaries with their kids. In Katrina's video, she shows a fancy new electronic doorknob that she had installed on her bedroom door, much to the chagrin of her two young children. Having reportedly bought it from Amazon, this doorknob features an electronic keypad to input codes.
Article continues below advertisement
Additionally, it even sports a biometric fingerprint scanner that only recognizes her own thumbprint.
Reportedly, she had it installed as a preventative measure after her kids kept stealing all of her things. She even tested it out in front of her kids, who were none too pleased to see that it would only read their mom's fingerprint.
Article continues below advertisement
Between the fact that her oldest child kept hitting her mom's phone as she was recording and the fact that the doorknob supposedly shocks intruders, we hardly even know where to begin with the video overall. In fact, comments on the TikTok are even turned off as of this writing.
Article continues below advertisement
However, @slinky.ferret took the audio from the original video and made a separate TikTok for folks to comment on the original, and they've got plenty to say on the matter.
Folks are actually pretty divided on Katrina's particular parenting method in this instance. One person claims "you can tell those kids are menaces," implying that they support the lock on the door.
Another went in the opposite direction, asking "what if something terrible happens and they can't get in the room?"
Article continues below advertisement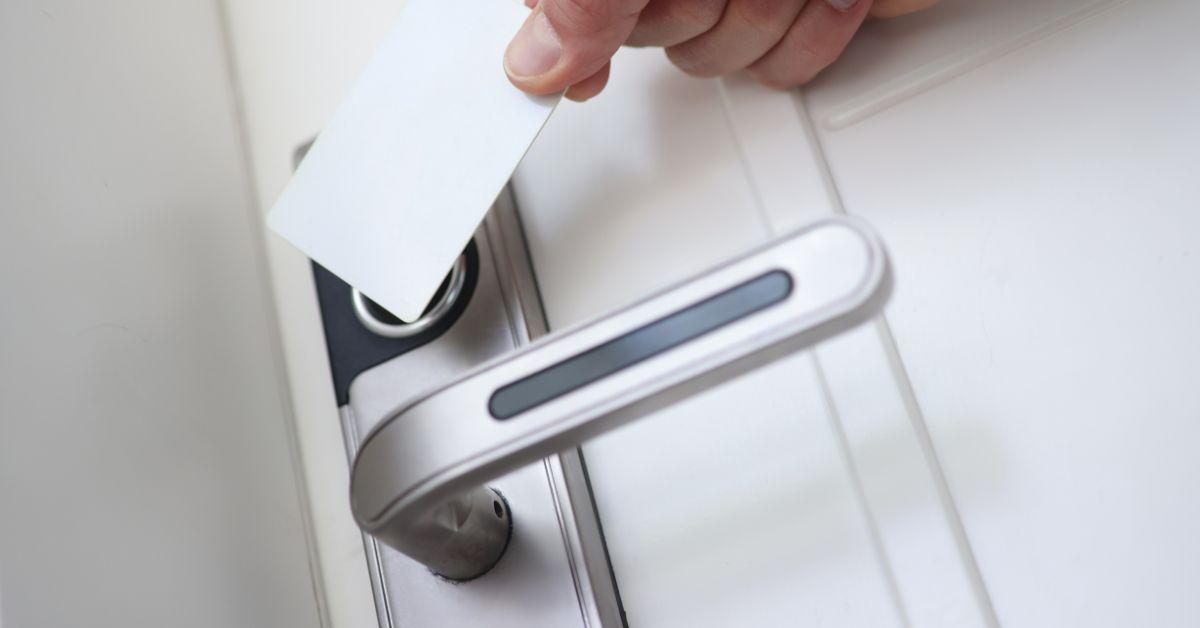 Many were perturbed by the idea that the lock supposedly shocks anyone it doesn't recognize, though the function itself isn't actually confirmed to exist. Meanwhile, others were surprised at the children's behavior on camera.
"If I ever grabbed my momma's phone the way her oldest did, I would be six feet under," one user commented.
Katrina has posted several new TikToks since, but it's clear that her new electronic doorknob has sparked plenty of online debate.