People Are Wearing Fishing Vests on Flights to Avoid Paying Luggage Fees
Many travelers are starting to wear fishing vests to the airport, calling it the next best packing hack. Read on for the full story!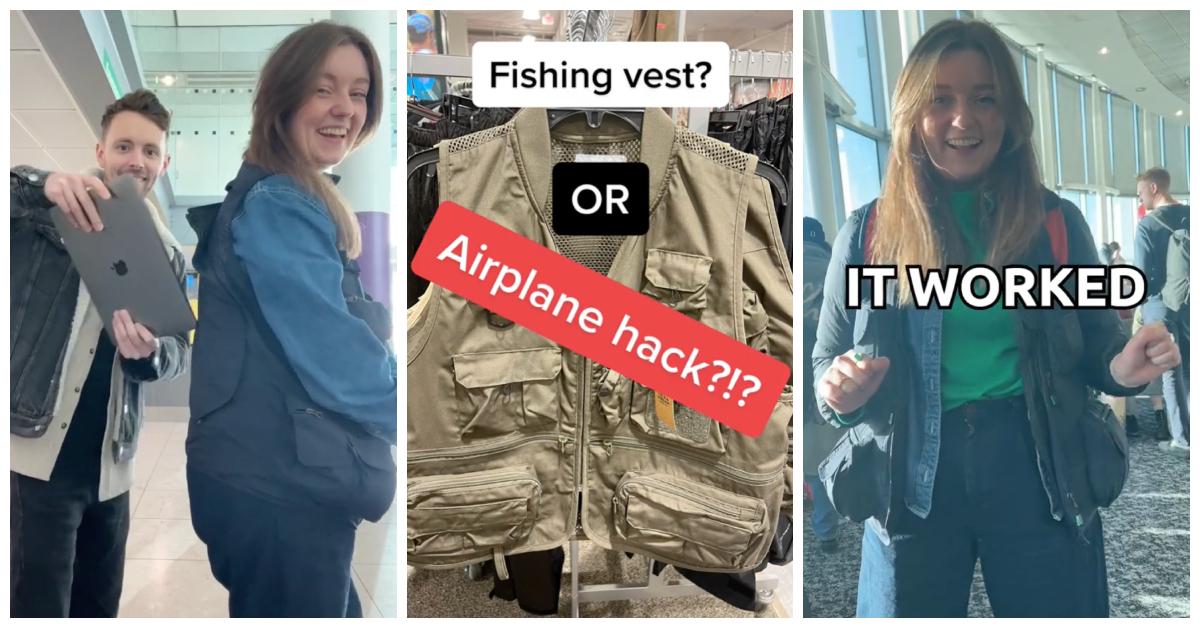 As most of us know, flying isn't cheap — but the luggage fees can cause expenses to spin out of control and catch travelers by surprise. So, is there any way to avoid checked bag fees? Or will they haunt us for eternity?
Article continues below advertisement
Luckily, there's no need to fret because a new packing hack trending on social media is here to help save you some serious cash! Read on to learn how a fishing vest is coming to every flyer's rescue these days.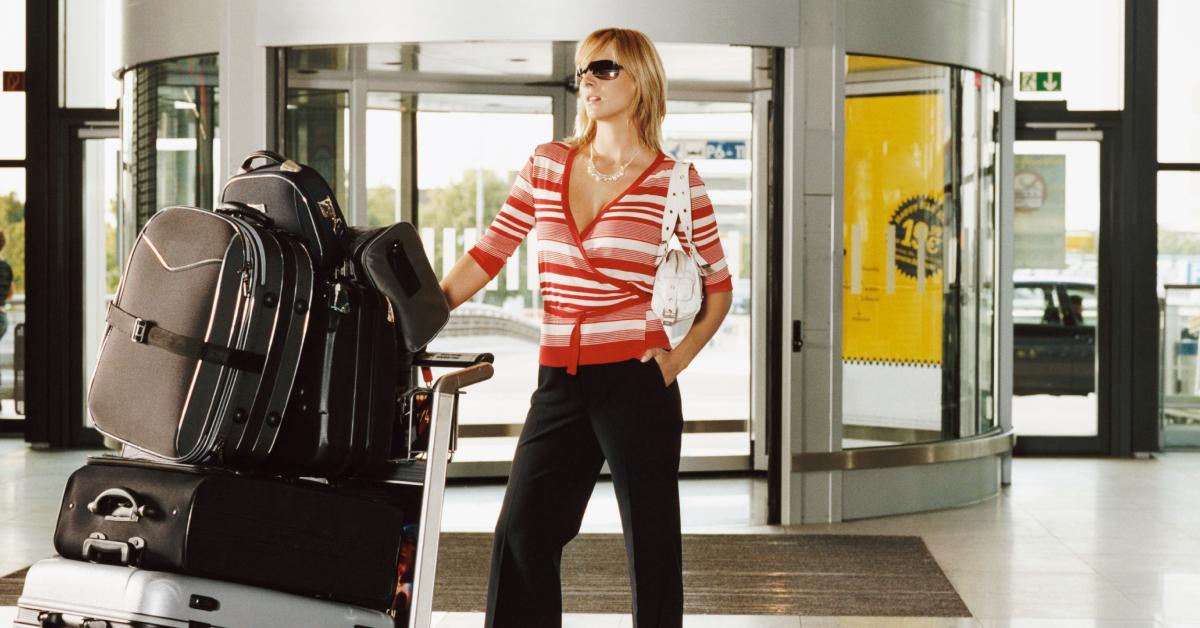 Article continues below advertisement
The latest packing hack involves wearing a fishing vest to the airport.
In January 2023, TikTok user @cheapholidayexpert shared a video in which she puts the fishing vest packing hack to the test. The viral clip, which has amassed over 1.8 million views, reveals the TikToker managed to fit a pack of cards, deodorant, a portable speaker, passports, a bikini, and a gym kit in the pockets.
"The best pocket is on the back," the TikToker (known as Chelsea) claimed before her friend stuffed a MacBook in the compartment. Chelsea revealed she felt confident that the fishing vest hack would work and lucky for her, it did! She sailed right through the gate with no issues — talk about iconic.
Article continues below advertisement
The viral video immediately racked up thousands of comments, with fellow TikTokers sharing their thoughts on the packing hack: "This and cargo pants? Life changing," one person penned.
Another wrote, "I spent so long looking for a travel jacket with tons of pockets, I don't know why I never thought of this!" A third TikToker said, "My friend always wears her denim jacket as it's got so many pockets on it to store stuff."
Article continues below advertisement
TikTok user @oneanswer4u revealed, "There's actually a company out there that already makes that specifically for travel. It has pockets all over the vest, and they also make puffer coats." How cool is that?!

Article continues below advertisement
Marvel fans also flooded the comments section, claiming that the live-action Yelena Belova — the adoptive sister of Natasha Romanoff, aka Black Widow — would "love" this hack. If you're wondering why, it's because she's obsessed with vests and wears them all the time.
Many asked Chelsea what it was like going through security, as they usually make travelers take off extra layers and unpack everything. She replied, "At security, you put your jackets in a tray — you only remove liquids and laptops (or similar items). You don't need to unpack pockets."
Article continues below advertisement
A few others asked her if she wore the vest the whole flight — she didn't. Chelsea said she "popped it in the overhead with my coat once everyone had put their bags up!"
Other creators have tried the fishing vest hack, with TikTok user @witch.crafty deeming it "the best travel hack I have ever found." She showed viewers that by wearing a fishing vest, she managed to pack extra clothes and socks for her trip. A second creator fit a week's worth of clothes in the vest and had no issues bypassing security or the gate.
Will you try the fishing vest packing hack for your next flight? Let us know!