TikToker Shares Airplane Pillow Hack to Avoid Paying Carry-on Baggage Fees
A TikToker went viral after showing a "genius" travel pillow hack that got them some extra storage space while on a budget flight.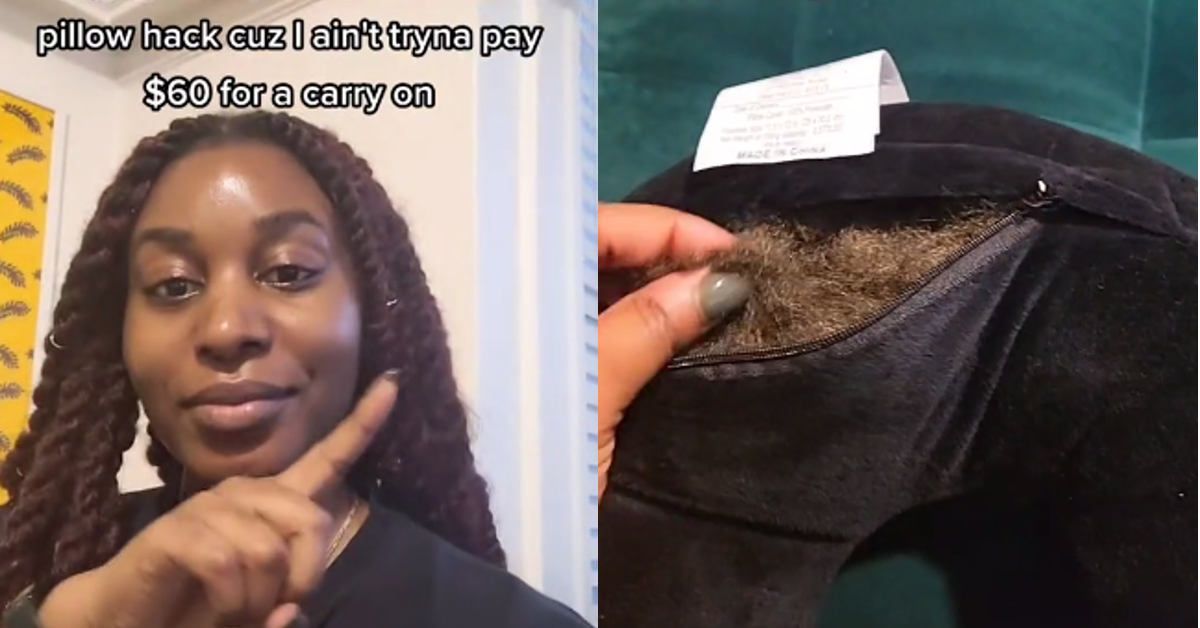 Google Flights can be your best and worst friend. The search engine giant certainly does make booking airfare fairly easy. But sometimes a quick flight look-up can really get you in trouble because those "lowest prices" usually include basic fares or multi-stop flights that sometimes take longer than flying to another city hours away and just renting a car and driving to a spot.
Article continues below advertisement
And if you don't read the ticket descriptions when booking your flights, you may be a bit upset to learn that Basic Economy ticketing, a price package offered by many airlines, doesn't include carry-on luggage. If you're a light packer (like me) then this probably won't perturb you too much. Just stuff what you need in your backpack and be on your merry way.
However, there are some airlines, like Frontier, that use imagery to even suggest a non-child-sized backpack will incur an extra charge. (It doesn't. As long as you can jam it under the seat in front of you, you're good.) But maybe you don't feel like stuffing just about everything into your purse and/or backpack? What are you supposed to do then? Pay for a whole checked bag or a carry-on?
Article continues below advertisement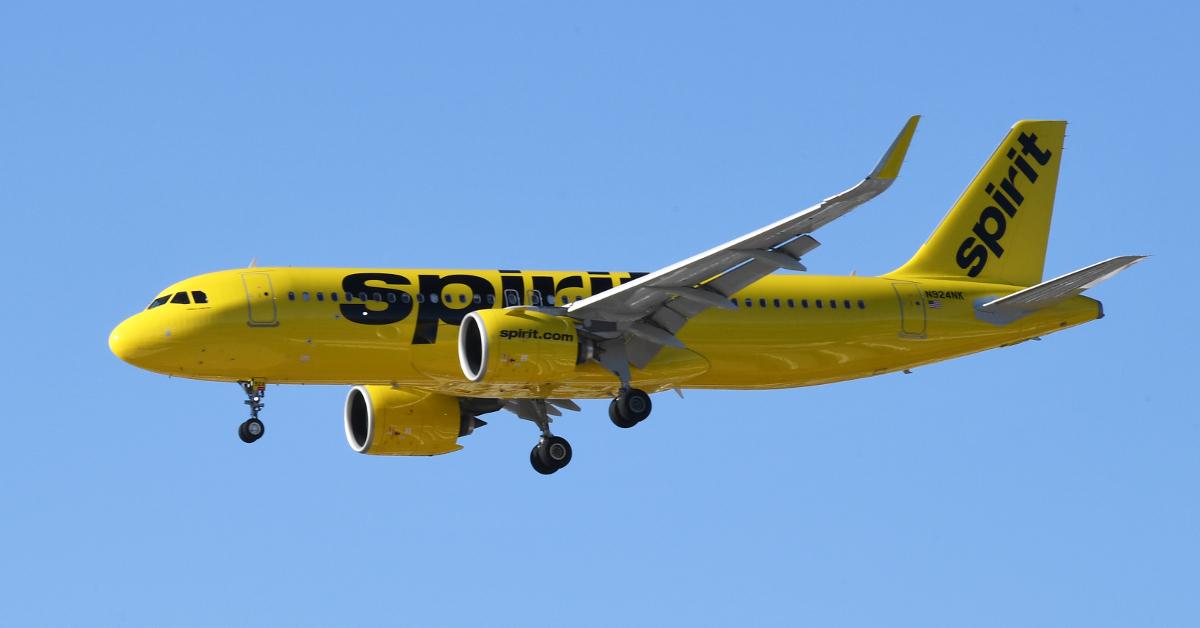 Well, one ingenuous TikToker found a creative way to sneak some more stuff onto the plane without having to pay. While most flight attendants will probably stop you from trying to bring a sherpa-sized backpack onto an airplane as your "personal item," no one's really going to say anything about a person who has a travel pillow wrapped around their neck or clipped around their waist.
Article continues below advertisement
@anayotothe uploaded a video of them unzipping their travel pillow and stuffing it full of items that they then intended on bringing on their plane so as to not incur any additional fees.
Ayo wrote in her video, "Trying the Spirit and Frontier pillow hack cuz I ain't tryna pay $60 for a carry-on."
Article continues below advertisement

Airlines like Spirit and Frontier often flaunt super-low rates but at the cost of amenities that some fliers really value, like a seat that isn't a lawn chair and keeping their knees intact.
And if one were to factor in all of the extras and add-ons on many of these budget airline options, the cost of a ticket would probably be more akin to some of their less affordable counterparts.
Article continues below advertisement
So did Ayo's little travel pillow hack work? It did! In follow-up videos, she said that she was able to get on her flight to Vegas without any hassles with the item-packed travel headrest, and the same went for her return trip.
Article continues below advertisement
Many TikTok users downplayed the minimal amount of space that she was able to stuff into the travel pillow, with others asking why she just didn't spring for a better ticket? Ayo gave her reasoning in the comments section: "One, it took me five minutes to do that. Two, I live in the Bay Area, I was going to Vegas, it was an hour flight. There was no reason to pay $300 for a flight."
Article continues below advertisement

So will you be trying the hack to get a few extra pairs of socks and underwear or some make-up onto a flight without having to shell out some more coin? Or will you just get a carry-on instead?