"When Men Get Married, They Gain Free Time": Mom Talks Discrepancies in Male vs. Female Hobbies
Women are typically forced to center their hobbies around their partners' and kids' schedules, says a mom on TikTok about men's hobbies vs. women's.
Have you ever been self-conscious about your hobbies (or lack thereof)? Maybe your partner even told you "That's not a hobby" when you tried to explain what yours were.
Article continues below advertisement
Well, one mom on TikTok has something to say about why there are often discrepancies in female vs. male hobbies, and it makes a lot of sense. It might even make you feel better about your own hobbies (which, by the way, are all valid!).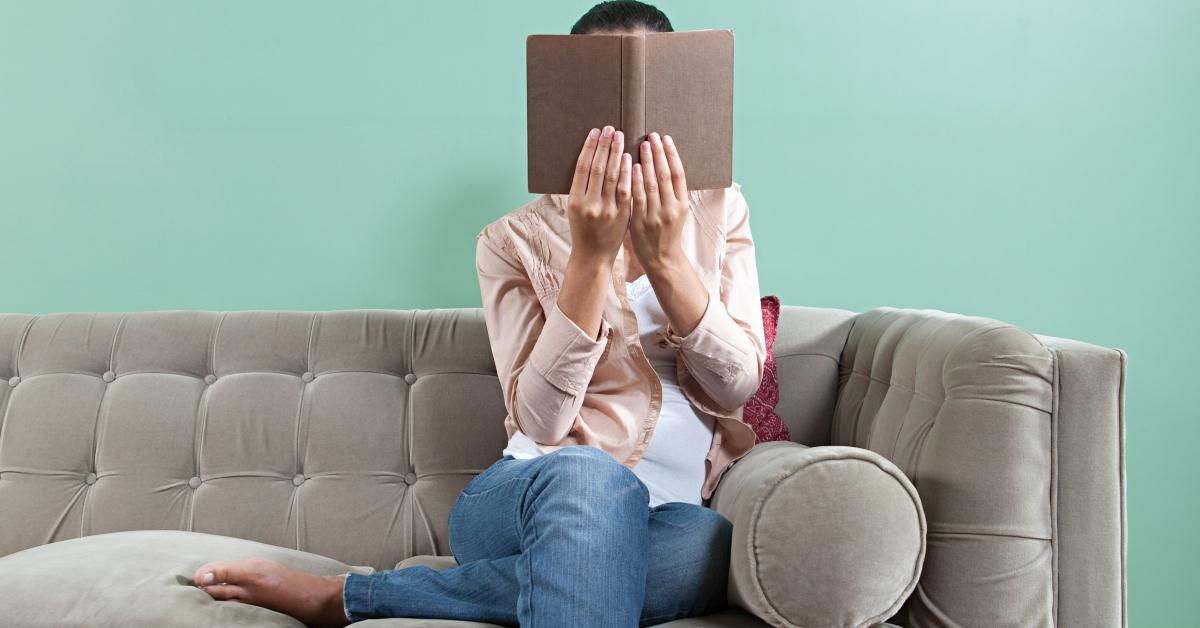 Article continues below advertisement
"This is where the discrepancies are ... and why it does matter," one mom explains about male vs. female hobbies.
Before we get to the mom on TikTok, let's first shift over to the parenting forum Mumsnet, where a user named DustFairy (we'll call her Dulcie) said that her husband chided her about having "no hobbies." Dulcie wrote a post about it in the "Am I Being Unreasonable" (AIBU) subforum, explaining:
"During an argument about child care (mainly about me not getting much time for myself) ... [my husband] comes out with 'well maybe if you actually had a hobby you wouldn't be so bored.' It was said very spitefully. This really upset me. My hobbies are things like reading, films, cooking, etc. I always thought I had plenty of hobbies. Just because they aren't sport related like running and golf (his hobbies) and take hours on a weekend. I feel like he thinks I'm boring? AIBU to be in such a huff?"
Article continues below advertisement
While some people in the comments section agreed with the husband that these weren't "hobbies," most folks were quick to defend Dulcie's choices. Some pointed out that Dulcie could actually have time for outside activities were it not for having to handle all the childcare.
"Quite apart from his hostility, it's such a weird retort from him because it's almost proving your point — if you weren't taking on most of the childcare you'd have time for a hobby!" one person commented.
Article continues below advertisement
Paige noted in her video that women usually have to center their hobbies around their partners' and children's schedules — hence why many women find that their hobbies don't take them outside the house, and instead include activities like reading, cooking, and gardening, so that they can also look after the kids at home or even let the kids join in.
Article continues below advertisement
And because men have that support at home, they can often take their hobbies outside — like golfing, hunting, and the like — during caretaking hours, and for long stretches of time. Paige also says that if a mom were to suggest she take five hours off on a Sunday for an outside hobby (the way a husband might for playing golf), she'd probably be met with resistance from her partner.
Article continues below advertisement
"When women marry men, they lose time to unpaid labor, but when men marry women, they gain time. This plays into their ability to participate in hobbies," reads part of Paige's caption to her video.
Many folks in the comments section of Paige's video applauded her take. "My hobby is taking my toddler to his hobbies," one mom wrote with a crying-laughing emoji.
Article continues below advertisement
"My in-laws criticized me for having hobbies (sewing, gardening, baking) because they thought it took much time away from my husband the kids," another mom wrote. (Sometimes you just can't win!)
How do you feel about Paige's take on the nature of male vs. female hobbies? Let us know what you think!