Mom Goes Viral for Giving Son "Mr. Burns Haircut" and TikTokers Are Cracking Up
A TikToker recorded her son's reaction after she gave him the "Mr. Burns" haircut that he requested.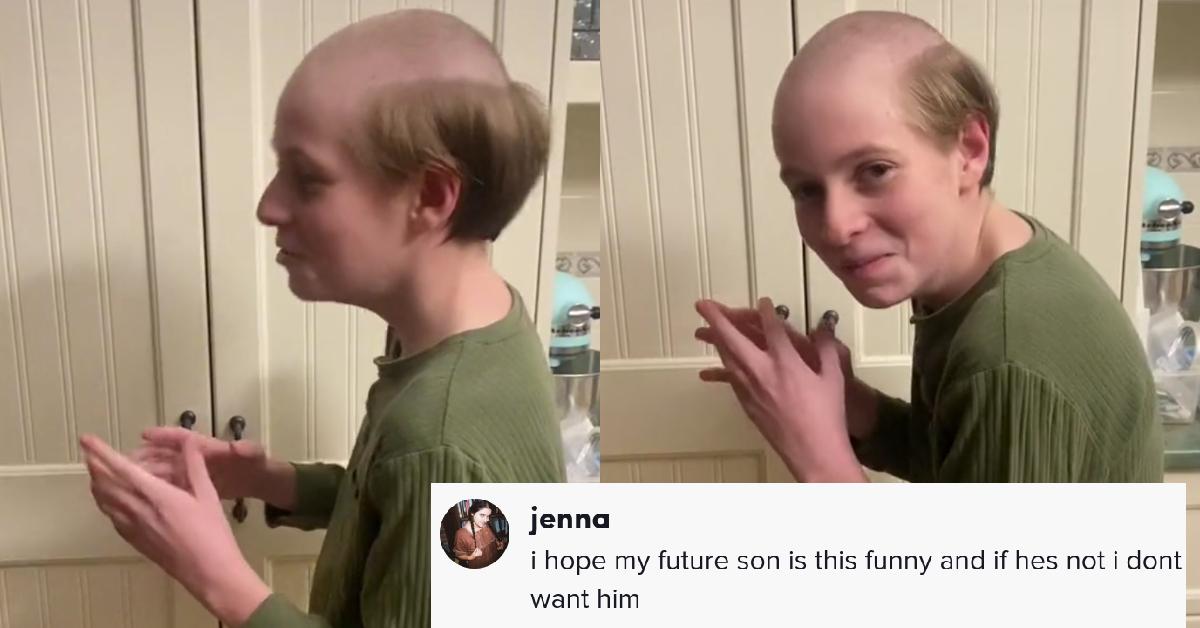 If you're a parent, then you know that children don't often make the most informed fashion/aesthetic choices. If it was up to my son he'd dress like a dinosaur all the time and he'd have lightning bolts and erupting volcanoes shaved into the side of his head. While it's difficult to argue with his logic, I haven't found a barber I trust enough to give him a cool enough volcano that his head's worthy of.
Article continues below advertisement
Like most folks, I realize it's essential to give your children a certain amount of autonomy. If my son, for example, wants to see just how much butane a small grill can handle, then I step in. If he wants to see which of his toys are the fastest going down the slide and if screaming at them makes them go faster, I let him go nuts.
One TikToker, Johanna Clark, has gone viral for showing off the results of allowing her 12-year-old son Nathaniel to rock the exact haircut that he wanted, which ended up making him look like Mr. Burns from The Simpsons. The pre-teen smiles mischievously in the clip and appears to be enjoying his new 'do as he says, "Smithers" in the TikTok.
Article continues below advertisement
She wrote in a text overlay on the video, "Am I a bad mum for gletting my son cut his hair like Mr Burns [sic]." Johanna asks in the caption, "Gargomal or Limmeny Snickets even?"
Article continues below advertisement

Throngs of TikTokers offered up their commentary on Nathaniel's new haircut, with many folks praising Johanna for allowing her son to pick his own haircut, even if it was an unconventional one and made it look like he was gearing up to play Hunter S. Thompson in a new Fear & Loathing flick.
Article continues below advertisement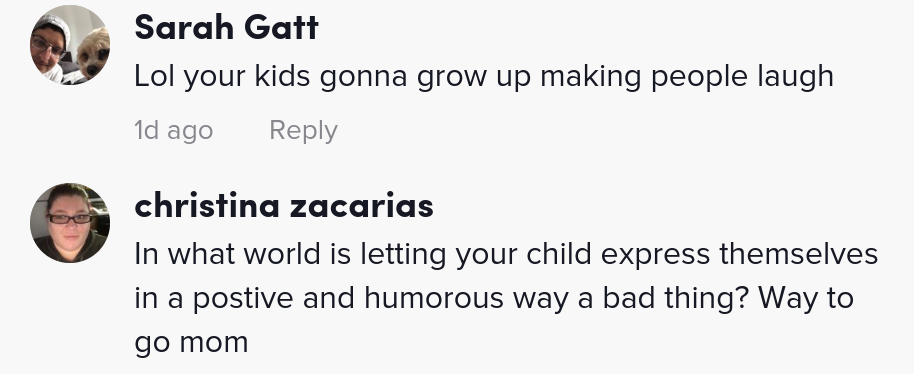 Many applauded her for prioritizing her son's happiness over whether or not she thinks the 'do looks silly or strange on a 12-year-old who otherwise has a full head of hair.
Article continues below advertisement

Others also loved that she was allowing him to let his own personality shine through and go as far as he wanted for a joke, even if it means he's walking around like Colin Mochrie. And then there were some who said that they too let their kids pick out their own haircuts from a very young age.
Article continues below advertisement

"In what world is letting your child express themselves in a postive and humorous way a bad thing? Way to go mom"
"Lol your kids gonna grow up making people laugh"
"Hair grows back!!! Love it. My sons have had control of there hair cuts since 5. It's been fun."
Article continues below advertisement

"Nooo hair using hair to express yourself is so innocent and a great way for kids to express themselves. he looks awesome"
"i hope my future son is this funny and if hes not i dont want him"
"Literally as long as he likes it,! you're an amazing parent to allow him to have hair autonomy!"
Article continues below advertisement

Daily Mom penned a piece about the importance of allowing children to pick their own hairstyles. The outlet wrote that "it builds autonomy" by giving them the option to express themselves in any way that they see fit. Plus, it gives them to opportunity to try different looks that can be re-done if they like as hair ultimately grows back.
Article continues below advertisement

Above all, however, it shows that you are demonstrating you want them to formulate opinions of their own, which they'll probably cherish years down the line as the two of you crack up over photos of some questionable styles they may've attempted when they were youngins.