Woman Fired From "First Job In Tech With $40k Raise" After Sharing Her Salary on TikTok
TikToker Lexi Larson says she lost her job at a tech company after making comments about her salary online. Was this ethical? Here's what we know.
There are many ways to get fired. Perhaps you're often late to work, or are missing assignments. Heck, you could even get fired over an unwanted birthday party in your office. Yeah, that really happened.
But these days, it seems it's becoming more and more common to get canned because of something that was posted online. Take it from this woman who says she lost her job after discussing her salary on TikTok.
Article continues below advertisement
TikTok creator Lexi Larson says she lost her job after talking about her salary online.
We've all seen how social media posts can come back to haunt you later — especially if your employer is watching. But your post usually has to be pretty out-of-line to leave you without a job.
Article continues below advertisement
For example, when this ex-FedEx driver posted a TikTok where he shared that he would not deliver any packages to homes that showed support for the Black Lives Matter movement, President Joe Biden, or Vice President Kamala Harris, it definitely put him on the grounds to get axed as he was not only neglecting his duties due to personal views, but he was also representing the company in a negative light.
But as we've learned from TikTok creator Lexi Larson (@itslexilarson), your content doesn't actually have to be disrespectful or brow-raising to rub your boss the wrong way. It could just be honest and open.
After receiving a new job at a tech company, Lexi — whose account is rife with content about finances, the tech industry, and salary advice — was apparently fired for discussing her salary on TikTok.
Article continues below advertisement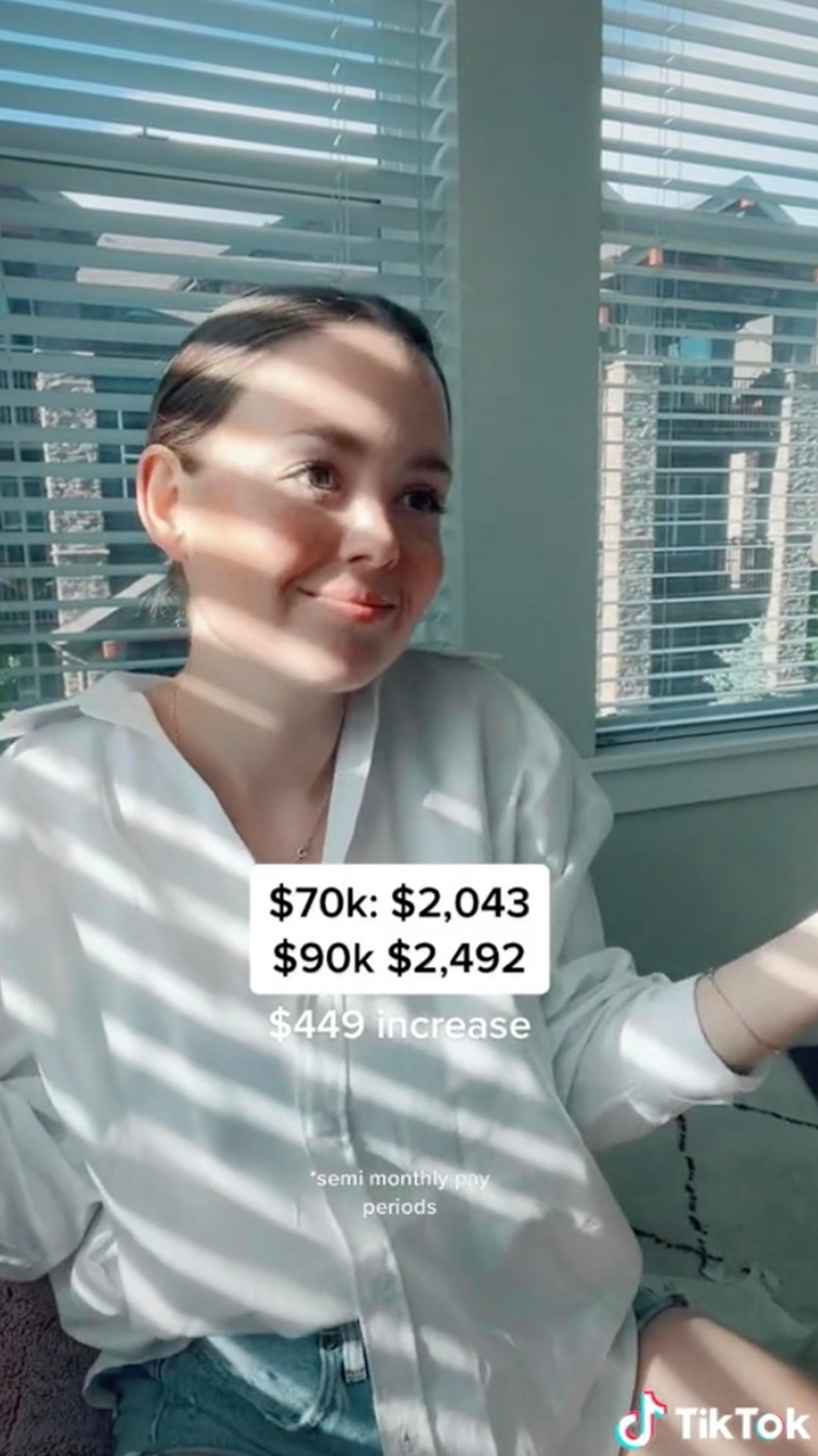 "So, TikTok got me fired," she explained in a now-deleted video, according to BuzzFeed. "A couple of weeks ago, I started sharing about how I got a job in the tech industry. Well, I don't work at that job anymore because they fired me."
She continued: "I had to sign a bunch of stuff, so I'm, like, really nervous about going too far into detail here. But basically, my employer found my TikToks and really, really did not like that I was sharing my salary and stuff like that."
Article continues below advertisement
Lexi further explained that while she had not actually broken any company policies, her company was uncomfortable about how transparent she was on the platform and didn't want to risk keeping her on the team.
Lexi was given no warning before being dismissed.
Out of respect for the company, she deleted the videos that had led to her firing. She also wouldn't reveal the company's name when asked by followers.
And while Lexi maintained her professionalism, it seems that many folks who caught her story felt the company had overreacted.
"I'm so mad for you," wrote one user in the comments. Others urged her to look for a lawyer, as they believed she had a case.
Article continues below advertisement
BuzzFeed also quoted this particular passage from the National Labor Relations Board website: "Employees have the right to communicate with other employees at their workplace about their wages. ... When using electronic communications, like social media, keep in mind that your employer may have policies against using their equipment. However, policies that specifically prohibit the discussion of wages are unlawful."
Given that last sentence, it seems Lexi might be able to take legal action; however, it's unknown if she had ever used her company's equipment to make those videos.
That said, Lexi is back to work already. She told BuzzFeed that she was able to talk to her old boss and get her previous job back. Albeit, the pay is significantly lower.
As for how she's running her TikTok account since being fired, it seems she is still sharing similar content. But from the looks of it, her previous company never seemed to have had an issue with it.