Mom Makes Peanut Butter Cake for Daughter's Party, Uninvites Allergic Nephew — Is She in the Wrong?
A mom on Reddit's "AITA" forum says her daughter wanted a peanut butter cake for her birthday — but it meant her allergic nephew couldn't come.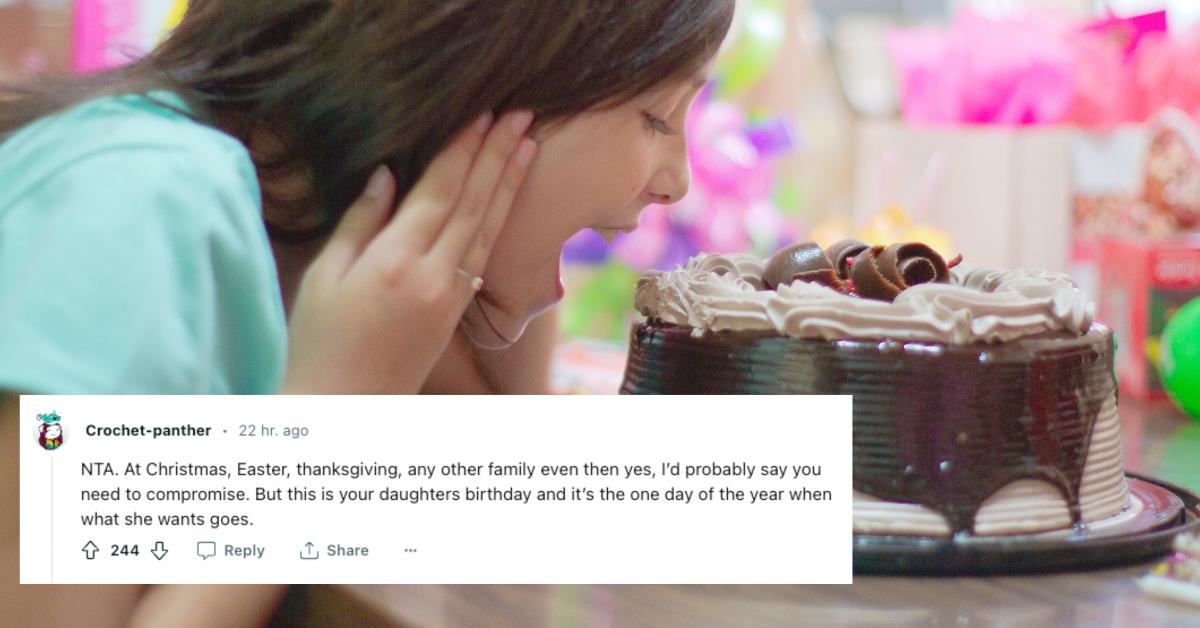 We all know there are people out there who take their birthdays perhaps a liiiittle farther than most. You know — the ones who call it their "birthday month" instead of their "birthday"? (No shame! Just sayin'!)
In the end, most of us would agree that when it comes to our birthdays, we should be able to enjoy it the way we want (within reason, of course). But what if something you really want for your birthday means that one of your relatives can't partake in the fun?
Article continues below advertisement
That's exactly the conundrum one mom shared on Reddit about her young daughter's birthday. Her daughter had one request for her party — but it meant her cousin wouldn't be able to attend.
Who's in the wrong here? The mom took to Reddit's "Am I the A------" forum to ask just that.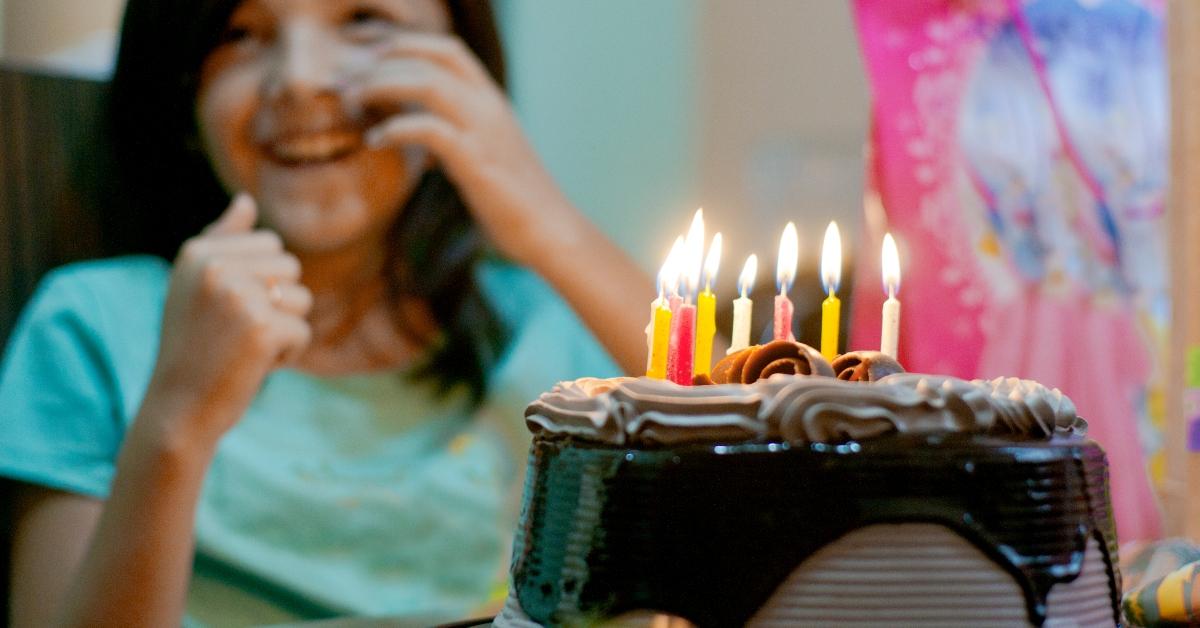 Article continues below advertisement
This mom made a peanut butter cake for her daughter's birthday — but had to uninvite her allergic nephew as a result.
This one's a toughie.
This mom on Reddit's "AITA" forum says that her daughter recently turned 7 and asked for peanut butter and chocolate cake. A reasonable request, right? Well, not so much.
First, a little background info: There were two parties for the little girl — a "friend party" where she she celebrated with pals, and a "family party" where she celebrated with relatives.
The girl wanted the peanut butter cake at the "family party." The mom agreed.
Article continues below advertisement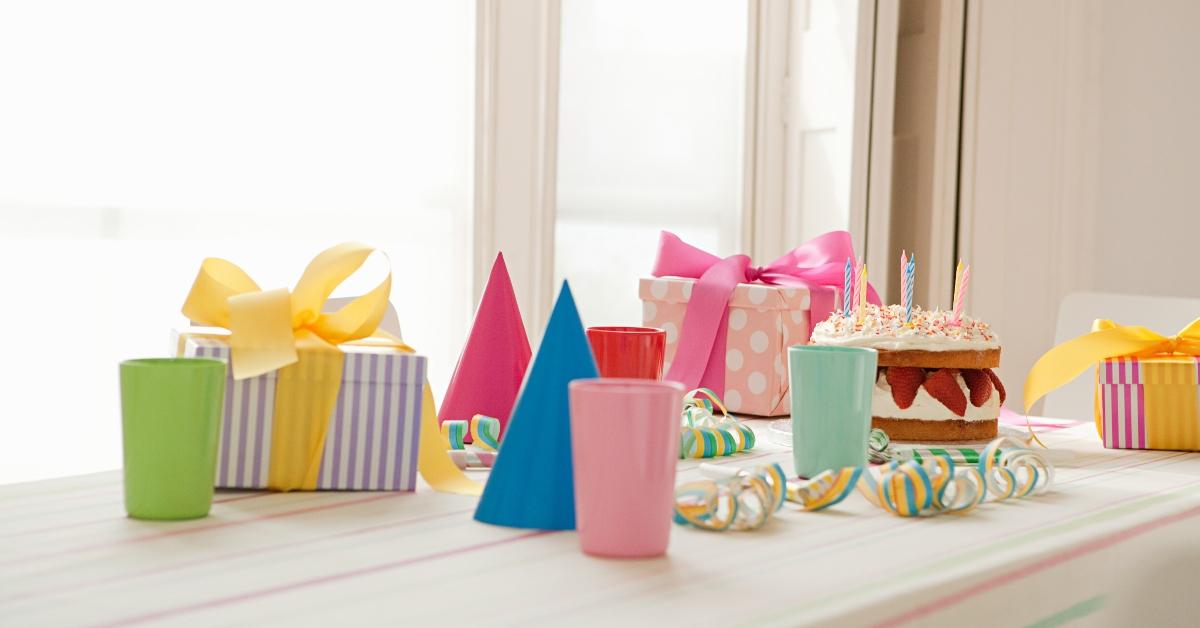 "I let my sister know not to bring my nephew (3) because of his allergy. (It's so bad that he can't even be near/breathe in peanut butter particles). She asked if I would change the cake to be just chocolate so that my nephew could come. I said no, that it was my daughter's cake and she can have peanut butter if she wants," the mom writes.
Article continues below advertisement
Well, this woman's sister was none too pleased at this.
"She called me unreasonable because my daughter could have had peanut butter cake with her 'friend party' (she didn't have cake with her friends, she just had pizza). She said that my daughter needs to learn to compromise for the sake of family. I told her that I would talk to my daughter, but not to expect a 7-year-old to choose her baby cousin over her favorite cake," the mom continues.
Sure enough, this mom says that she tried to ask her daughter if they could have a different cake — but it was no dice:
"My conversation with my daughter played out just like I predicted, and when I told my sister, she called my daughter selfish and ungrateful. She said that I'm a bad parent because I 'taught her to hate (nephew).' She threatened that if my nephew wasn't welcome, that neither she nor her husband would come either. I said that was fine, because she wasn't welcome either."
Article continues below advertisement
The mom says she then reached out to her brother-in-law to let him know the situation and tell him he was still welcome, but he thanked her and said he'd stay home to support his wife in this matter.
Now that the party has come and gone, the mom says that her sister is still acting "very distant and cold."
"This has me wondering if I was too harsh to her and my nephew, or too soft on my daughter," the mom writes. "AITA?"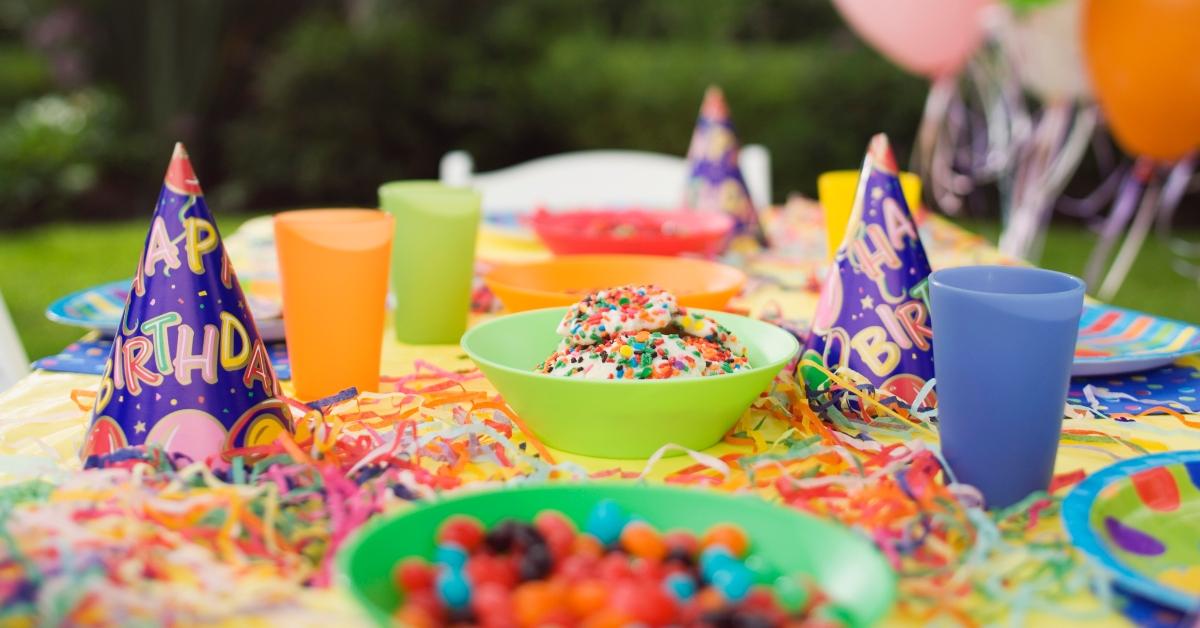 Article continues below advertisement
Many of the commenters in the subreddit believed that the mom was not the wrong one in this situation.
One user said that the "hard part of having strong allergies is you don't get to do everything. It is what it is," but acknowledged that "if this was, say, a family BBQ or like a Fourth of July event or whatever ... yeah, make space for the nephew homie."
The same commenter added: "Good luck. Try to come at them with some empathy versus defending your kid: 'Hey, I know this isn't easy, I want to make space for the nephew but sometimes you do things for your kids just for their sake. Do y'all want to come over this weekend for a dinner?'"
Another commenter noted that "most 7-year-olds I've know (and I worked with kids for years) have no or little interest in babies and toddlers if there is anyone their own age or slightly above there. I doubt she'll miss either nephew, aunt, or uncle."
Article continues below advertisement
And still another commenter said: "I have A LOT of food allergies! The rules are: 1. The rest of the world does not have to accommodate me. People have a right to eat what they want. 2. I have a right to ask what is in the food and DEMAND to know if I can't get a straight answer. 3. If I go to a dinner party and there is nothing there that is safe for me to eat I will fill up on bread and salad (or whatever) and I do not have to feel embarrassed nor should my host. The nephew is young but needs to learn fast."
Article continues below advertisement
One person suggested a compromise: "There was another path here: have the cousin attend the party for an hour or two, then send him home and bring out the cake."
And of course, not everyone thought the mom was in the clear here.
Someone wrote: "It's your daughter's second birthday party because she has two parties for her birthday. Considering the second is a family event, and she's already had her first party, its pretty reasonable to say 'actually we can't have peanut butter for the second party because it'll make your cousin really sick,' and then compromise by having the peanut butter cake as the cake for her first party."
Similarly, someone else noted: "The girl is getting two parties! The point of the family party is for family to be there, so having a peanut butter cake defeats the purpose!"
What do you think? Who's in the wrong here?