"Well You Can Actually Sit in My Seat" — Mom on Plane Steals Seat
After pointing out that the mom stole her seat to no avail, a man offered his aisle seat so the mom-and-child could sit together.
We all have the basic understanding that when purchasing plane tickets, we're able to select a seat(s) of our preference. Some folks prefer an aisle and middle seat combo, while others prefer the window and middle seat combo for a variety of reasons. That said, we are all able to pay for our seats and are expected to be seated in said seats for the duration of the flight.
Article continues below advertisement
Unfortunately, there has been a rise in mothers traveling by airplane who feel the need to take another person's seat. Keep in mind that many instances consist of the parents attempting to guilt the passenger for calling them out and using their title as a mom to essentially bully a person into giving up their seat. So, when one woman on TikTok explained that a mom on a plane stole her seat without any regard for her, the internet wasn't happy. Here's the rundown.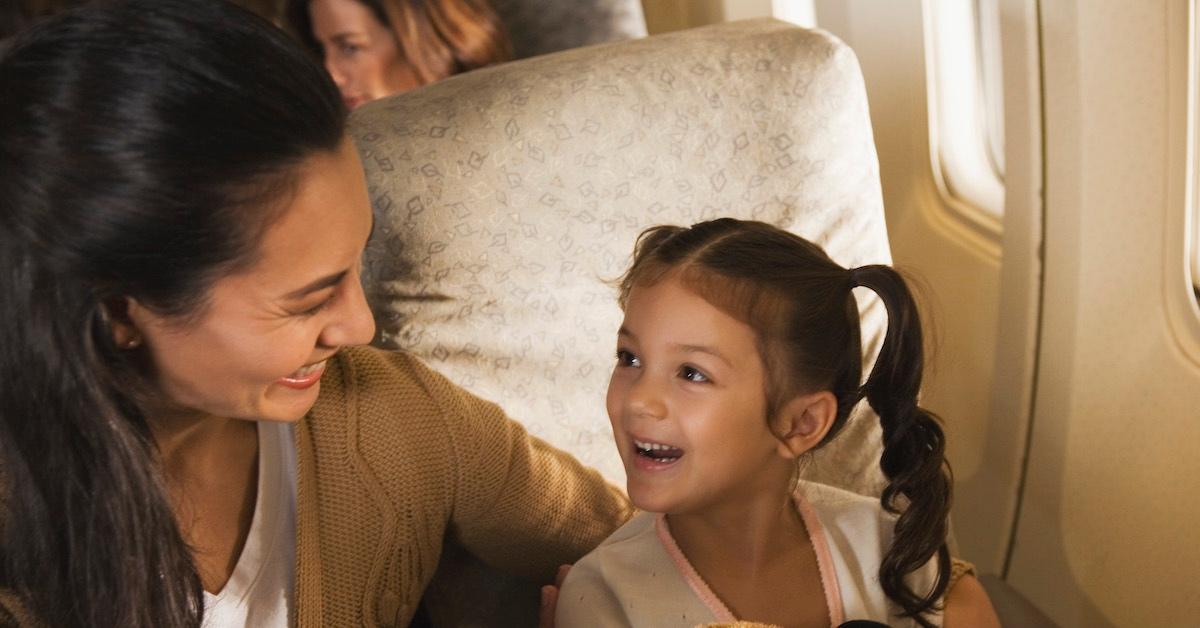 Article continues below advertisement
A mom on a plane steals a seat, and the passenger calls her out for it.
At some point, the nonsense has to stop. In a Sept 2, 2023 TikTok video, creator Myah Elliott (@yomrants) shared her experience dealing with an entitled mom on a plane.
"Your child and lack of responsibility have nothing to do with me," the video caption reads.
As the video starts, a text overlay reads, "The Audacity of Parents."
Myah then tells her story, which is very familiar to TikTok users.
"Why are people with children under the impression that the world needs to bend for them because they decided to have a child?" Myah asked. "I'm tired of it."
Myah said that she boarded a plane prepared to take her seat that she paid for, Row 22, Seat F. She said that she checked in for the flight 24 hours prior and made sure to select the window seat that she wanted.
Article continues below advertisement
Of course, when she arrived at her seat, she found a mom and her son sitting in her seat and the one next to it.
"So I thought maybe they messed it up, so I did that thing where you pull out your papers, look at the seat, look at your papers, and look at them, because I didn't want to be like, 'You're sitting in my seat,'" Myah explained. "I wanted to nudge them so they could just get up and move."
Article continues below advertisement
However, the mom did not get the memo, and Myah told her that she was sitting in her seat. The mother then gave an interesting response.
"Oh, well you can actually sit in my seat," the woman said. "It's over there."
Myah shared that the mom pointed to her seat in the back.
"I was like, 'Excuse me, you don't even have the decency to ask if you can stay in my seat,'" Myah said. "The one that I selected that's on my boarding pass."
Myah said that he looked back at the seat and told the mom, "No, it's an aisle seat and I want a window seat, so I would appreciate it if I could sit in my seat."
Instead of responding to Myah, the woman kept looking at her kid and looking at Myah as Myah waited to see if she would get up.
Article continues below advertisement
"If it was so important for you to sit beside your kid, why did you not do the check-in when it opened 24 hours ago when I did it?" Myah said.
Myah said that there were multiple double-seat options when she checked in for the flight. As Myah is ready to give the woman the boot, a man behind her says that he will give up his window seat so the mom and child can sit together.
Article continues below advertisement
While it was a kind gesture, Myah was a bit annoyed since it sent the message to the mom that she could steal a person's seat without any repercussions.
"I didn't want this woman to get away with it because she was disrespectful," Myah said.
Instead of not arguing, Myah simply took the guy up on his offer. She also sent a message to the woman for the next time to plan so she can freely sit next to her child without inconveniencing other people.
TikTok users agree with Myah's sentiments about moms on planes.
It's a story we've all heard over and over again. Some moms believe that they have the right to inconvenience another person who planned properly just to suit their needs. It's disgusting, and something should be done.
"I feel very much connected to this. Why do people with children assume everyone has to bow to them? Well said, by the way, I'm glad you stood your ground," one person shared.
Article continues below advertisement
"You are speaking from my heart! So many people with children feel superior and act as if the world revolves around them and your needs mean nothing," a man agreed.
"The man behind is an enemy of progress because he revoked you from teaching her that lesson," one person shared.
Interestingly, folks shared that it's not only moms that practice this behavior. Couples and single people sometimes feel the need to steal seats and get disrespectful when approached about it.
Moms and everyone who practices this behavior, do better. Not everyone will be as gracious as Myah and the gentleman who gave up their seats.