Woman Stops Passenger From Bullying Elderly Woman Into Trading Her Premium Seat for a Bad One
A TiKToker shared a story about how she stopped an airline passenger from "nice-bullying" an older passenger into giving up their premium seat.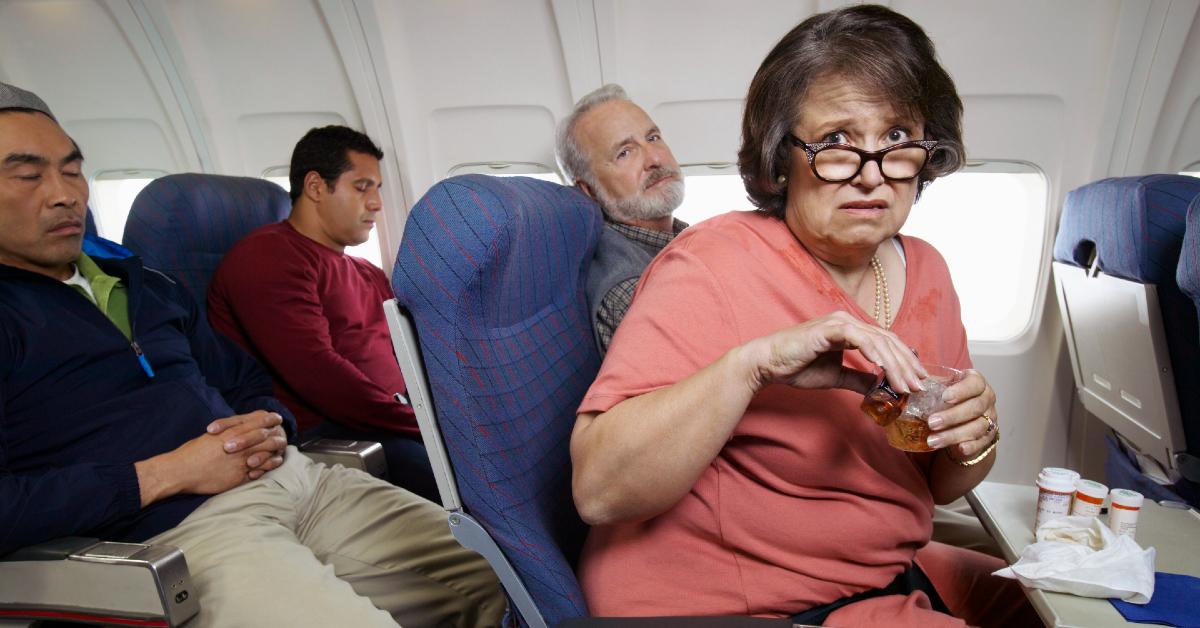 TikToker Cristina Yang @not.cristinayang told a viral story time about an incident on an airplane that involved a passenger from one of the back rows trying to finagle a better seat from an elderly passenger she was seated next to.
Article continues below advertisement
Everybody knows that one of the most universally reviled in-flight behaviors are from aerial con-artists who try and purchase cheaper seats who then try and guilt other passengers into giving up premium seats because "they want to sit next to their friend" or "[insert any excuse here]."
While it can be a massive gut-punch to think you're only going to pay $150 for a flight, to then see your ticket jump up to more than double that amount just so you can have the privilege of bringing a carry-on suitcase and have legroom fit for a human being, this is the nature of the airline industry.
But Cristina wasn't having it on a flight she took from Hawaii to Seattle.
Article continues below advertisement
"Let me tell you another story about seat switching or not, for that matter. I was flying from Hawaii to Seattle which is a good like four or five hour flight. I have status on the airline so I'm sitting in premium economy back then you'd get like unlimited drinks and snacks and it was awesome."
Article continues below advertisement

She continued, "I'm sitting in the window seat and right next to me in the middle seat is a little Asian woman, I think she's Japanese she was really soft spoken and on the aisle seat there was another person. So the aisle seat person is like traveling with another woman and her companion says I wanna sit next to my friend."
Article continues below advertisement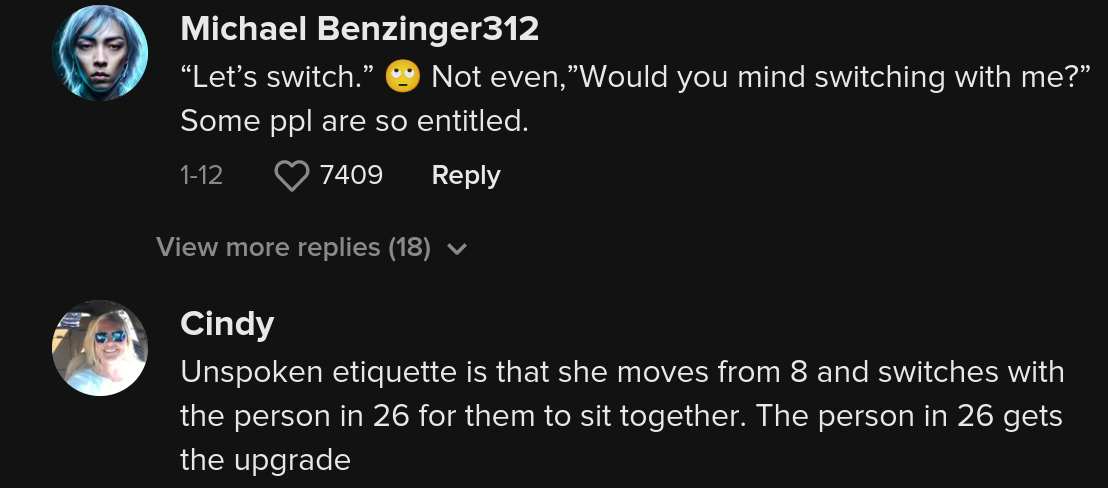 It's around this time that the seat-switching ask occurred, "And she looks at the Asian lady next to me the little Japanese lady and she says let's switch seats I'm back in 26, mind you, we're in premium economy OK, we're like in Row 8 with all the unlimited drinks and snacks."
Article continues below advertisement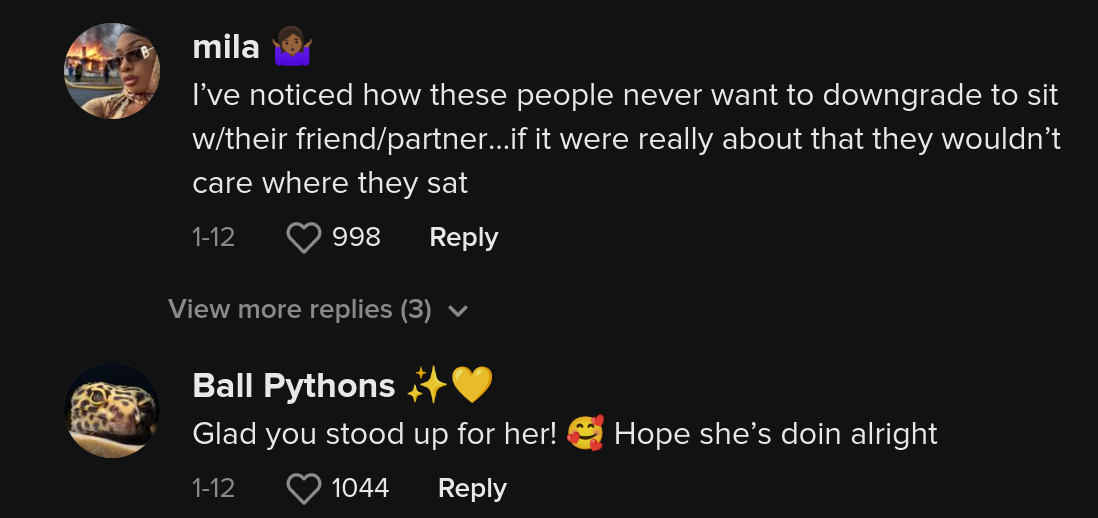 It became pretty clear that the person sitting all the way in the back of the plane was attempting to get an upgrade without having to pay for an upgrade. "So the lady next to me is like oh you know we switch seats? Um, oh, okay, right?"
It was at this moment that the TikToker knew she had to intervene, seeing a polite elderly person being taken advantage of.
Article continues below advertisement

"And so she starts getting, and I'm like no. And so the lady is like oh but it's a window seat it's so much better than a middle that she has and I was like except for the fact that we are traveling together. Hello we're both Asian and of course we know each other and 26 is not Premium economy...you smell the toilet back there no!"
Article continues below advertisement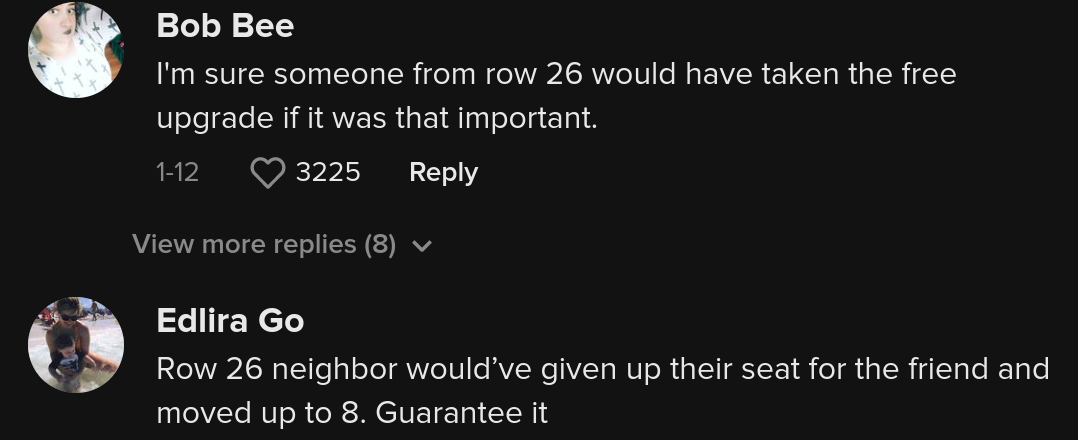 "So the little Asian lady next to me is half like standing up and not and she looks over at me and I go sit down Connie. OK I don't know what her name is I just called her Connie for some reason. And she sat down. I guess I was meaner than the other lady. So the lady in 26 is like kind of mad that like she can't sit next to her friend and she was like no you guys aren't traveling together you just made that up."
Article continues below advertisement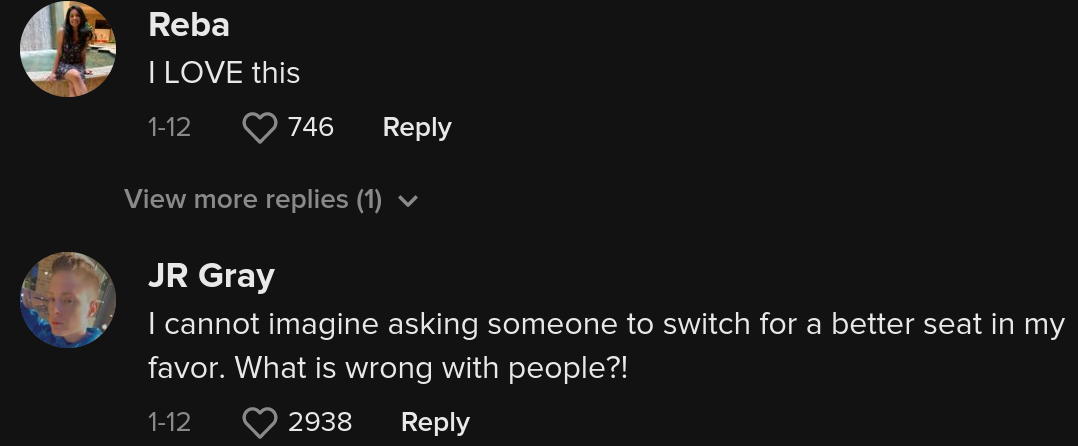 Not that it matters if she made it up or not, because it isn't like the TikToker or the little Asian woman sitting next to her needed to explain anything to this woman, because she's legally entitled to that seat because she paid for it.
"I look over to the Asian lady next to me and I start speaking to her in Cantonese, which is like totally the wrong language for her, but this lady is not Asian so she's not gonna know the difference."
Article continues below advertisement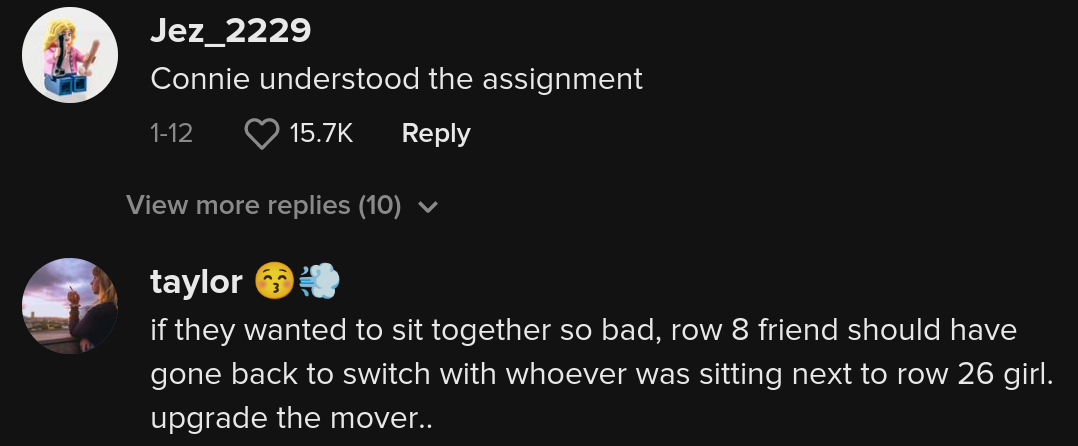 "And the Asian lady looks at me she's like yeah and then she responds to me in Japanese and I'm like mmm hmmm that's right. I look up at the lady, who's still standing there and I go OK well we're gonna continue to talk about you in our language so why don't you go back to Row 26 where you belong, OK?"
Article continues below advertisement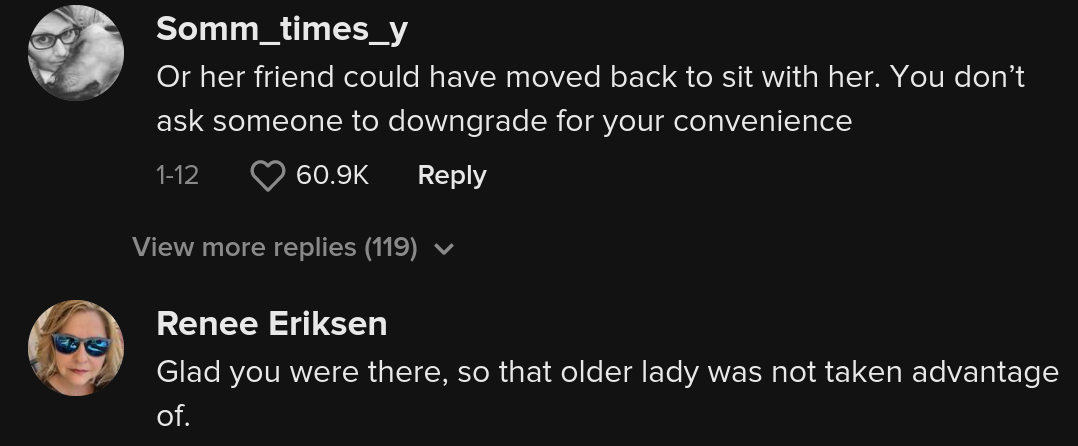 She finished her TikTok by saying, "Because if you wanted to sit next to your friend you should have booked a ticket next to her, not 20 rows behind."