"The Housing Market Is Crazy" — Mom Says Despite Dual-Income with Degrees, She Can't Find a Home
A mom has blasted the US housing market, highlighting how she pays $3,850 for a one-bedroom apartment for her family.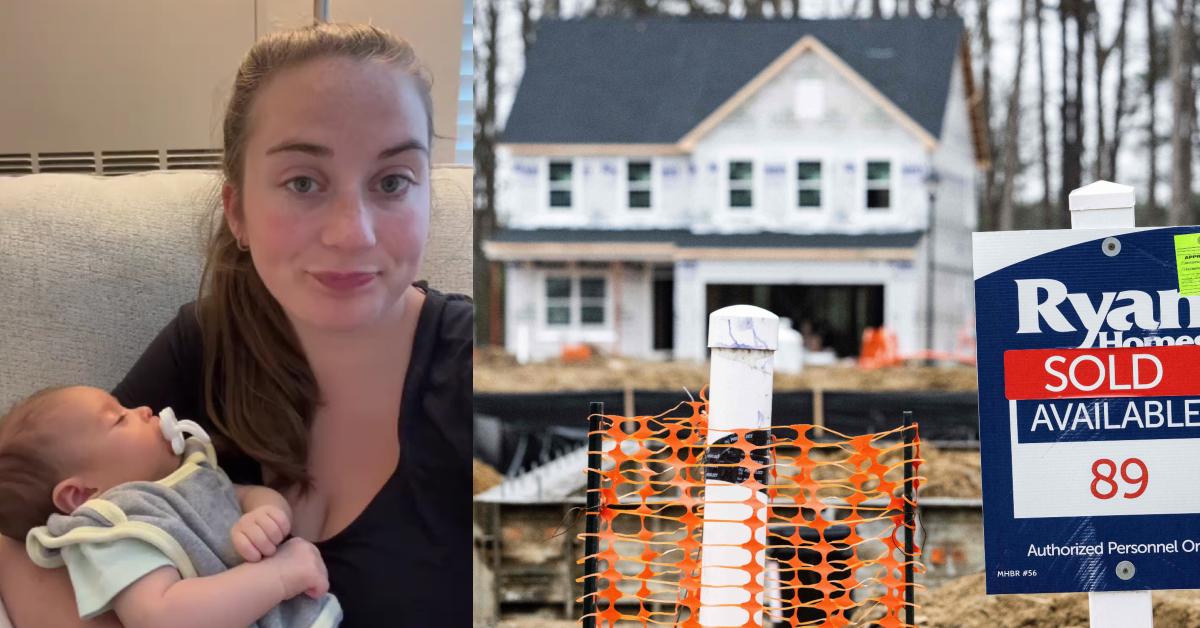 A new mom living in Long Island, NY says that despite she and her husband working full-time jobs as a nurse and occupational therapist, (which carry average annual salaries of $110k-$150k and $100k-$140k respectively in their area) they can barely afford the one-bedroom apartment in the area they're living in.
Article continues below advertisement
Sarah (@sarahjillutz) posted about her housing woes in a viral TikTok that's accrued over 228,000 views.
In her video, she lambasted the insane premiums of the housing market in her area stating that even though she and her husband both have jobs that pay well, they're still struggling to make ends meet to buy a house.
She also added that many homeowners who are selling their properties are often receiving offers well above asking and that folks buying the homes are even waving inspections, something she's saying that she's not prepared to do in the event that her and her husband purchase a home that's a money pit.
Article continues below advertisement
Article continues below advertisement
Sarah says in the beginning of her video as she holds her baby: "I'm about to rant so, that's your warning. Right now we are raising our baby girl in a one bedroom apartment in Long Island, New York. We are paying $3,850 a month, three thousand eight hundred fifty a month."
Article continues below advertisement
The mom goes on to say that this is just the base price of rent and doesn't include the price of other costs associated with living/renting a unit: "And that does not include utilities, gas, electric, trash, recycling."
Article continues below advertisement
Shocked by how much she has to pay a month just to live in Long Island, Sarah goes on to talk about how infuriating it is for her to pay as much as she does just to have a place for her and her family to live, especially in a one-bedroom apartment.
"I'm just frustrated because I want somewhere to keep all of her stuff. I want a nursery for her, I want a toy box, I just have her books in a bin on the floor, her toys on the floor. So, I'm a nurse and my husband's an occupational therapist so I have my bachelor's degree, he has his master's degree."
Article continues below advertisement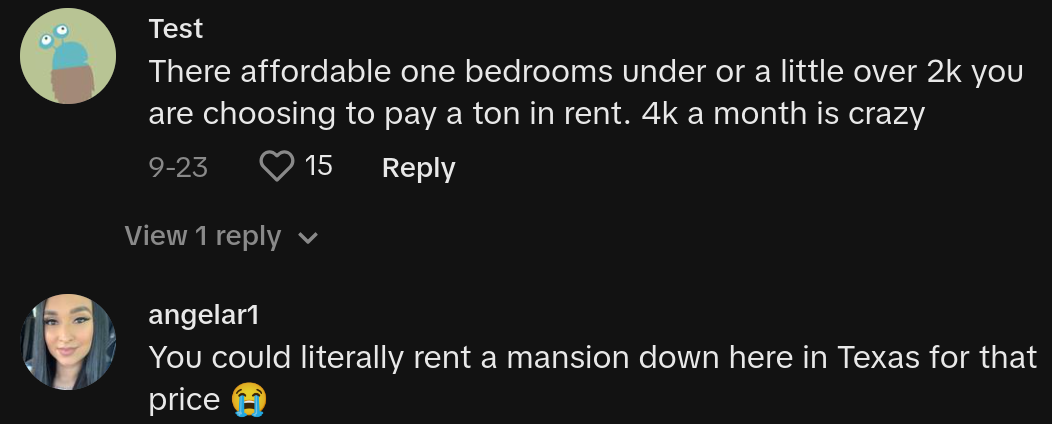 Sarah went on to say that her and her husband, despite the fact that both of them are employed and have been looking to purchase a home for a while: "We've been looking for a house for quite some time, we already came to the conclusion that we can't afford to stay near our family, some parts of New York are just way too expensive."
Article continues below advertisement
"Regardless if we're making good money as a nurse and an occupational therapist, we would just have to work, work, work to pay off our mortgage essentially and we want a better life than that."
Article continues below advertisement

As a result, she said that her and her husband have been looking to move out of state, despite the fact that they would have to leave their family behind to do so: "So we've been looking in Connecticut, Pennsylvania, some other states kind of around close to the family, still not close enough, but not too far."
Article continues below advertisement
The Heritage Foundation has written that the Biden administration is currently "killing" the dream of American home ownership and CNN has reported that it the housing crisis in the United States has gone from "tough to terrible" in a recent article, which Sarah says her and her family are feeling the effects of.
"The housing market is so crazy let me tell you. Not only are houses going for like 50 to 100k over what it's listed as, the new norm is that the sellers are going with offers with people who are waving inspections."
This last bit is a critical point for homeowners: imagine purchasing a home that hasn't been properly inspected, only to find out that there are foundational issues and a possible slew of other costly problems you'd have to foot the bill for after obtaining a mortgage.
Article continues below advertisement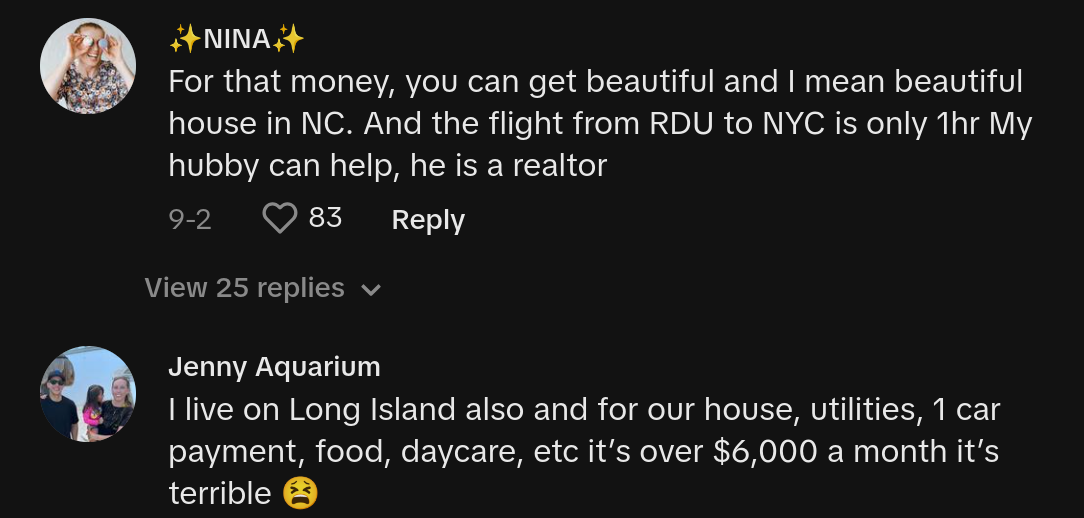 It's a nightmare scenario that Sarah says her and her spouse are not willing to risk being put in, but as a result, it's making the home purchasing process all that more difficult.
"Me and my husband will not wave an inspection, so you're buying a house for $450k, you can't have an inspection, so if the house just breaks down and tumbles to the floor when you move in, then that's on you."
Article continues below advertisement
She added: "And we don't wanna take that risk but we also really want a house because we're just blowing away our savings in this apartment. I think we all know that the housing market absolutely sucks and that people aren't being paid enough according to where they live and I know some people are a little worse off than we are and I just don't know how people are affording to live right now."
She capped off her video by stating that living in American these days is becoming more and more difficult to fiscally justify: "So yeah the United States housing market and everything else kinda just stinks. But I want a nursery and I wanna play room for this girl so bad, so we're gonna keep trying. Just stinks that we have to move away from family to afford something."