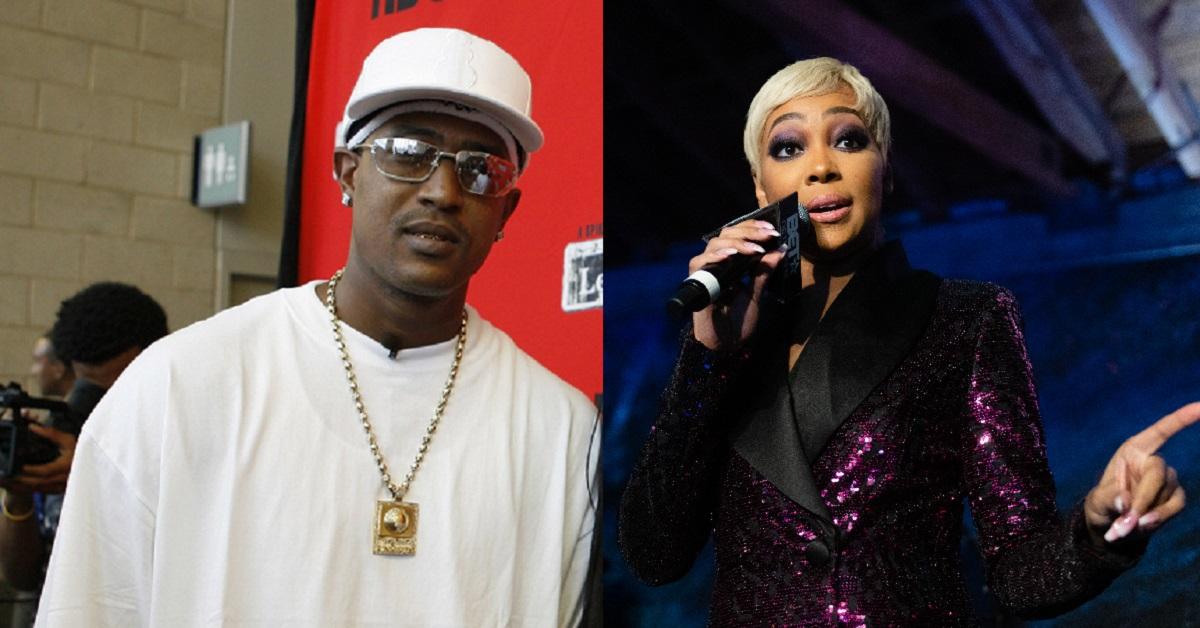 Monica Has Vowed to Help Her Ex Corey Miller Get Released From Prison
Now that she's publicly advocating for his release from prison, rumors have begun to fly around Monica and her former flame C-Murder, whose real name is Corey Miller. On Aug. 10, Monica posted to her Instagram Story, suggesting that she was going to do everything in her power to make sure that Miller got an early release from prison.
Article continues below advertisement
Are Monica and Corey Miller in a relationship?
Although there has been no indication that Monica and Corey Miller have rekindled their romantic relationship, it's clear that Monica still cares for her former partner. Monica didn't say what specific steps she would be taking to help Miller get released, but it seems like she's ready to begin advocating for him more publicly.
Article continues below advertisement
"You are not alone," Monica wrote in her story.
"The fight is about to change because you will not fight alone! Your daughter and Tru family deserve to have you with them! I'm about to be on some other sh-t @cmurder." Other celebrities have also begun to advocate for his release, including Kim Kardashian, who has raised the profile of Miller's case as part of her larger fight for criminal justice reform.
What did Corey Miller do?
Miller has been serving his prison sentence since 2009 when he was convicted of second-degree murder for the fatal shooting of 16-year-old Stephen Thomas outside of a night club in Louisiana. The incident happened in 2002, and several witnesses have since recanted the stories they told at his trial. In spite of that, Miller has been unsuccessful in his attempts to get a new trial.
Article continues below advertisement
Miller's case has received new interest in part because of the No Limit Chronicles, which is airing weekly on BET. He was sentenced to life in prison at the Louisiana State Penitentiary. In January of last year, a judge deemed the two witnesses who had recanted their testimony unreliable and denied Miller's motion for a new trial. The witnesses said that Miller was not the shooter, and that they felt pressured to lie under oath. Now, he has advocates fighting for his release.
Article continues below advertisement
Monica reinforced her advocacy for Corey Miller on Instagram.
"Corey deserves to come home to his girls and be the father they need, be the artist & leader he's always been as well as spread hope to those who have also experienced this," Monica wrote on Instagram. She has teamed up with Kim Kardashian and others to fight for his release.
What has Kim Kardashian said about Corey Miller?
In a series of tweets posted on Aug. 16, Kim came to Miller's defense. "The jury convicted Corey 10-2 and he was sentenced him [sic] to life in prison. If his trial was today, the jury would have had to be unanimous for him to be convicted," Kim wrote. "Since his trial, witnesses have recanted, new evidence of his potential innocence has come to light, and there are claims of jurors being pressured into voting to convict."
"True justice for the young man requires that the person who actually killed him be held responsible and that Corey Miller be returned home to his kids," she continued. In the past, Kim has proven she is capable of effecting change. She successfully lobbied the president for the release of Alice Johnson. Now, she's turned her attention to Miller's case.