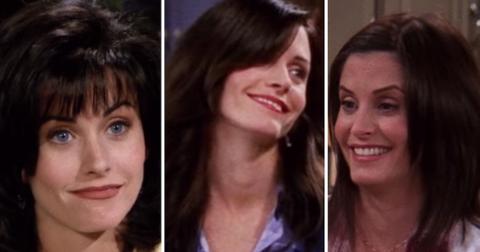 See Monica Geller's Complete Hair Transformation on 'Friends'
By Anna Quintana
The Rachel, who?
Rachel Green was known for her hair-spiration on Friends, but her best friend and roommate Monica Geller also held her own when it came to styling her mane.
From her cute and flirty banged bob in Season 1 to her straight and sleek lob in the tenth and final season, Monica was just as revolutionary when it came to her hairstyles. Except during "The One in Barbados," where the humidity clearly won. And she will definitely never let Phoebe near her tresses again.
Fifteen years after the finale, we wouldn't be surprised if fans of the comedy are still taking photos of Monica to their hairstylists.
Keep scrolling to see Monica's complete hair transformation on Friends.
1. Season 1 — "The Banging' Bob"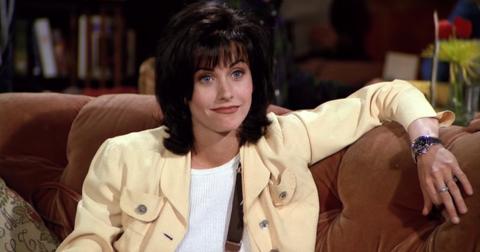 Monica was the ultimate '90s girl when the show premiered in 1994. While this banged bob never got a nickname à la "The Rachel," it is just as iconic.
2. Season 2 — "Battle of the Bobs"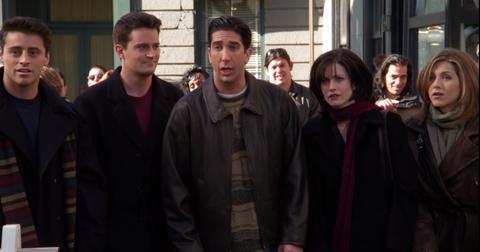 Both Monica and Rachel had matching bobs in Season 2, and we honestly love them both the same.
3. Season 3 — "Bye, Bye Bangs"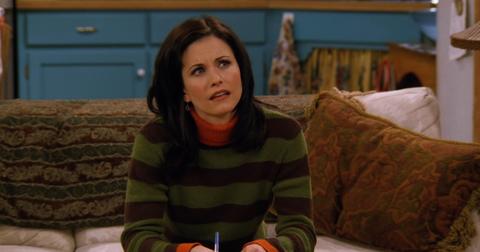 By Season 3, the bangs were gone and Monica was embracing a slightly longer length.
4. Season 4 — "The Sleek Bob"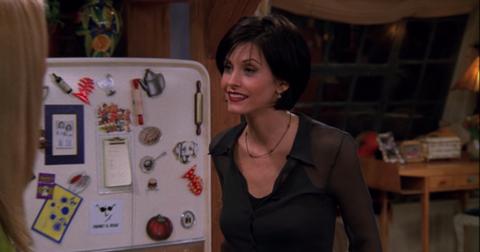 Speaking of '90s bobs, Monica did it again in Season 4, but opted for whispy bangs and an even tighter crop.
5. Season 5 — "The Crimped 'Do"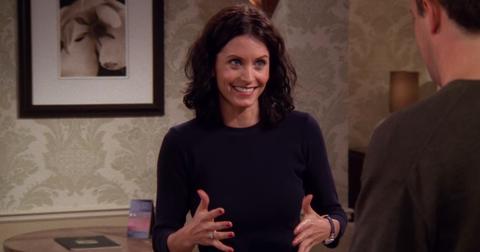 Is it just us, or does Monica circa Season 5 make you want to bring your crimper out of retirement?
6. Season 6 — "The Rachel 2.0"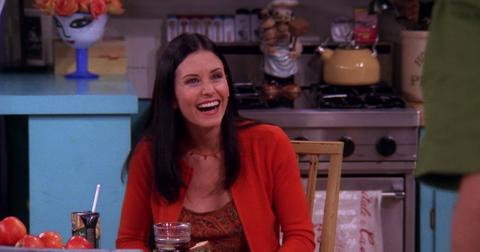 Proving that Monica's hair is not one-dimensional, the brunette beauty let her locks flow in Season 6, when she rocked this straight and sleek cut. Our personal favorite.
7. Season 6 — "The Long Hair Don't Care"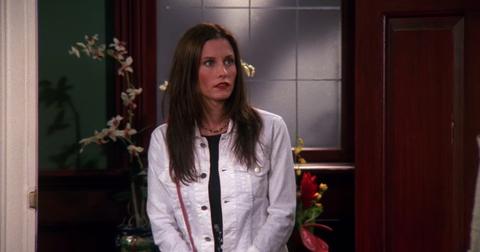 For the first time ever, Monica lightened her dark tresses with some subtle highlights in Season 6. Coupled with layers, it's definitely in our top 5 Monica hair moments.
8. Season 7 — "The Fawcett"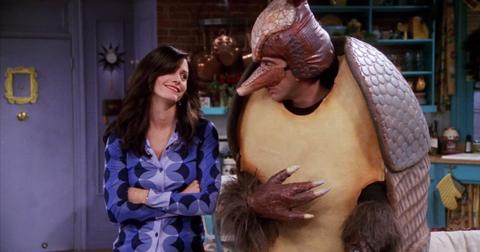 Is that Monica Geller or Farrah Fawcett? Monica went full Charlie's Angel in Season 7 of Friends with her longer locks and side bangs. Even the Holiday Armadillo was impressed.
9. Season 8 — "The Wedding Waves"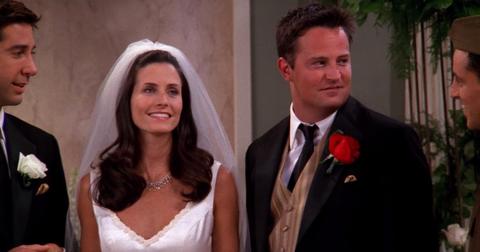 As if we weren't impressed already with Monica's hair, the chef did her own hair and makeup for her wedding to Chandler Bing during Season 8 — at her kitchen table no less.
10. Season 8 — "Layers on Layers"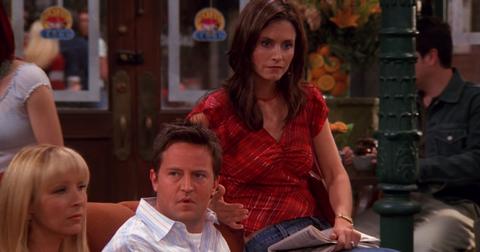 By the end of Season 8, Monica had lightened her hair up again, and was adding layers to a slighter shorter 'do.
11. Season 9 — "The Layered Lob"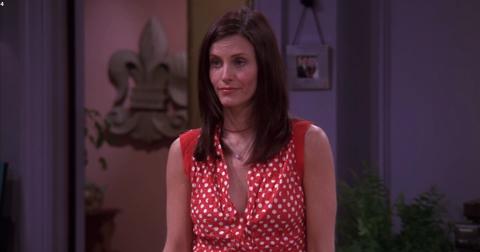 We've come so far from Phoebe's nightmare haircut. *Wipes tear.*
12. Season 10 — "The Return of the Bob"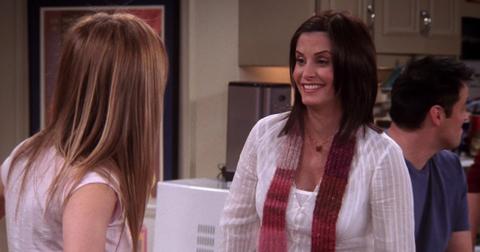 In a full-circle moment, by Season 10, Monica was back to rocking a bob — but unlike her Season 1 self, she skipped the bangs.
13. Bonus — "The One With Barbados Braids"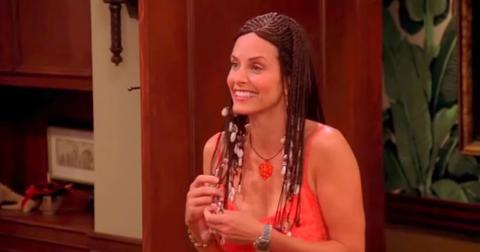 No list of Monica's hairstyles would be complete without paying homage to the shelled braids she rocked in Barbados to fight the frizz — no matter how much it made us (or her friends) cringe.
What is your favorite Monica hair moment?