Where Are the Members of Monty Python Now? It's Been 45 Years Since 'The Holy Grail'
Where are the members of Monty Python now? 45 years have passed since 'The Holy Grail' release, Terry Jones has passed away, and others are retired.
On Wednesday, Jan. 22, a founding member of the Monty Python comedy troupe, Terry Jones, passed away, according to The Hollywood Reporter. The revered British comic had been suffering from dementia for several years, as confirmed by his son, Bill, and it left him unable to speak. He was 77 years old at the time of his passing.
Article continues below advertisement
From Life of Brian to The Holy Grail, Terry Jones, and the rest of Monty Python, are totally iconic in the realm of British comedy. And with Terry's passing, we can't help but wonder, "where are the other members of Monty Python now?" 45 years after the release of The Holy Grail, most of them are retired, but doing well nonetheless.
Article continues below advertisement
John Cleese
Although it seems as though he and Jones had fallen out of contact, it appeared that John was quite saddened by Jones' passing. He tweeted, "Just heard about Terry J, it feels strange that a man of so many talents and such endless enthusiasm, should have faded so gently away... Of his many achievements, for me the greatest gift he gave us all was his direction of 'Life of Brian.' Perfection. Two down, four to go."
Article continues below advertisement
Michael Palin
Michael Palin also continued film acting after Monty Python split — he, too, appeared in the award winning heist comedy, A Fish Called Wanda, and played the role of Vincent in Time Bandits, alongside Shelley Duvall. In 2014, Michael embarked on his first one-man stage show called Traveling to Work, which continued for a few years.
Article continues below advertisement
Michael's message to Jones after his passing was bittersweet — he tweeted a goofy photo of the two of them, along with the caption: "You will be very missed old friend. I feel very fortunate to have shared so much of my life with Terry." I'm not crying, you're crying.
Article continues below advertisement
Terry Gilliam
When Gilliam isn't busy making crotchety and horrible statements, he's busy directing and writing — currently, he's working on a film called The Man Who Killed Don Quixote, which has been in the works for several years now. It stars Adam Driver and Jonathan Pryce, and it's reportedly going to come out within the year.
Article continues below advertisement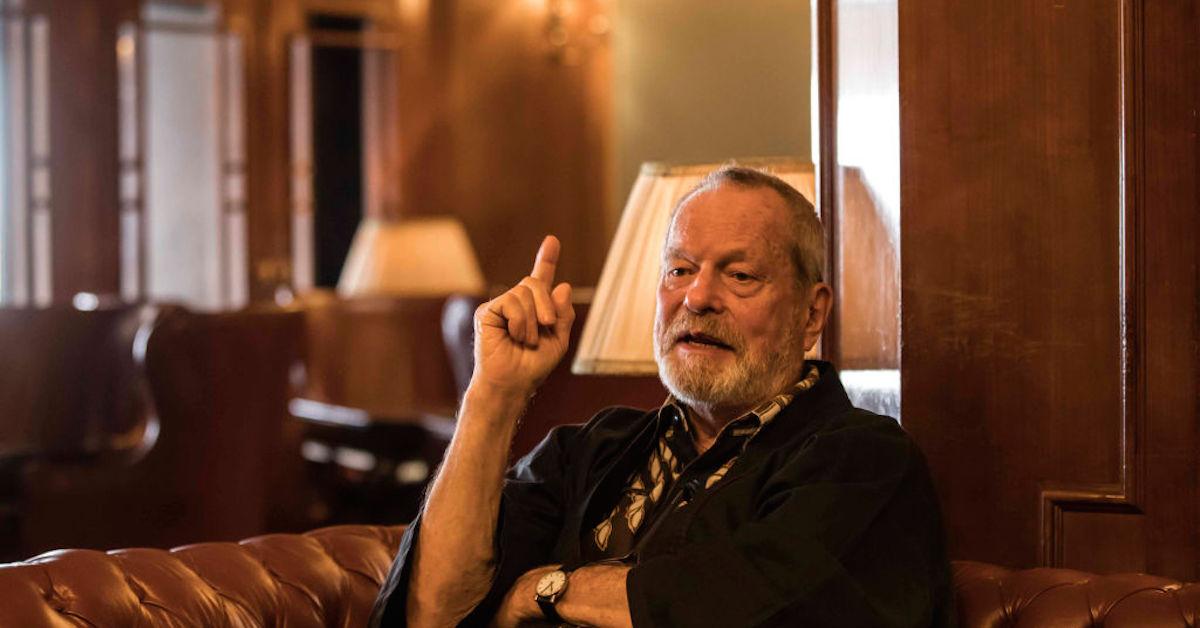 Eric Idle
Eric hasn't actively pursued theater for years, but he's now the author of a "sortabiography," called Always Look on the Bright Side of Life. The title nods to a song from Broadway's rendition of The Holy Grail, called Spamalot. Based on his Twitter bio, it sounds like Eric mostly spends time doing what he loves: writing, reading, spending time with family, and playing guitar.
Article continues below advertisement
With Jones' passing, Eric took to Twitter, to grieve his deceased colleague and friend — first, he thanked fans for sending "kind thoughts and messages of support," and then he proceeded to reminisce on the moment they met. Check out what Eric had to say about Terry Jones, below, and try not to cry.
Article continues below advertisement
Graham Chapman
Sadly, Graham passed away at the age of 48, according to IMDB — after Monty Python's split, he co-wrote and starred in a movie called Yellowbeard, but it didn't do well. A few years later, he began working on another series, but his health began to rapidly decline. After years of suffering from alcoholism, his liver was failing. He was later diagnosed with throat and spinal cancer, and eventually suffered from a massive stroke in 1989.
Two Monty Python members have passed, and one is canceled, but the troupe is legendary nevertheless. Our thoughts and prayers go out to Terry Jones' family, he will be missed.