TikTok Is Obsessed With Moon Phases — Here's How to Find Out What the Moon Looked Like the Day You Were Born
After 4.53 billion years, the moon is finally having a moment thanks to TikTok. And by moon, we're referring to Earth's one-and-only gigantic glistening satellite. (If you're from another planet and have questions about your moon(s), this article may not be for you).
The latest trend on TikTok involves researching what phase the moon was in on the day you were born. For example, maybe you were born on a date that had a full moon? Or a waning crescent?
Article continues below advertisement
Depending on the phase the moon was in, it could indicate specific qualities about you and the way you connect with others. What do we mean by this? Keep scrolling to learn all about the moon phase trend on TikTok.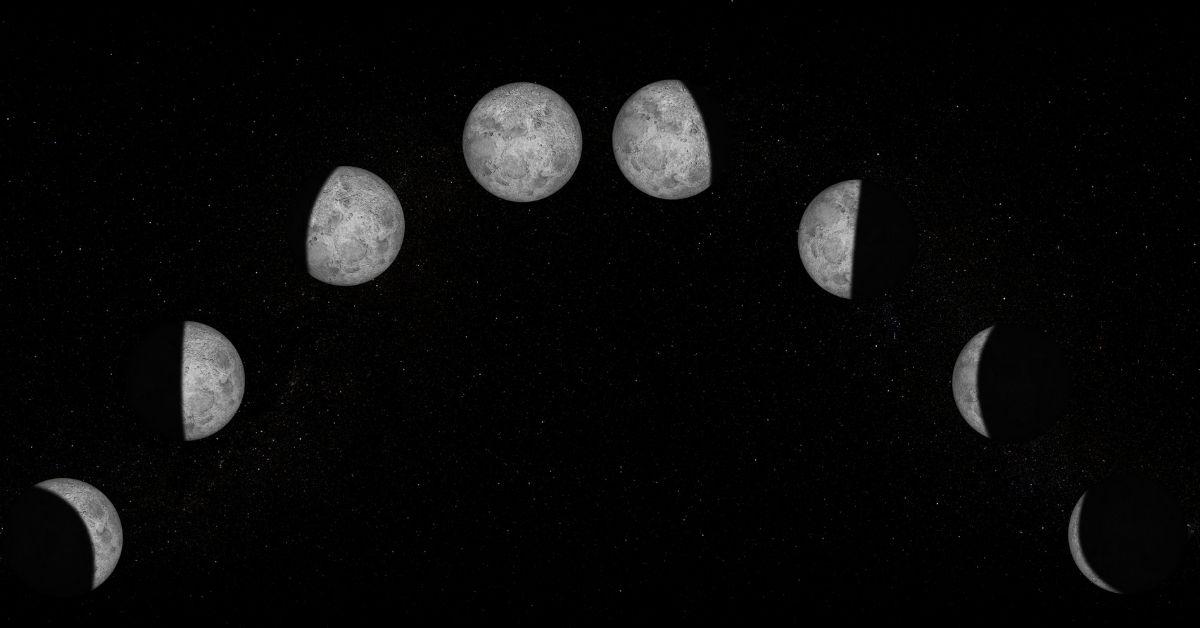 Article continues below advertisement
What is the moon phase trend on TikTok and why are users so obsessed with it?
First thing's first: Lunar energy is by no means a new concept. The idea that the moon gives off different energies depending on what phase it's in has been around for centuries. But what is new here, is the desire to learn what phase the moon was in on the day you were born.
As a refresher, there are eight moon phases: new moon (not to be confused with the second book of the Twilight saga), waxing crescent, first quarter, waxing gibbous, full moon, waning gibbous, last quarter, and waning crescent.
Looking up your birthdate moon phase is similar to looking up your zodiac sign. And just like with zodiac signs, folks are comparing their moon phase with their significant other's moon phase to see how compatible they are.
Article continues below advertisement
Here's how to find out your moon phase from your birthdate:
So, you're looking to find out what phase the moon was in on the day you were born? Well, first you'll need a time machine and a telescope.
Kidding! Thankfully the internet is here to save the day. You can easily find your birthdate moon phase on Moonglow.com (click the Moon Phase Calculator button in the upper right-hand corner) or on Moonjoy.com. Just enter your date of birth and bam, you'll be presented with an image of the moon and a description of what qualities you may have been born with.
Article continues below advertisement
For example, my birthdate moon phase on Moonglow.com reads that "those born during this phase are wise beyond their years and are often the friend everyone goes to for advice."
I can definitely agree with that. (Although, I will not be taking comments from my haters!)
Here's how couples can compare moon phases:
Once you know your birthdate moon phase, you can then look up that of your partner's (all you'll need is their birthday). Already users are getting emotional with the results, citing that their moons complete each other.
Other couples are taking a different route and looking up the moon phase on the day they got together or started dating. For example, one TikTok user shared that she and her boyfriend "got together on a FULL MOON😍😍😍😍😍," along with a photo of the Nov. 19, 2021 full moon and partial lunar eclipse.
So, should you and/or your partner take these moon phases seriously? That's all up to you. Some really believe in the powers of the moon while others take it with a grain of salt. Either way, it's still a fun bit of information to dig into.