'Moonshiners' Mark Ramsey and Digger Manes Are BFF Goals
Are 'Moonshiners' Mark and Digger married? Everything you need to know about the Discovery Channel pals, including if they are in fact a couple.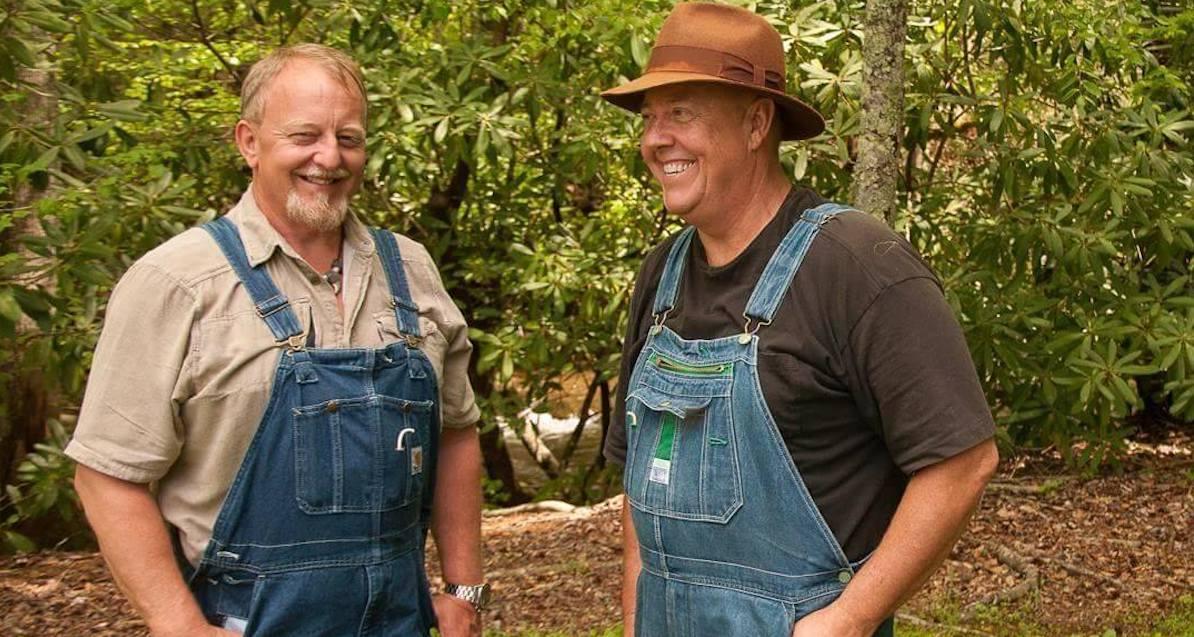 It's not a huge surprise that Moonshiners fans would think Mark Ramsay and Digger Manes are more than business partners. The Appalachian Mountains natives have been brewing their illegal alcohol for years — and even teamed up to get even after fellow moonshiner, Mike, blew up their still last season.
Article continues below advertisement
"People that grow up in this region, that's in this culture, they understand that the way this happened and went down was total disrespect of our rules and traditions," Mark said of the betrayal on the Discovery Channel series. "It's up to us as traditional moonshiners to try to instill in him the proper way to do business."
That's not stopping viewers from shipping the overall-wearing pals. "Mark and Digger from Moonshiners are my gay OTP," one fan tweeted.
Despite rumors, it's safe to say Mark and Digger are not together romantically — and are bound only by their shared interest in revenge and brewing the best blended apple rye brandy.
Mark is married — but his wife remains out of the spotlight.
While Mark and Digger have no problem putting their illegal business in front of cameras, the same can't be said for their personal life. It is well-known that Mark is married – his wife has been spotted by fans at moonshine-related events — but very little is known about his real-life partner.
Article continues below advertisement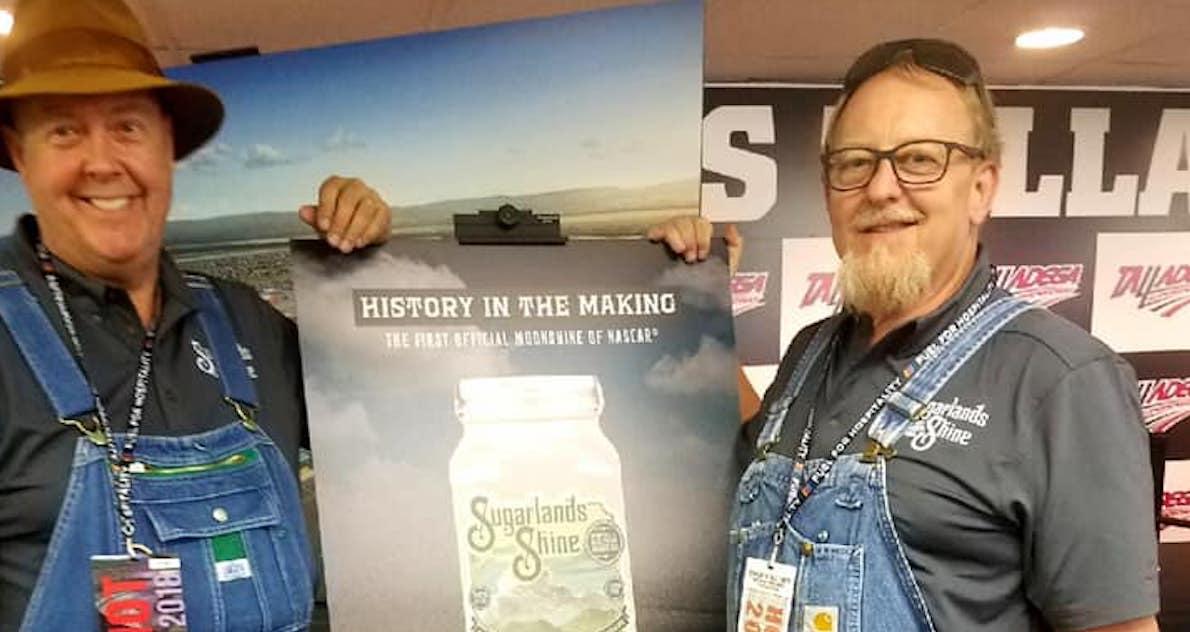 Likewise for Digger, it remains unknown whether he is in a relationship or has kids.
Article continues below advertisement
Mark and Digger do everything together. 
Even on social media, Mark and Digger are joined at the hip, which makes sense, seeing as they both got their start working under moonshine legend Popcorn Sutton. While Popcorn sadly passed away in 2009, recently Mark and Digger went on the hunt for his hidden stash of moonshine.
"Popcorn was a small man in stature... but he was a giant in the moonshine world," Mark explained. "It's sad that all these guys are dying out and taking all this knowledge to the grave with them."
According to Popcorn's wife Pam, Popcorn hid 60 gallons of moonshine before his death, but never revealed the location to her. "With Popcorn's rebel legend status and the number of years it's been since he's been gone, we're talking about $35,000 worth of moonshine," Digger told cameras. Time will tell if they find it!
Article continues below advertisement
What are Mark and Digger's net worth? 
The duo are worth more together than apart. Mark and Digger's net worth is estimated at $300,000 each.
While most of their income comes from the reality show, Mark and Digger also started a distillery together called Sugarlands Distilling Co. in Gatlinburg, Tennessee. "Sugarlands Distilling Co. opened its downtown Gatlinburg distillery in March 2014 to perform the age-old craft of distilling fine Sugarlands Spirits," the website reads. "Its authentic spirits, barn-house location, and first-class entertainment offer visitors the complete Tennessee distilling experience. Sugarlands Distilling Co. is a proud, locally owned, community–minded, "give-back" brand."
Watch Moonshiners Wednesdays at 9 p.m. on the Discovery Channel.