Moonshiners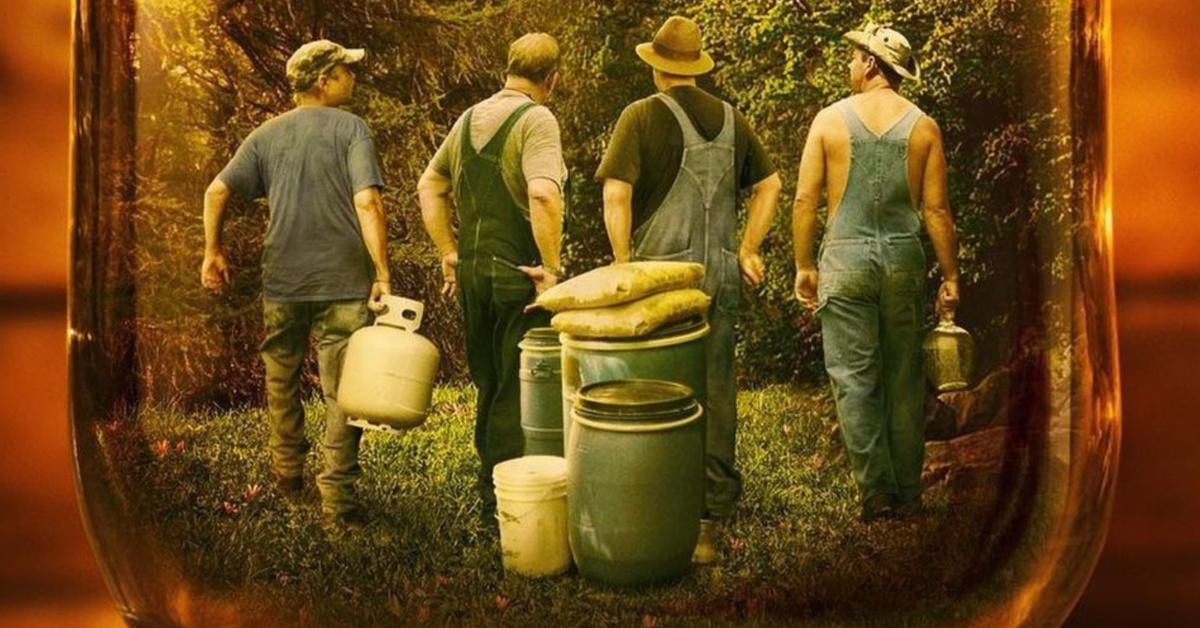 Distilling moonshine might be illegal, but that doesn't stop the folks on Moonshiners from sneaking into the woods and keeping the centuries-old tradition alive. The Discovery Channel docudrama show follows several distillers and their efforts to craft a superior product (and, of course, not get caught doing it).
Meet the Moonshiners cast:
Tim Smith
Steven Ray Tickle (aka "Tickle")
JT Smith
Patti Bryan
David Parker
Bill Canny
Mike Cockrell
Shot
Darlene Moran
Wayne Nix
Tyler Wood
Where is Moonshiners filmed?
Moonshiners is filmed right in the heart of Appalachia, featuring moonshiners in Kentucky, North Carolina, South Carolina, Tennessee, and Virginia. The show usually reveals the general area of where the moonshiners operate but obviously doesn't provide specific locations.
Is Moonshiners real?
As with any reality show, there will always be some uncertainty when it comes to whether what's being shown on TV is accurate to real life. In the case of Moonshiners (and, indeed, for most shows), the show is a mix of both real and manufactured drama. The stars of the show do really make moonshine, and they do have to hide the nature of their work from law enforcement. That being said, there is definitely some fancy camera work and editing going on that may sometimes make things appear a bit more dire than they actually are.
How do the people on Moonshiners not get arrested?
As you're probably already aware, it's illegal to make moonshine — people who make their own (or even just possess an unregistered still) could face federal charges and prison time. So how do the stars of Moonshiners not get arrested?
Moonshiner Tim Smith offered one explanation to BourbonBlog.com, saying: "With the laws in Virginia, and I'm pretty sure around anywhere else, you must be witnessed and physical samples of what you're producing have to be taken and analyzed. All of this has to be produced in a court of law and then that arresting officer has to testify. How are you going to arrest me for moonshining I did five years ago? Moonshiners take a lot of precautions."
So far, it seems like those precautions have ended up working pretty well, as the show is still being made and its stars have (for the most part) managed to stay out of trouble with the law. We're sure fans of the show hope that continues for a long, long time.
Where to watch Moonshiners:
You can catch new episodes of Moonshiners Tuesdays at 8 p.m. ET on Discovery. The show is also available to stream on Discovery Plus, along with its spinoff competition series, Moonshiners: Master Distillers. The first season of Master Distillers is also currently available to stream on Hulu.
Latest Moonshiners News and Updates