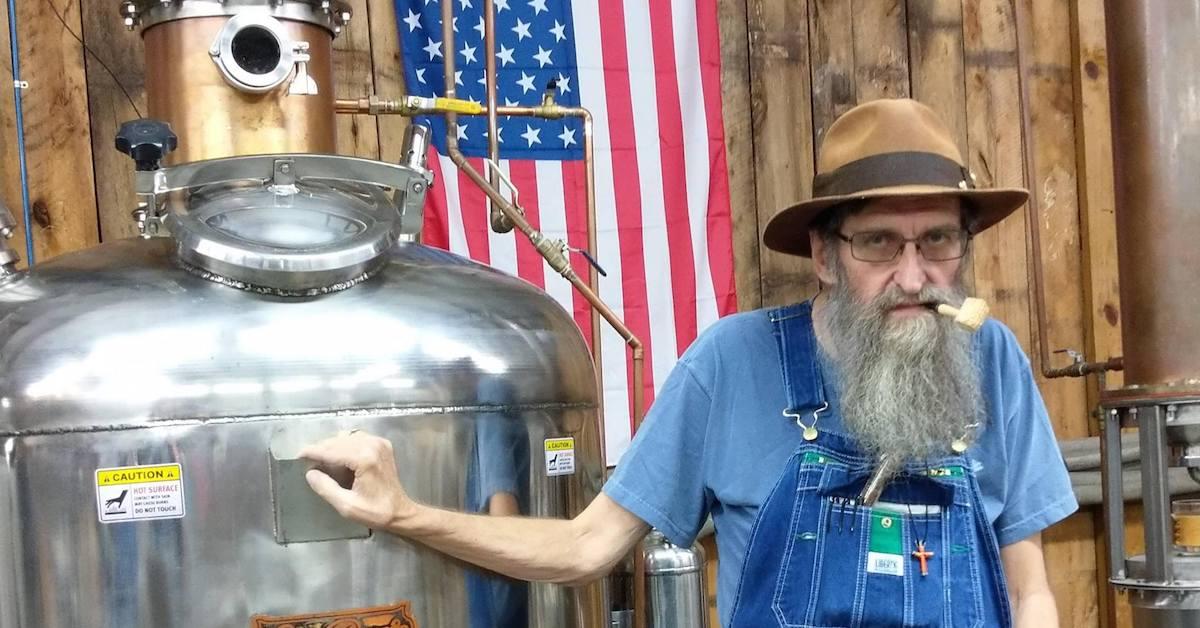 'Moonshiners' Star JB Rader Released a Special Edition Product That Sounds SO GOOD
For over eight years, Discovery Channel viewers have been mesmerized by the docudrama Moonshiners, which follows the production of high-proof distilled spirits in the Appalachian Mountains.
One of the series' most memorable stars is JB Rader, who recently released a special edition Honeycrisp Apple Moonshine. Here's why the locals call him a "legend."
Article continues below advertisement
JB Rader from 'Moonshiners' is teaching his techniques to distillers in North Carolina.
In late 2018, JB partnered with South Mountain Distilling Co. in Connelly Springs, N.C. to produce a line of moonshines. "We showed JB our facility here at [SMDC] and let him try all of our spirits," owner Don Smith told the Hickory Daily Record in March of last year.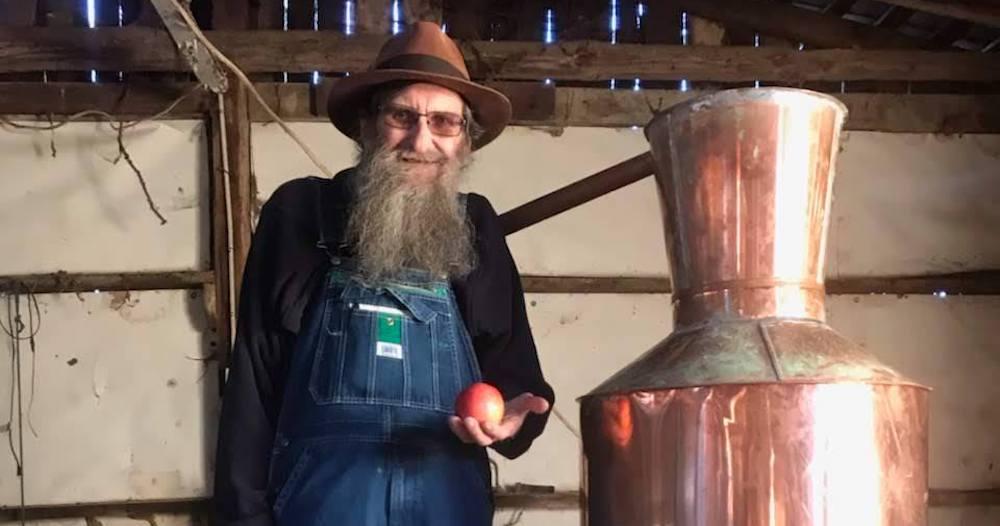 Article continues below advertisement
"He was impressed with the quality of products that we produced, especially our Jasper's Shine. After sampling, we proceeded to talk some business, and after a couple of weeks working out the details, we came to an agreement."
The duo settled on a flavor almost immediately. "I asked JB what he would like for his first product to be and taste like and he replied, 'How about an apple moonshine?'" Don recalled.
"So, after several test runs of some sour mash moonshine, we finally got what he liked," the distiller shared. The resulting creation, which is made with pure cane sugar and sweetened with real Honeycrisp apple slices and honey, is 60 proof.
To ensure that the production is high quality, JB shared some of his tips and tricks with the SMDC team. The Tennessee native plans to visit the distillery a few times a year to check that every aspect is up to snuff.
Article continues below advertisement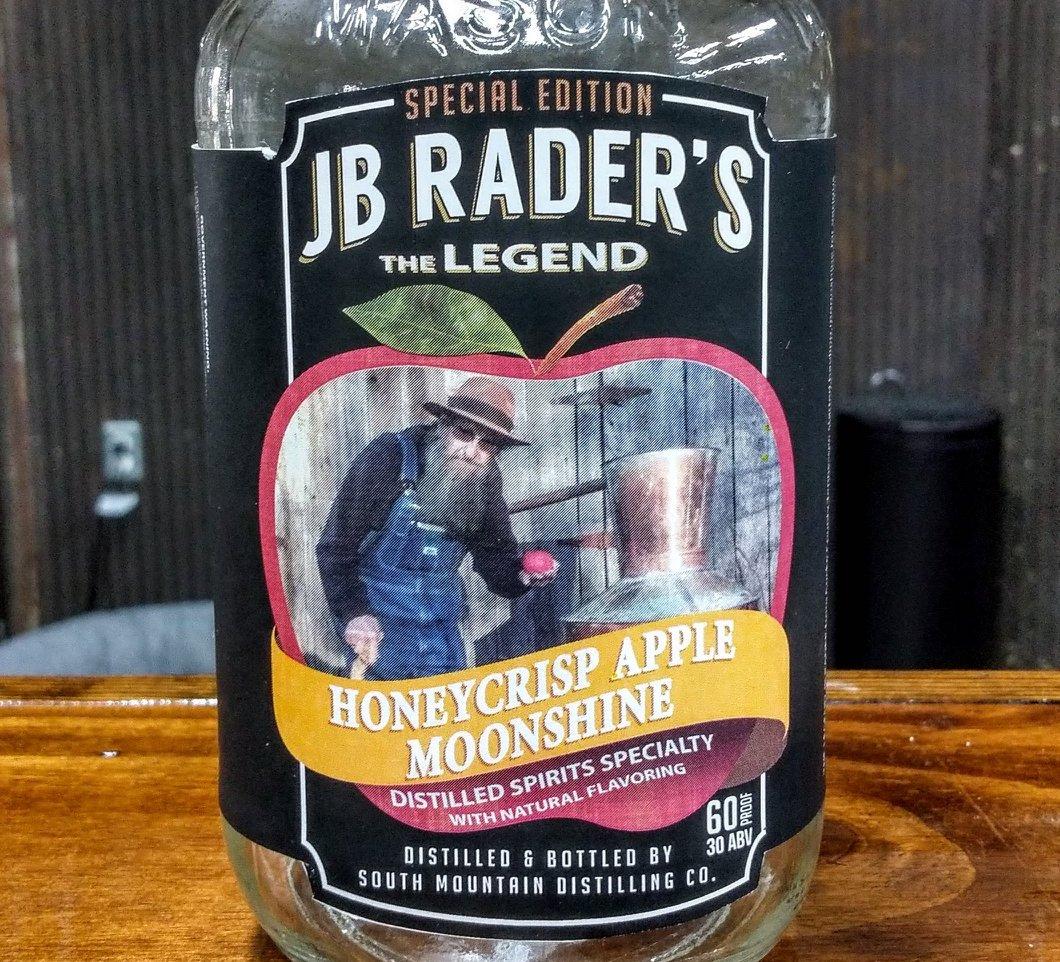 The moonshiner has a song about him called "The Legend JB Rader."
The tune is written and performed by country artist Chad Triplett, and lauds JB's unique skillset, including his ability to evade the law.
Article continues below advertisement
"This here's a true story of a moonshiners glory Deep in the smoky [mountain] pines/He learned it from the master how to run it faster and stand, stand the test of time," the lyrics go.
"He ain't ever been caught he ain't ever been bought he's the last of his kind/You can smell in the night when fog rolls just right That apple crisp moonshine the shiners say." Naturally, JB makes an appearance in the song's music video.
How old is JB Rader?
It's not always easy for people in the public eye to keep secrets. But somehow JB has kept his exact age magically in the unknown to basically everyone who doesn't know him personally. His age isn't listed on his IMDb or Wikipedia pages or any of his other professional profiles, leaving his exact birth year a total guess for fans.
Article continues below advertisement
Some speculate that because his former co-star is in his mid-70s, JB might be around 75 years old if their ages are close. It's not just his age that he's managed to keep out of the spotlight, however. We know next to nothing about his personal life. That's pretty impressive for an on-camera personality on such a big network.
Article continues below advertisement
Fans were thrilled by the return of Steven Ray Tickle on Season 9 of 'Moonshiners.'
The longtime cast member is back alongside JB and the crew after spending a year in jail for violating his probation a second time. Tickle had previously been arrested in 2015 for possession of a sawed-off shotgun.
"After being locked up for a while, you get the feeling that you're all on your own," he said in 2019. "There's nobody else out there rooting for you and stuff. It plays on you mentally, it plays on you physically. In jail, you either laughing or you're crying... there is no in-between."
New episodes of Moonshiners air Tuesdays at 9 p.m. EST on the Discovery Channel.