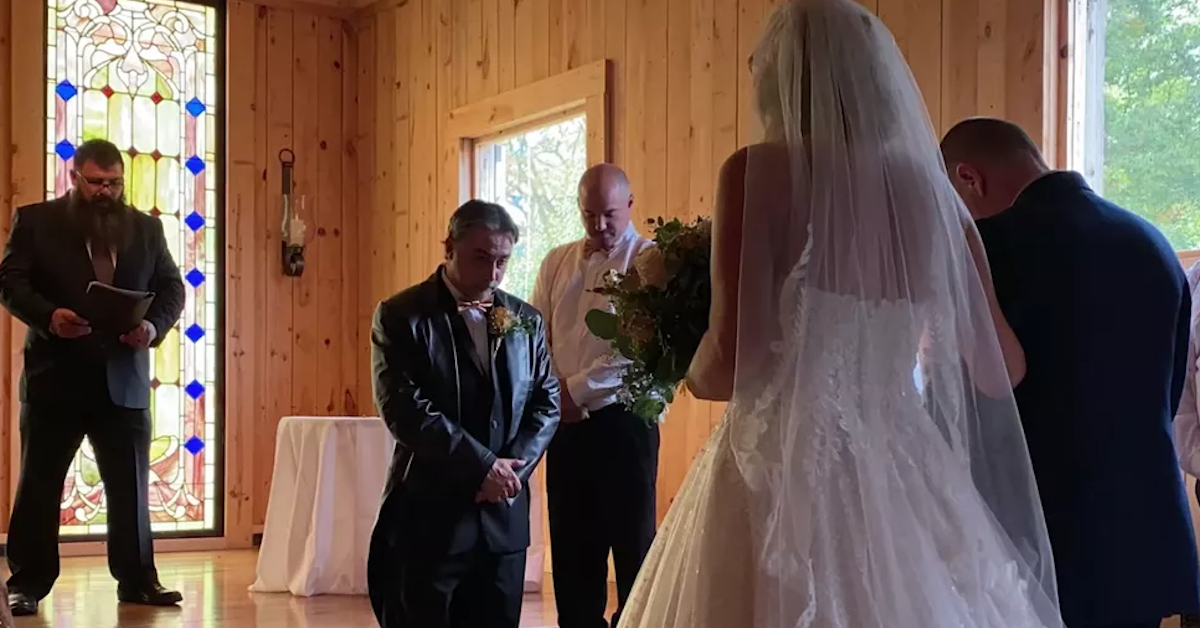 'Moonshiners' Fan Favorite, Tickle, Had a Moonshine-Themed Wedding
The Discovery series Moonshiners might seem like an odd premise for a show. Can you imagine the production meeting where a bunch of executives said, "Hey let's record a bunch of folks who enjoy illegally brewing delicious, yet completely unregulated, alcoholic beverages, and make a TV show phenomenon out of it!"
But like most shows, viewers are more interested in the "cast" on camera, and Moonshiners has more than its fair share of colorful characters, like Steven Ray Tickle, who was recently married.
Article continues below advertisement
The man known simply as "Tickle" got hitched to his sweetheart, Carol, in a copper, moonshine-themed ceremony. And by moonshine-themed I don't mean that there was simply a bunch of 'shine for folks to imbibe as part of their matrimonial celebration. While I'm sure that was the case, their wedding looked like a moonshining rig was transformed into a design language. From wood, to copper fixtures, down to the shimmering bronze dresses bridesmaids wore, it all looked very moonshiney.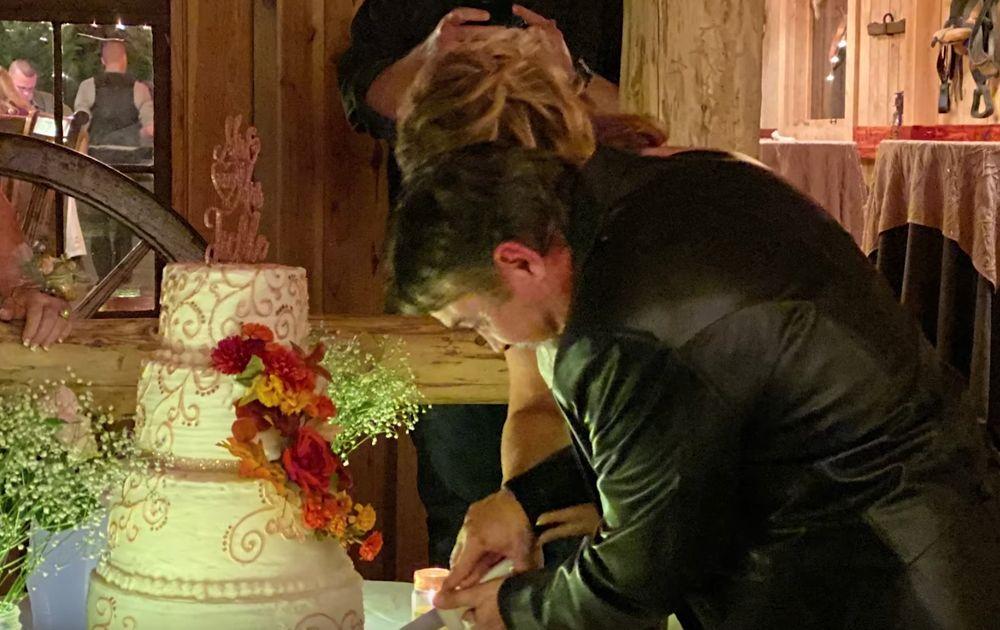 Article continues below advertisement
Have you ever watched Raising Arizona? Well if you have, then the story of Tickle and Carol will seem very familiar. No, they didn't team up to kidnap one of six children from a local furniture salesman and were friends with John Goodman, who, in turn, stole the child from them and then fought Tex Cobb on a motorcycle to get the baby back. But, Tickle, like Nic Cage in the excellent Coen Bros. flick, was a felon.
And Carol? Well, she's not a police officer, but a bail bondswoman who, according to Tickle, chased him for a very long time before he finally caved in and went on a date with her: "She pursued me for 6 years until I relented and went out with her. He also remembered "a special solo dance for me when I was going to do the garter thing."
Article continues below advertisement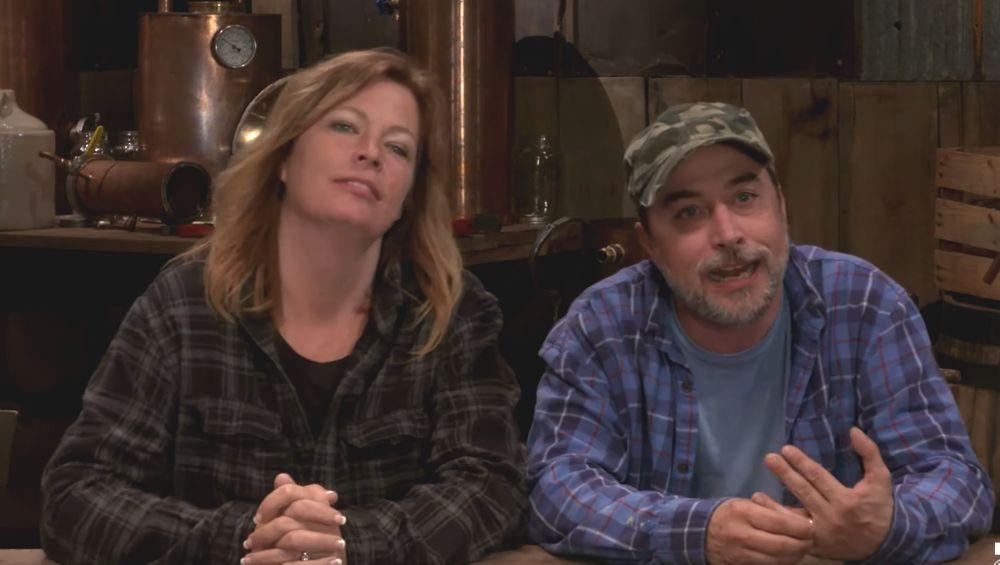 As for Carol, her role as a bail bondswoman was way more active than the title suggests, she wasn't just sitting in an office and processing paperwork, she was actively chasing Tickle and tracked him down when he skipped on his bail. The two made the announcement during a behind the scenes feature as the ebullient bootlegger relayed the tale of their love.
Article continues below advertisement
"She hunted me down six years ago. She says she was hunting another fugitive, but it appeared the only place she was putting any work in was me."
Despite it being a Moonshining-themed wedding, Tickle really didn't have to do much planning and he says all he had to do was simply "show up." Carol had done all of the planning, but was also dealing with another huge stress at the time: the purchase of their first home.
Article continues below advertisement
Being a first-time homeowner is a big enough hassle, but balancing that along with a wedding is no small task, but Carol handled it all like a boss.
Obviously, the big question on everyone's minds was how much moon juice was at the reception. The answer: a lot. Which makes sense given the party's guest list.
Article continues below advertisement
Tim Smith, Kenny Law, and Tickle's former partner, Howie, were all present and everyone brought their favorite home-brewed shine so they could get properly lubricated for the night's festivities.
Sounds like an amazing time and we wish the new couple all the best! You can catch the show on Discovery on Tuesdays at 9 p.m. EST.