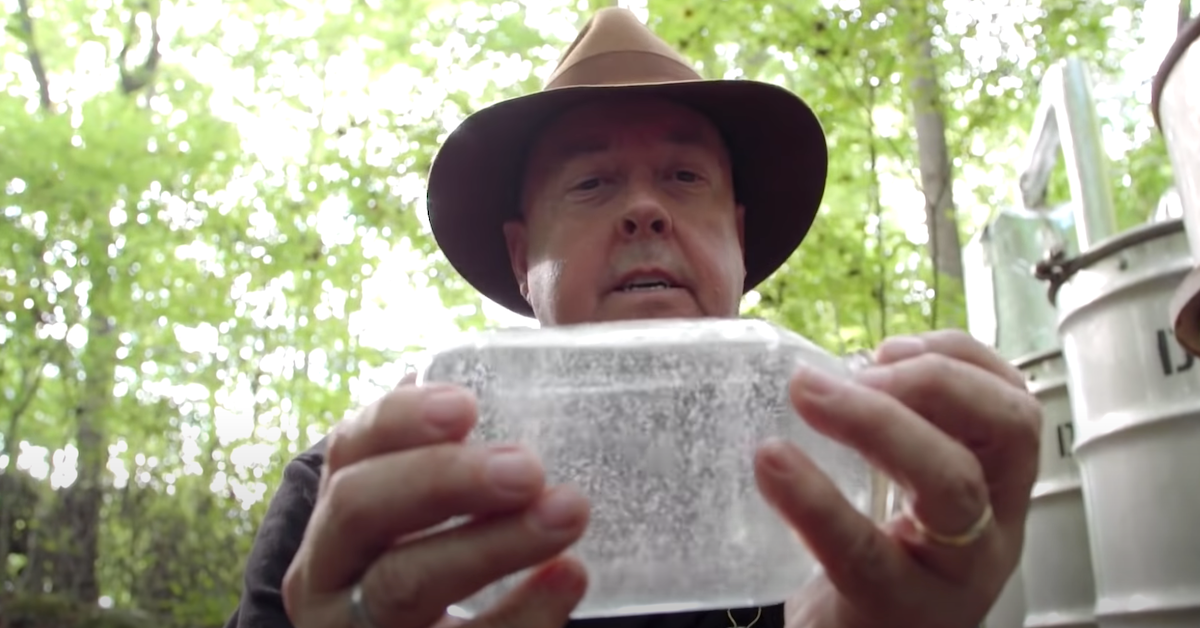 Why Do Moonshiners Shake the Jar? It Has Everything to Do With the Proof
By Michelle Stein

Mar. 1 2021, Updated 10:31 a.m. ET
The Discovery series Moonshiners follows the endeavors of those who dare to venture into the woods of Appalachia to brew craft whiskey. As the opening credits explain, "In Appalachia moonshining is considered by many to be a way of life. It is also illegal. Any person caught moonshining can be sentenced to prison."
Those who have casually tuned into the show have likely wondered at some point: Why do the moonshiners shake the jar? Evidently, there's a very practical reason.
Article continues below advertisement
Why do moonshiners shake the jar?
Discovery broke down the science of what, exactly, the moonshiners are looking for when shaking their jars of whiskey.
"When shiners shake a jar of moonshine to check the proof, they're observing the size of the resulting bubbles and how long they take to dissipate," a video on the topic explains.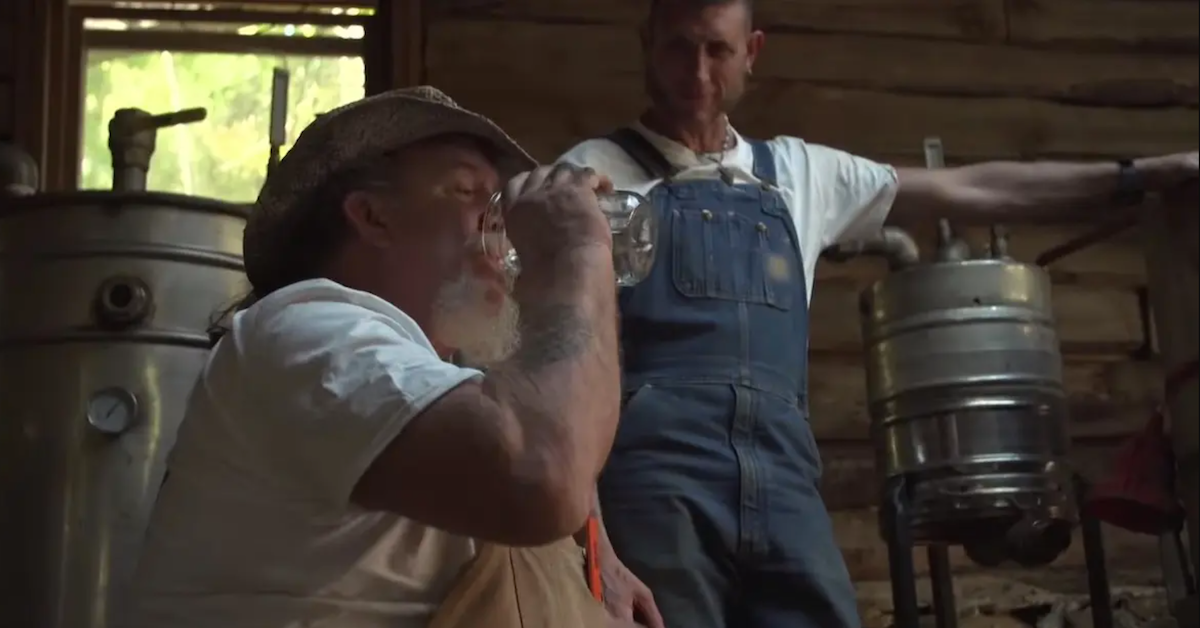 Article continues below advertisement
"After shaking the jar, large bubbles on the surface of the shine that quickly pop indicate high alcohol content or proof," the explanation continues. "When low-proof alcohol is put to the shake test, the bubbles are small and linger on the surface for a longer period of time. This is due to the fact that water has a higher surface tension than alcohol."
The amount of surface tension is directly proportional to the amount of time it takes for a bubble to pop. However, it takes a skilled eye to master the science of proofing moonshine in this way.
"Some shiners are so proficient at the technique," Discovery explains, "that they can match the readings of a hydrometer point for point."
Article continues below advertisement
Why is making moonshine at home illegal, anyway?
The reason that making moonshine at home is illegal isn't because of its alcohol level; it has everything to do with not having the proper permit and not paying taxes.
Article continues below advertisement
"And that's why moonshine's illegal, because there's no taxes being paid on it," Tickle explained. "It's not that it's unregulated or that the government thinks it could possibly be an inferior product, which if you know what you're doing making moonshine, that's absolutely what you don't want to put out there. Your product, you can't put a label on it if you're making it out in the woods. Your product has to sell itself. If you've got a bad product, nobody will ever buy shine from you again." 
Article continues below advertisement
So how do the moonshiners not get caught?
The answer is really quite simple: Moonshiners is shot well in advance of when it's aired on TV, so police aren't physically catching them in the act at the time of the crime. (Not to mention, there's speculation about whether the show is fake / if the moonshiners are actually making white lightning on-camera.)
"We're not sitting where we [were] at the time," Tickle told Fox 411 in 2013. "You know, they watch me on TV Tuesday nights at 9, I'm still not sitting in the same spot at 10 o'clock when that show goes off."
Watch new episodes of Moonshiners Tuesdays at 8 p.m. EST on Discovery.