Where Is 'Moonshiners' Filmed? What to Know About the Hit Discovery Series
Since 'Moonshiners' is so binge-worthy, it has fans curious to know where the episodes are filmed. Here's what to know about the History reality show.
Discovery's Moonshiners has been captivating fans since its premiere in 2011. The reality series focuses on a group of moonshiners who produce an illegally distilled beverage in the Appalachian region.
Article continues below advertisement
Considering Moonshiners is so binge-worthy, it has fans curious to know where the episodes are filmed. These are the details about the filming locations for the show.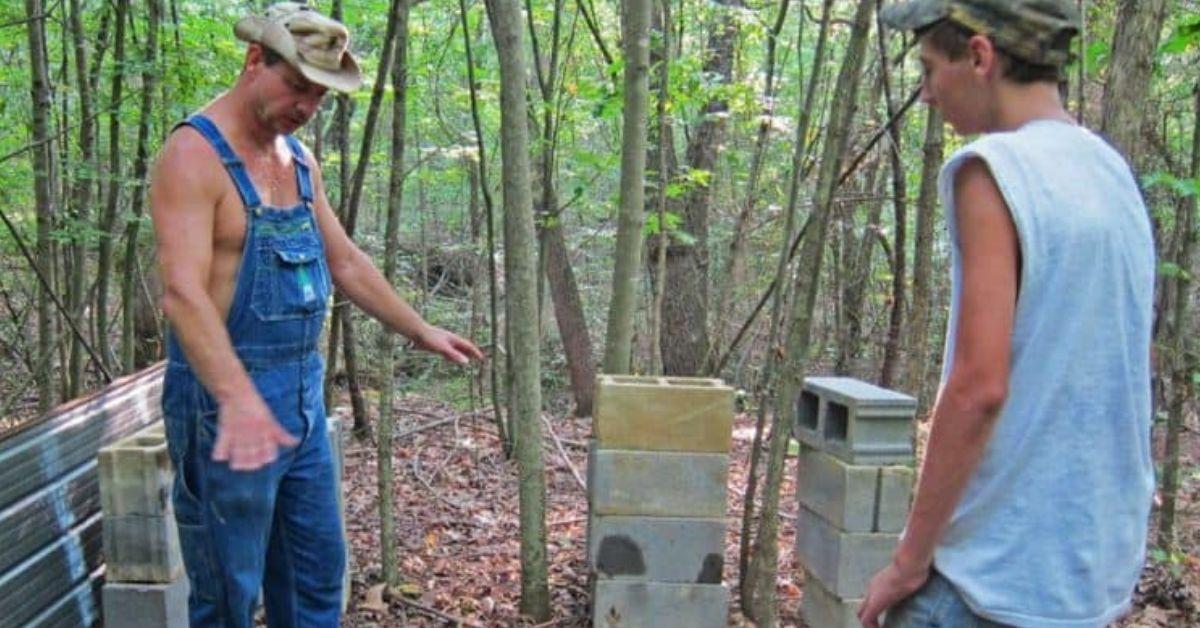 Article continues below advertisement
Where is 'Moonshiners' filmed? Here's what to know.
Moonshiners is filmed in the heart of Appalachia and features moonshiners in Kentucky, North Carolina, South Carolina, Tennessee, and Virginia.
Obviously the show can't get too deep into the specifics of where the moonshiners are conducting their business, as the activities are meant to be done discreetly.
The Appalachian region's history with moonshine makes sense, then, considering the isolation it offers. As AppalachianTrailHistory.com notes, "[h]omemade liquor is frequently called 'moonshine' because it was commonly made at night, under the cover of darkness and by the light of the moon. This subterfuge helped to keep this illegal activity under wraps and away from the notice of law enforcement."
The site also mentions that there are many Appalachian residents with Scots-Irish ancestry, whose ancestors brought traditional homebrewed whiskeys with them to the new region, utilizing the isolation of the Appalachian area to do so.
Article continues below advertisement
The business has been legalized in some states — including North Carolina and South Carolina, per The Cinemaholic — with the operation of legal microdistilleries.
As TheSmokies.com notes, the illegal aspect of the moonshine-making business pretty much comes down to unpaid taxes, which is why "so many moonshine distilleries openly make and sell moonshine. And it is why moonshiners historically battle the IRS and not say, ATF."
Article continues below advertisement
Here's what else fans of 'Moonshiners' should know about the hit reality TV show.
There's a lot to consider when watching a show like Moonshiners, aside from where the show is being filmed. According to ScreenRant, cast members have dealt with real threats from law enforcement off-camera in the past. Tim Smith opened up about a time when police officers confronted him about his connection with the show. The cops apparently handed him screenshots from the show to full-on accuse him of illegally producing moonshine –– but he maintained his cool the entire time.
Article continues below advertisement
Naturally, there's been a ton of conversation revolving around whether or not Moonshiners is a legitimate reality TV show. TheSmokies.com even points out that in 2012, Virginia officials noted that if there really were actually any illegal moonshine activities happening, they would be cracking down on it. Officials also noted a "false depiction of moonshine manufacturing, distribution and/or transportation in the filming..."
Catch Season 12 of Moonshiners when it premieres Nov. 9, 2022, at 8 p.m. on Discovery Channel.