Exploring the Life of 'Moonshiners' Fan-Favorite Star Mark Rogers
If you're looking to binge a show about some truly intense off-the-grid hooch-making, look no further than Moonshiners. The Discovery Channel program has been enthralling fans with its Appalachia-centric alcohol distilling since 2011, and in that time devout fans have seen virtually everything that can happen (good and bad) while making moonshine.
Article continues below advertisement
Through the literal fire and flames, one star of Moonshiners has stood out for his resourcefulness and likability to fans: Mark Rogers. The veteran distiller has a lot of experience brewing some seriously potent beverages, but who exactly is he outside of the show? Keep reading for an explainer on the known details of Mark's life when the cameras aren't rolling.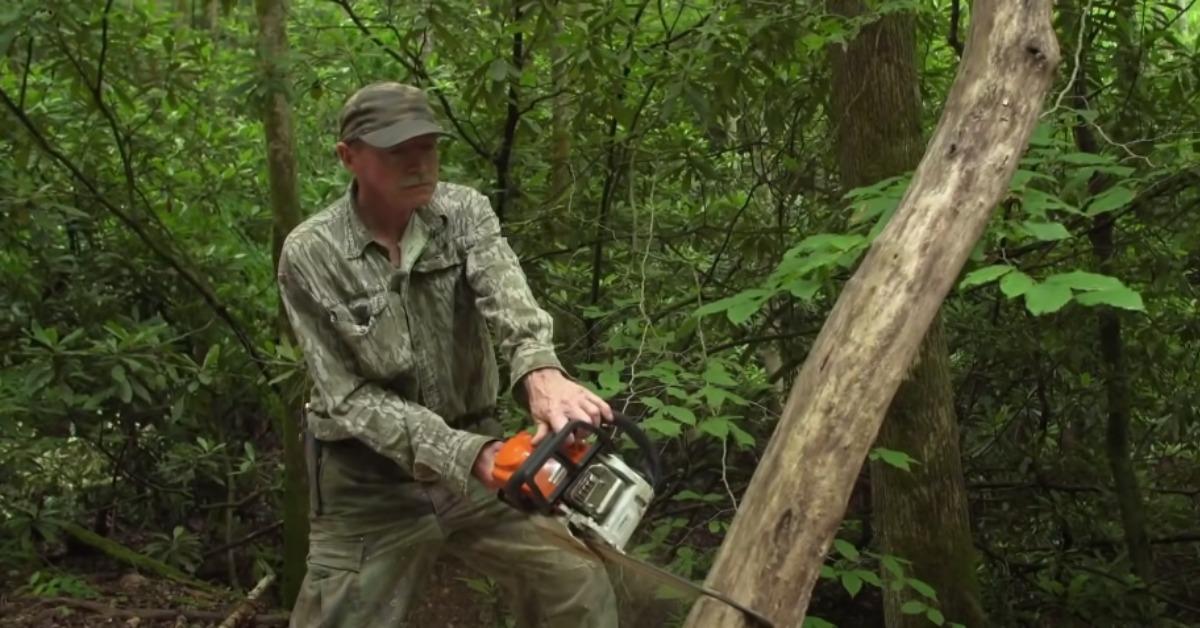 Article continues below advertisement
Who is 'Moonshiners' star Mark Rogers?
Moonshine is such a huge part of Mark's life that it practically runs through his veins. Per his official bio on the Sugarlands Distillery website, Mark has been brewing the special alcoholic concoction since he was about 8 years old, after picking up the trade from his 12 uncles.
With a penchant for taking things slow to achieve the best distilling results, Mark once said, "Once you've had some good liquor, you'll know it."
Mark has appeared on the last 11 seasons of Moonshiners, and in that time, fans have learned quite a bit about who he is outside of his work with moonshine. An avid outdoorsman, Mark loves fishing, hunting, and using his carpentry skills to erect some seriously impressive woodland structures, tools, and other things.
Article continues below advertisement
In terms of his love life, it is unconfirmed whether Mark is involved romantically with anyone as of the time of writing. Unlike his costars Mark Ramsey and Eric 'Digger' Manes, Mark does not wear a wedding ring and has never mentioned a significant other on the show. Based on that, it's fair to assume that he is not married, but we cannot determine whether or not he is seeing someone in any other capacity.
Article continues below advertisement
Mark documents his illegal moonshine distilling on 'Moonshiners.'
Part of the thrill of watching Moonshiners is knowing that the distilling that the intrepid individuals showcased on the show are doing is entirely illegal. Aside from their creation processes, Moonshiners spotlights how the likes of Mark and his partner Huck work tirelessly to avoid being captured by the police while making their moonshine.
It's not all lawlessness, however, as Mark has attained a level of fame that has afforded him the ability to partner up with legal distilleries. The aforementioned Sugarland Distillery was the first to reach out to Mark, and, together with the moonshining legend, they created Mark Rogers' American Peach Moonshine. With a taste similar to sweet peaches, it is served in a 750 mL jar and is priced at $32.99 domestically. The liquor can be purchased from the distiller's official website.
Article continues below advertisement
Is Mark Rogers leaving 'Moonshiners'?
Although Mark and Huck have been a pretty consistent presence on the show for over a decade, fans have been starting to wonder whether Mark Rogers has left the show for Season 12. They haven't been nearly as involved in the show this season as in previous seasons. Instead, most of the episodes thus far have seemed to focus on Mike and Jerry (which some fans have mixed feelings about).
Currently, Mark's IMDb profile seems to reflect that his time on the show ended in 2022, but there doesn't appear to be any confirmation about it from Discovery. We'll certainly be on the lookout for more info!
In the meantime, be sure to check out the rest of the Moonshiners cast Wednesdays at 8 p.m. EST on Discovery.