The Death of Popcorn Sutton of 'Moonshiners' Still Affects Many to This Day
Marvin "Popcorn" Sutton passed away in 2009, yet his legacy still lives on today. How did he die, and how is pop culture honoring him?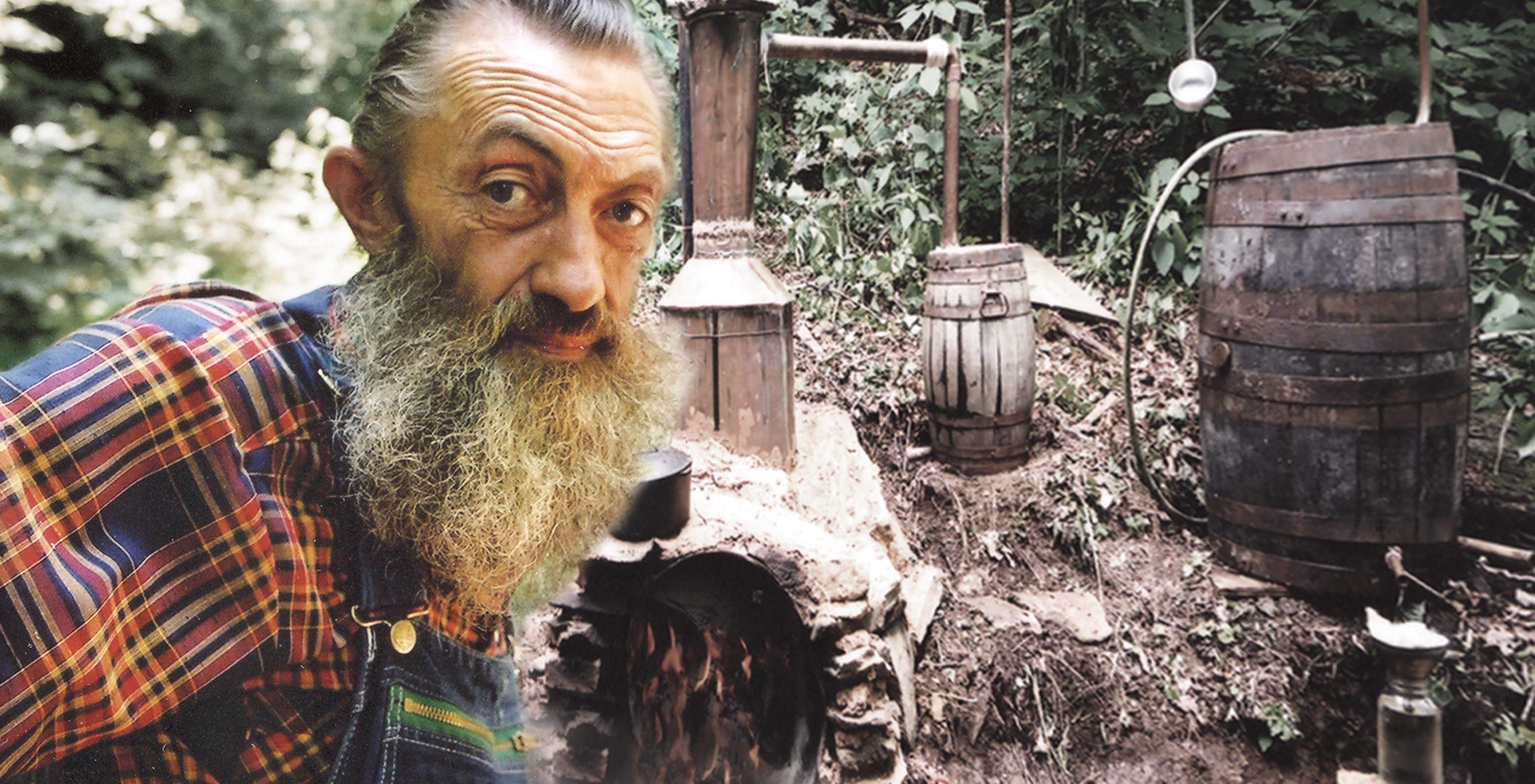 Though distilling moonshine is illegal, that doesn't stop the Discovery Channel from glorifying the concept in its docudrama series Moonshiners. Since 2011, the show has followed the lives of individuals who produce moonshine in the Appalachian Mountains.
While the series typically follows current moonshiners, part of the show features the late Marvin "Popcorn" Sutton.
Article continues below advertisement
Although he passed away a few years before the show premiered, the series used previous documentary footage shot by director Neal Hutcheson for his own films, allowing fans to see the legendary moonshiner in his natural habitat.
Whether people associate his name with criminal or star, no one can deny he's one of the only Cocke County, Tenn., residents to rise to fame. He came from a long line of moonshiners, so bootlegging and moonshining have been his calling since he arrived on Earth.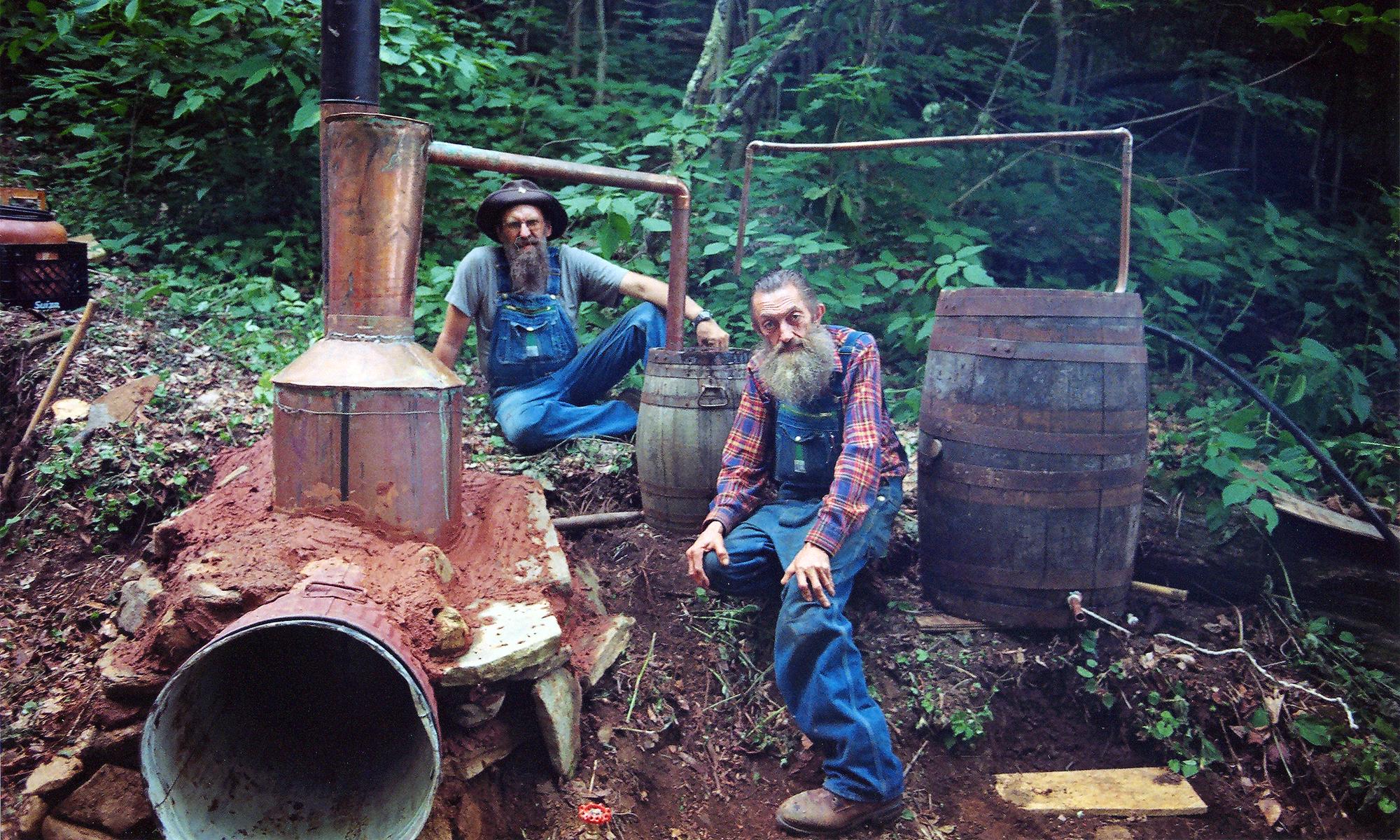 Article continues below advertisement
Since his death, Popcorn's persona and work have only garnered more attention due to a whiskey company named after him, Popcorn Sutton's Tennessee White Whiskey, and as we said before, his posthumous appearances on Moonshiners. For now, let's learn about Popcorn Sutton and his cause of death.
What is Marvin "Popcorn" Sutton's cause of death?
Per NBC News, the famed moonshiner and bootlegger Popcorn Sutton died by suicide, possibly to avoid serving time in federal prison. He was 62 years old.
His widow, Pam, told the outlet that he'd just received a letter to report to prison for an 18-month sentence for illegally distilling spirits, as well as felony possession of a firearm.
Article continues below advertisement
Pam said that a few days later, after coming home from running errands, she found her husband dead in his Ford. Authorities suspected carbon monoxide poisoning.
She told the Associated Press (per NBC): "He couldn't go to prison. His mind would just not accept it. ... So credit the federal government for my husband being dead, I really do," she said.
Article continues below advertisement
On the day of his death, a fan wrote on Twitter, "Toasting the passing of the famous moonshiner Popcorn Sutton. Pass the Mountain Dew! The Feds killed him. RIP."
Popcorn's death remains a topic of discussion this year, as another supporter said, "Remember the Feds killed Popcorn Sutton just because he made his own whiskey on his own land. The federal govt. hates you."
However, Popcorn's estranged daughter Sky Sutton believed her father died by his terms.
"Nobody was going to tell him what to do," Sky told Knox News in 2009. "He did it his way. He always lived a death-before-dishonor kind of life." She added that the prison sentence and a cancer diagnosis might have had influenced his decision. "Those factors gave Marvin the strength to die the way he lived: according to his own wishes and no one else's," she stated.