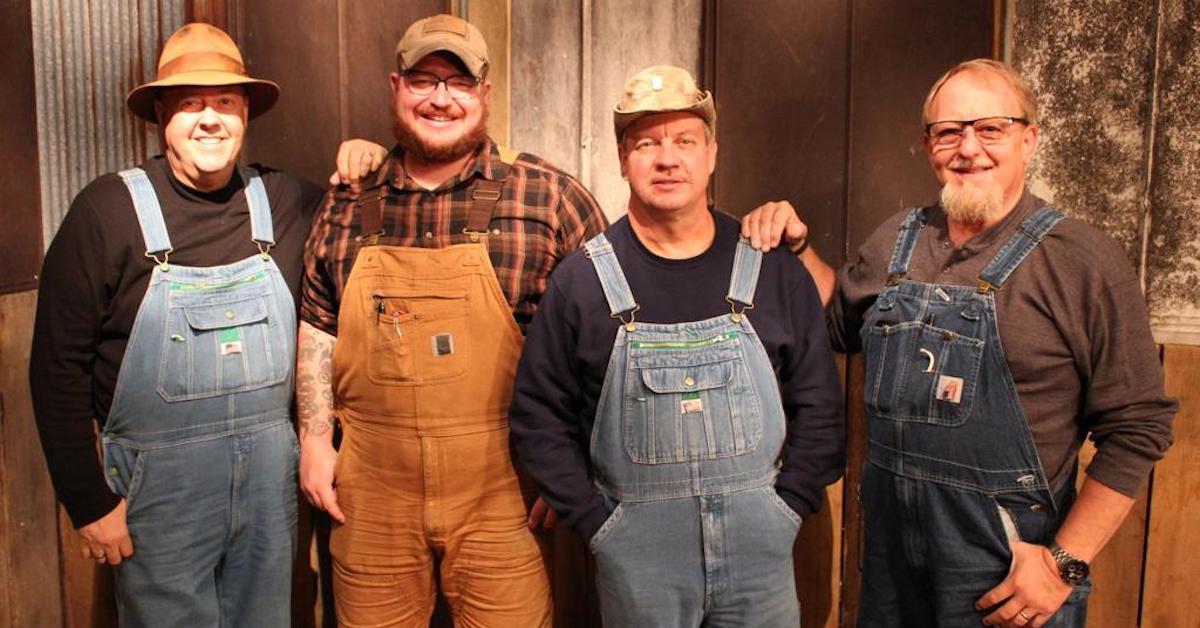 'Moonshiners: Master Distiller' Includes Some Illegal Activity — So Where Is it Filmed?
There have been three seasons of Moonshiners: Master Distiller on the Discovery Channel so far, and it seems like this show is going to just keep getting more and more interesting. Legal distillers face off with outlaws as they go against each other in an intense liquor creation competition in order to snag the title of "Master Distiller."
Article continues below advertisement
The show features Mark Ramsey, Eric Manes, Jeremy Schwartz, and Tim Smith as they make funny commentary and watch the liquor-making process take place before them. Since the show borders on including some illegal activity, where exactly is Moonshiners: Master Distiller filmed? Here's what fans of the show should know about the set location.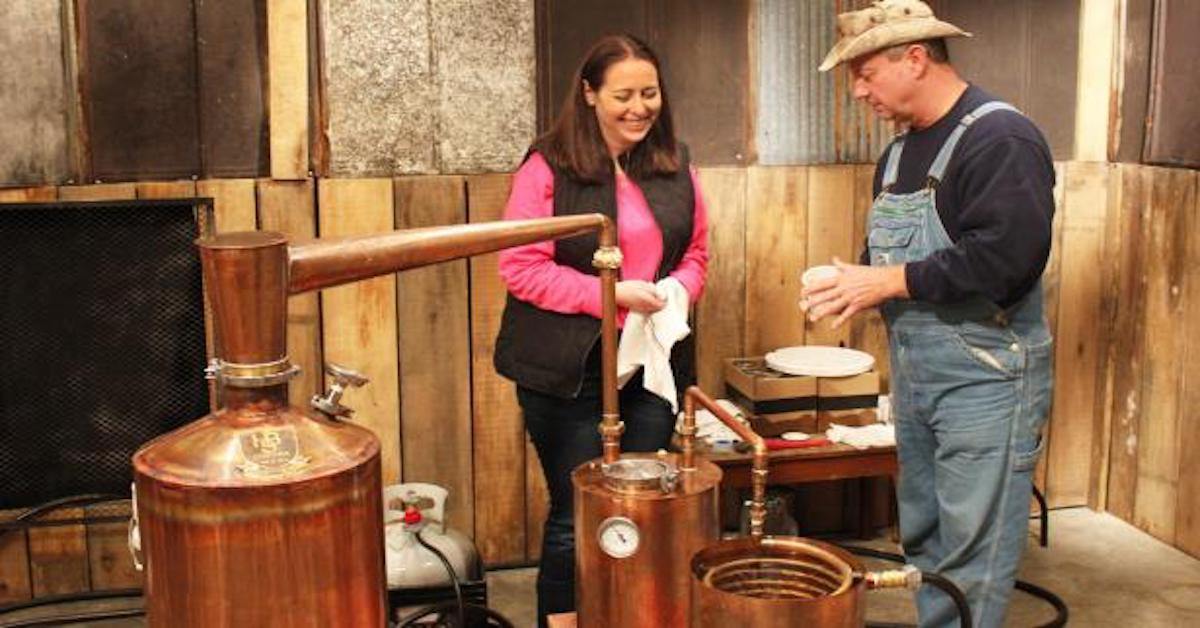 Article continues below advertisement
Where is 'Moonshiners: Master Distiller' filmed?
The original Moonshiners show takes place in the Appalachian mountains, but the creators decided to go a different way with Moonshiners: Master Distiller. It's filmed in Gatlinburg, Tenn. It was smart that the show creators decided on this location since Gatlinburg is known to be the hub for many major distilleries.
You'll be able to find Ole Smoky Moonshine, Sugarlands Distilling Co., Tennessee Shine Company, Gatlinburg, and Thunder Road Moonshiners in this area.
Article continues below advertisement
People from all over America are allowed to participate in the show though. You don't necessarily have to live in Tennessee. Folks from Virginia, South Carolina, North Carolina, and Kentucky can commute to the Tennessee filming location if they want to be part of an episode.
Article continues below advertisement
The original Moonshiners series garnered a lot of attention since people are generally curious to know how people produce and sell a commodity that's illegal in so many states. The show shed light on how most moonshine makers evade the law in some cases and handle business through registered facilities in other cases.
Article continues below advertisement
Here's what else you should know about 'Moonshiners: Master Distiller.'
There are so many competition shows in existence these days, but not all of them focus on a subject as interesting as alcohol. Interestingly enough, alcohol sales have heavily increased since the COVID-19 pandemic began. In most cases, it's totally legal to drink alcohol if you're above the age of 21 and not getting behind the wheel of a car after becoming intoxicated.
With something like moonshine, the data surrounding the substance isn't fully understood by everyone. That's what leads to a lot of curiosity. The difference between moonshine and a typical bottle of alcohol you can purchase at the store is that moonshine has not been aged.
Article continues below advertisement
It contains such a high percentage of alcohol that it can be greater than 100 percent proof. Because of this, it's not considered one of the safer substances to dabble with.
Moonshiners: Masters Distiller gives viewers a lot of insight into what moonshine actually is and how it's created. The various competitions that take place in the show are super fun to watch too. The judges make things enjoyable because they have brutally honest opinions to share with the contestants.
New episodes of Moonshiners: Master Distiller air on Discovery Channel, Tuesdays at 9 p.m. EST.